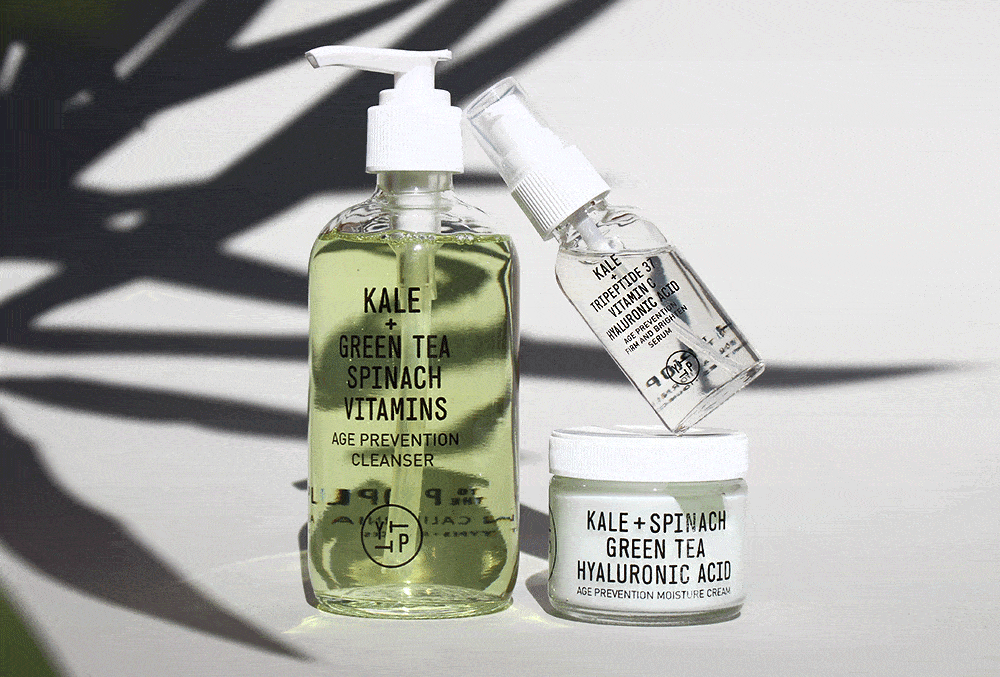 An All Natural Brand You Will Love!
You've heard the term 'feed your skin' right? basically it's the notion that essentially you are what you eat. Your complexion is often a good indicator of what is going on, from the inside but it's equally important to care for and protect the outside.
As we're moving closer to Winter our skins will naturally begin to lack the much needed moisture that keeps the complexion looking hydrated, plump and fresh. As much as I would encourage using hyaluronic products all year around, I would especially advise the use of the in a layering format during the colder months.

Youth to the People is a brand I came across earlier in the year and I've liked using the products so much that the serum is nearly empty *sigh*
It's a vegan, all natural brand that as they say "combine superfoods and science" to bring fresh yet effective products that work to keep skin looking more youthful.
It's a no frills brand with a simple motto, free from most irritants, 100% recyclable packaging and contains only a small number of products within the collection. Their products are homegrown in the US and go through every stage of the manufacturing process right there, from being manufactured, filled and packaged, working in small batches.
Age Prevention Superfood Cleanser
"Packed with antioxidant-rich kale, spinach and green tea to give you that fountain-of-youth glow, it also protects you from free radicals and environmental stresses that try to bring you down. Not. Happening."
This is not like typical liquid cleanser, firstly it's not stripping, it doesn't foam but it does emulsify – which is what you need to break down makeup. It has a very mild fresh scent and thankfully doesn't leave skin feeling parched and taught afterwards.
It's packed with antioxidant ingredients to protect and brighten skin whilst cleansing.

Age Prevention Superfood Firm & Brighten Serum
"This multifunction, high performance serum uses fast-acting peptide molecules to maintain skin elasticity and promote natural collagen synthesis. And Vitamin C doesn't just boost your immune system, it both brightens skin and prevents hyper-pigmentation to work like Photoshop in real life."
A super lightweight serum that has a water-like texture, which feels weightless on the skin. It's a powerful medley of peptides, vitamin C and hyaluronic acid which, combined create a smooth, plumped, even complexion. It's said to help fade pigmentation, I have a pretty heavy patch on my cheek and so far nothing is touching it!
I will agree that skin feels silky and the texture has improved, it's not oily, sticky or tacky in the least, intact once it sinks in you can't feel any product at all which some may love, others mightn't.
So far I like it when I'm in a hurry and layering my skincare just before applying makeup.

Age Prevention Superfood Moisture Cream 
"All the superfoods you love combine forces to create a mighty moisturizer that restores, rejuvenates and conditions while protecting against free radicals and environmental stresses. Use it day or night (or when you roll in at dawn) to give you the healthy, beautiful skin you've always dreamed of."
If you're looking for a protective moisturiser that hydrates but doesn't feel heavy or take an age to sink in then you may like this. It's incredibly light, doesn't leave an oily or sticky layer and is jam packed with antioxidants and phytonutrients to protect against environmental stressors. It also reduces redness making this a good choice for winter skin!

All the products are 100% Vegan Ingredients + contain in 100% Recyclable Packaging
Cold Pressed Extracts Made In The USA
No Fragrance + No Parabens + No Animal Testing + No Added Color