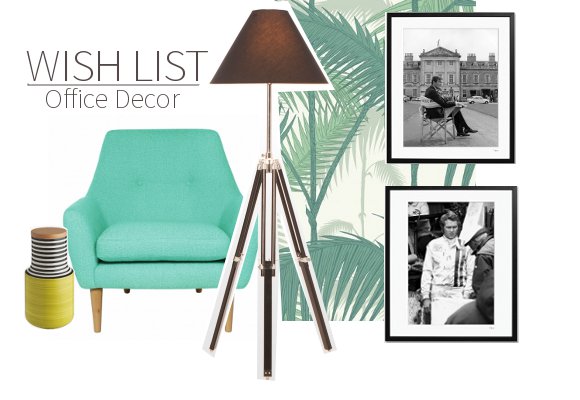 Wish List: Office Decor | Lifestyle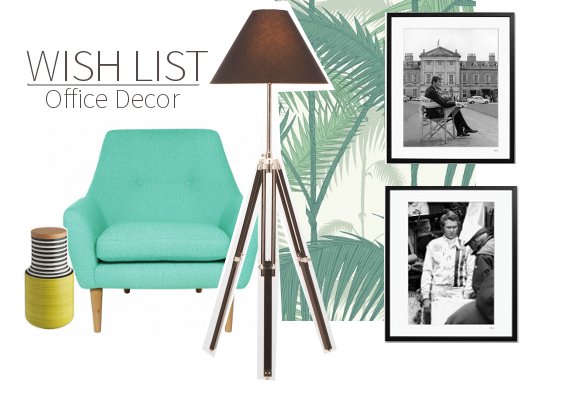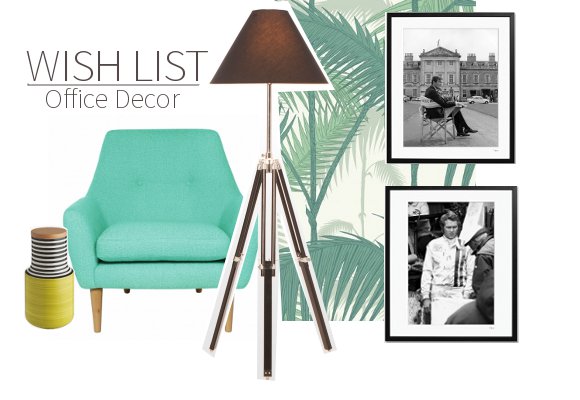 If you have been following my instagram you will know I've been wanting this wallpaper for my office since we moved house in August. I still haven't got round to doing my space yet, we've painted it all white and added some storage but I want it to be as cosy space. The chair is also a piece I've wanted for a while, a statement furnishing in a bright shade!
Clean lines and bright colours, a modern 60s feel is what I've come to realise my taste is. I think it extends into my makeup and wardrobe too as I wear a heavy flick eyeliner everyday and love monochrome. Am I a past 60s child?
Where to buy the items shown: