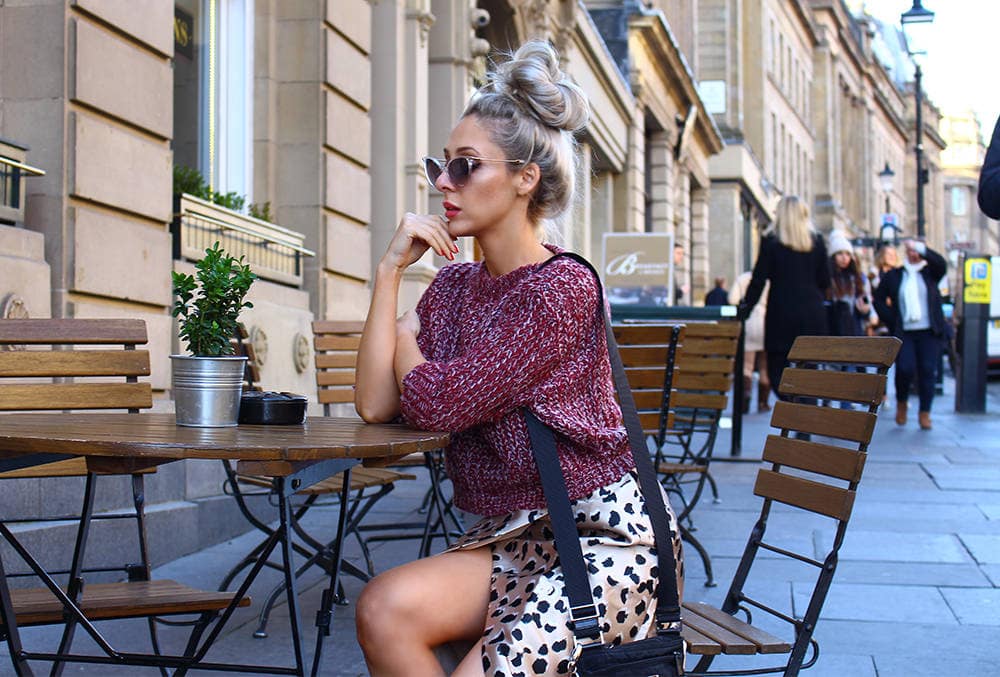 Winter Berry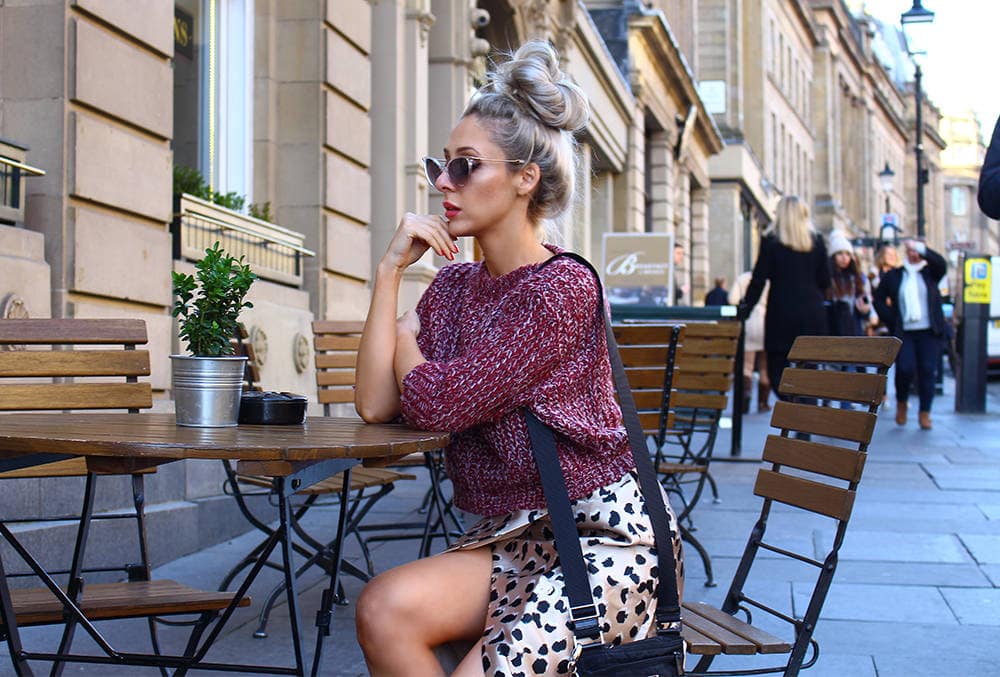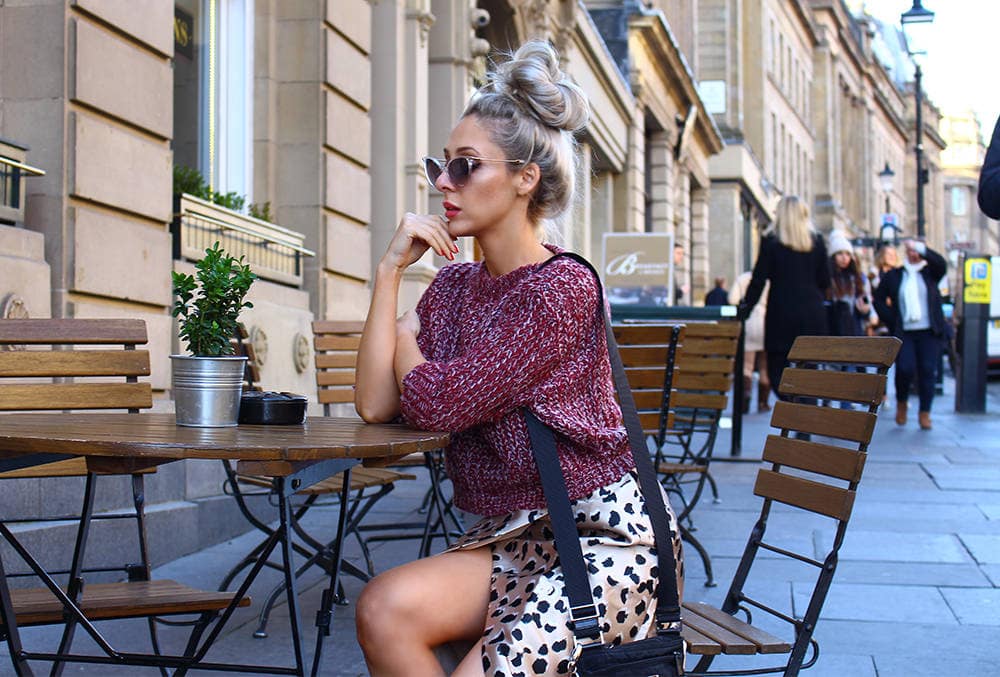 Wednesday. 12:40pm. Golden.
Golden is the only way I can explain the scene yesterday, the sun was low, warm and shone with the most beautiful shade of honey. Its light splayed through the stunning architecture of Newcastle casting a heavenly glow.
The outfit was a hasty decision, my hair was still damp, hence the messy bun and I had originally wanted a black body to wear with my skirt but didn't have one so literally threw on the closest sweater, which, happened to be this one Little Mistress kindly sent with some christmas sweets. The skirt is an unusual choice from the C/MEO Collection at Very.co.uk. I wore some other amazing pieces from there in my latest video, check it out here.
It's not my usual style, as voluminous skirts can make me look shorter and wide but this was just too darn pretty so I went ahead and ordered it. It's on sale now by the way if you're interested. Heels are a simple sandal (very similar) and retro cat eye sunglasses are from ASOS.
What do you think of the skirt?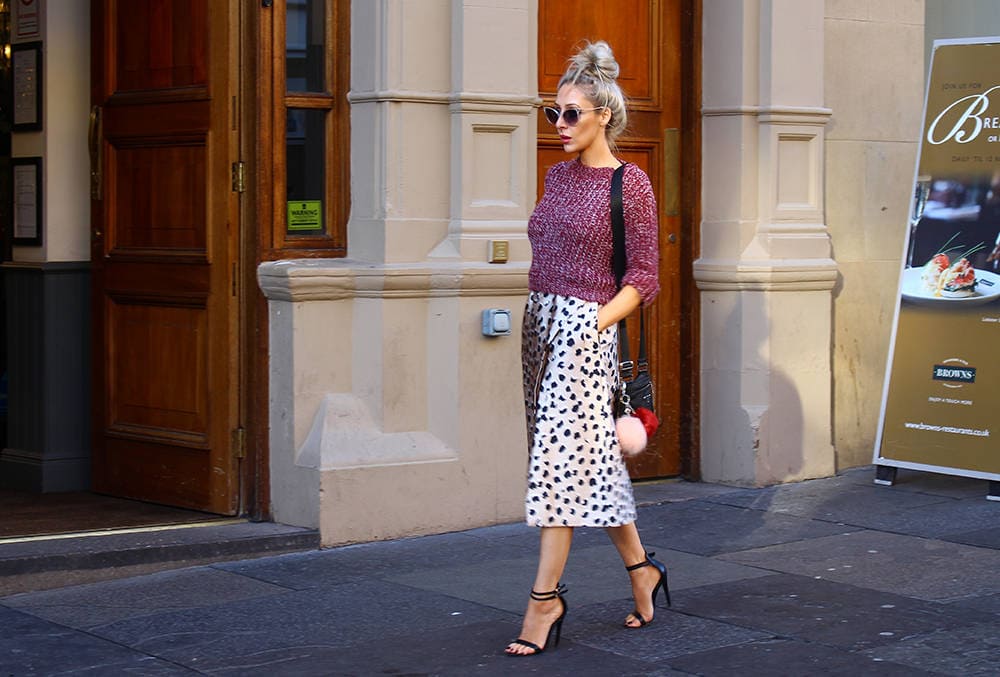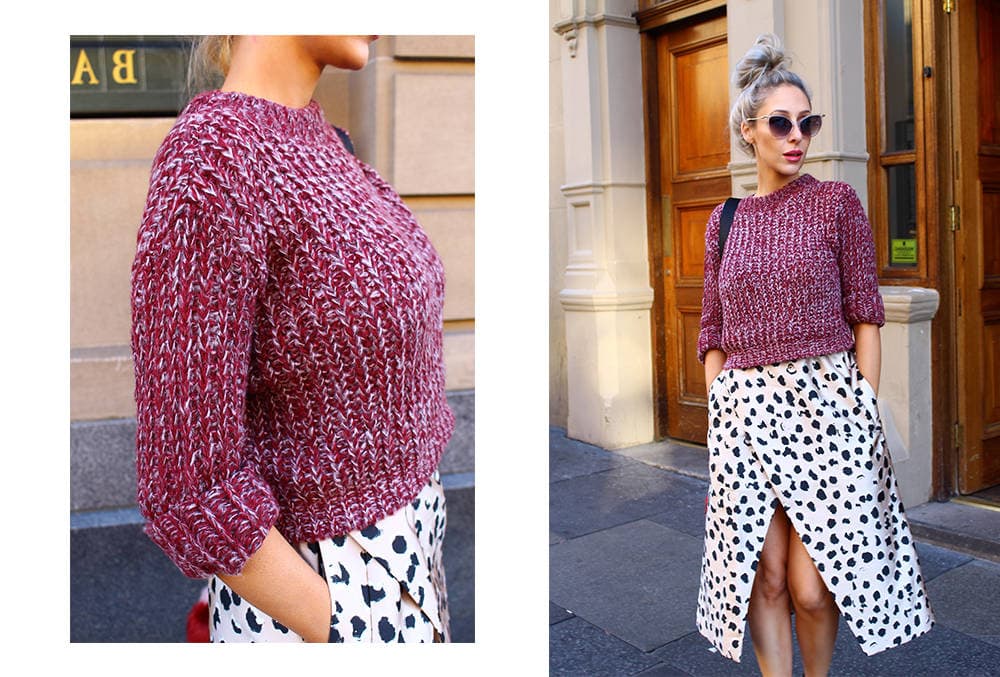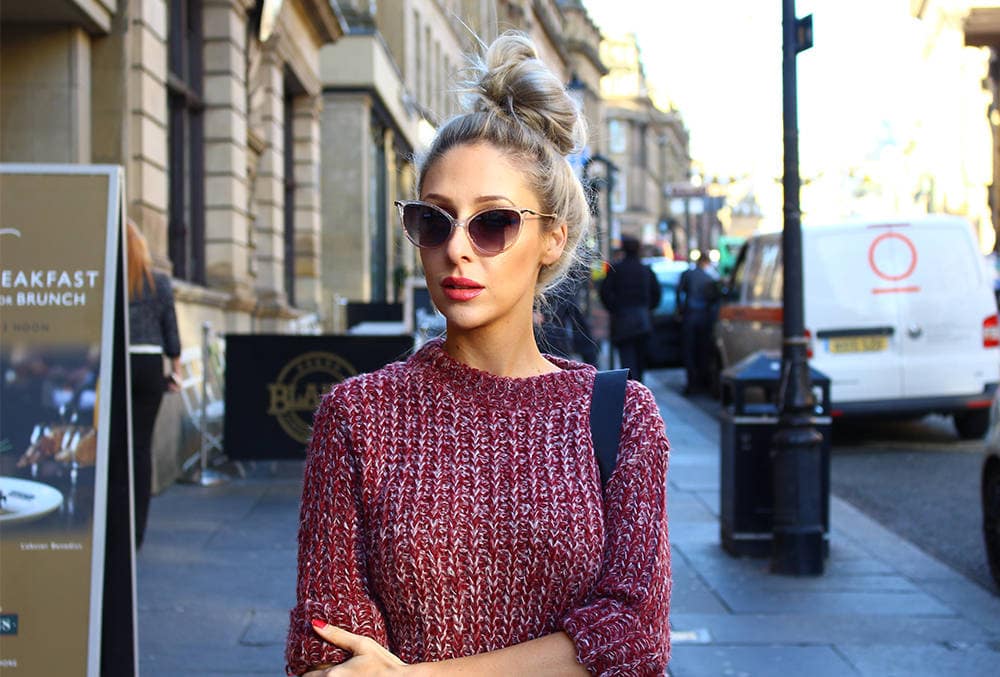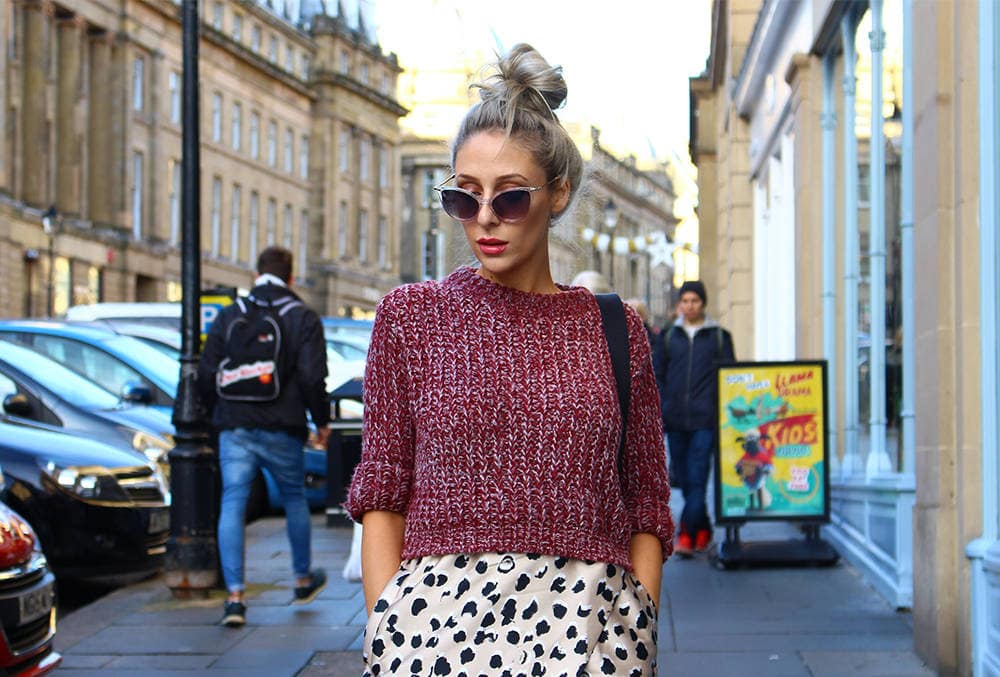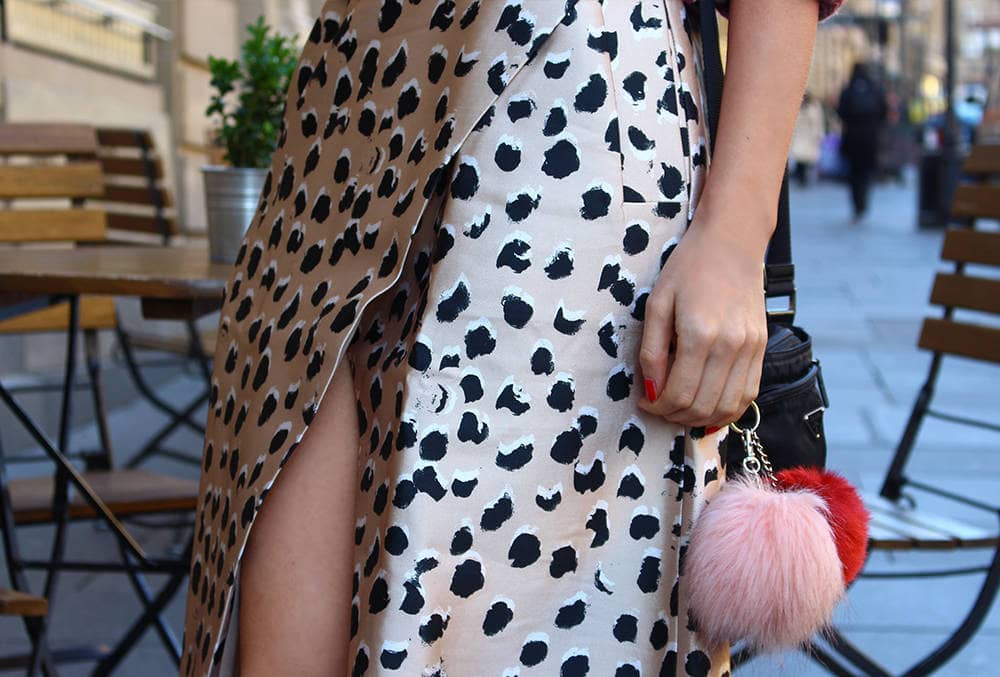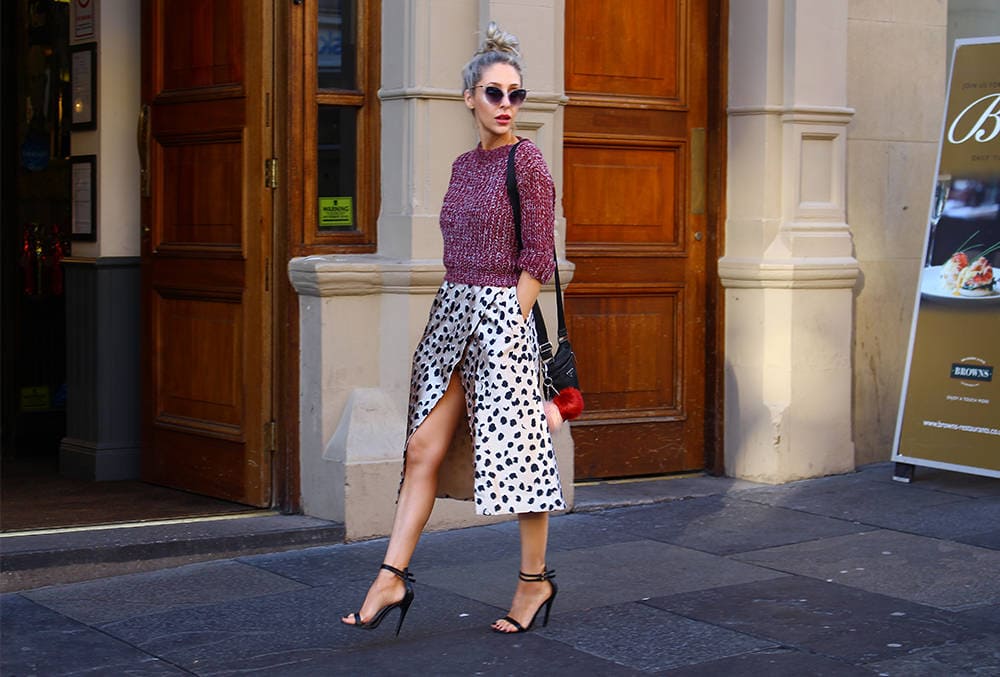 SHOP THE POST

If you like unusual pieces you may like the denim maxi in a recent post of mine