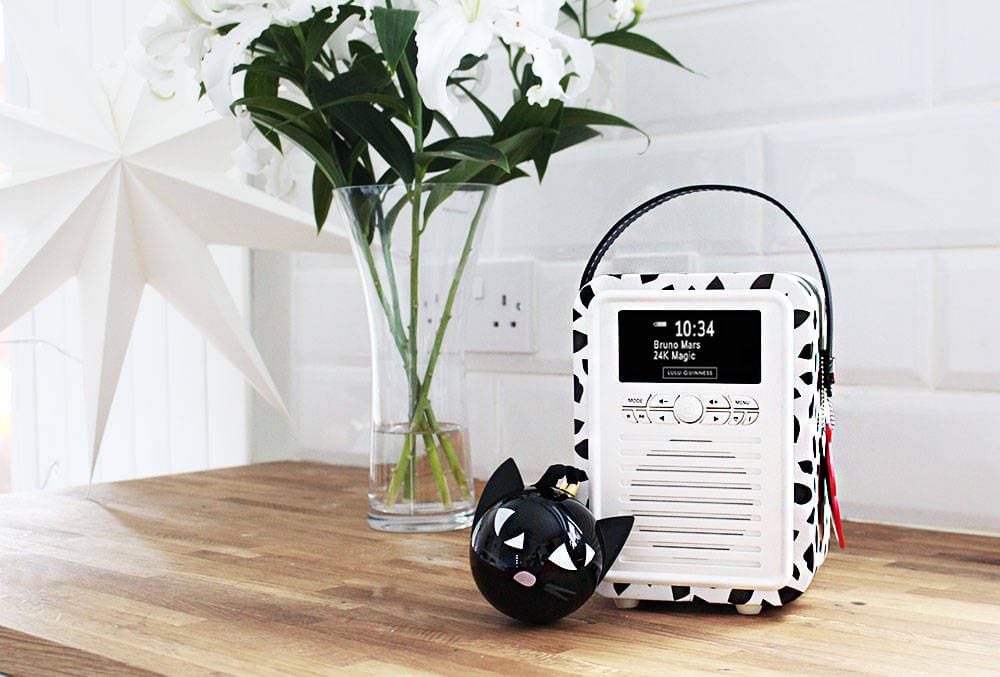 Win A VQ Lulu Guinness Retro Mini Radio!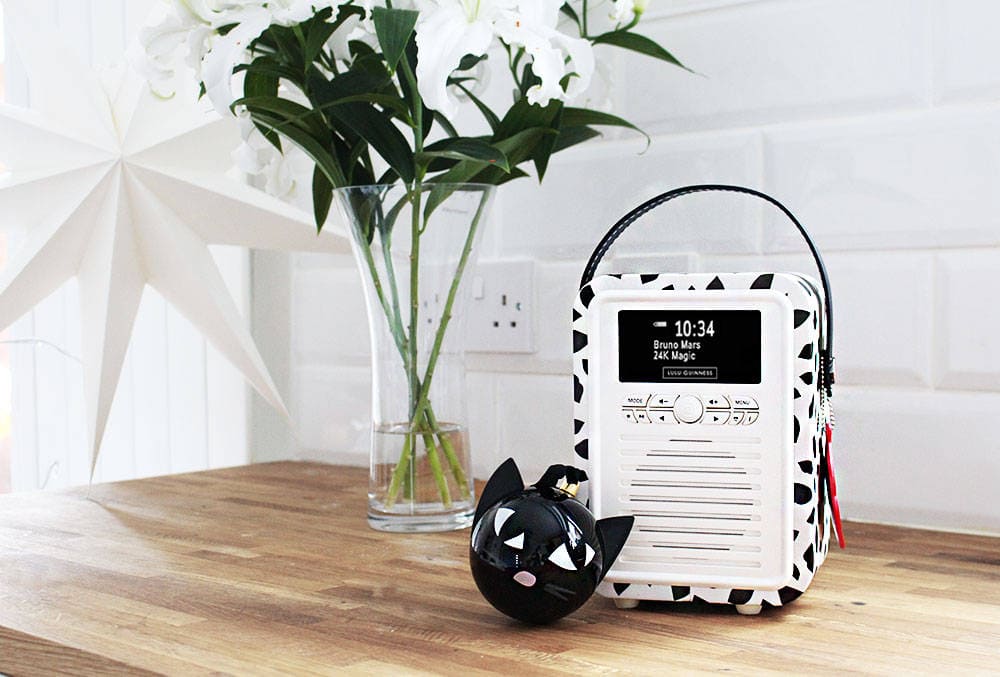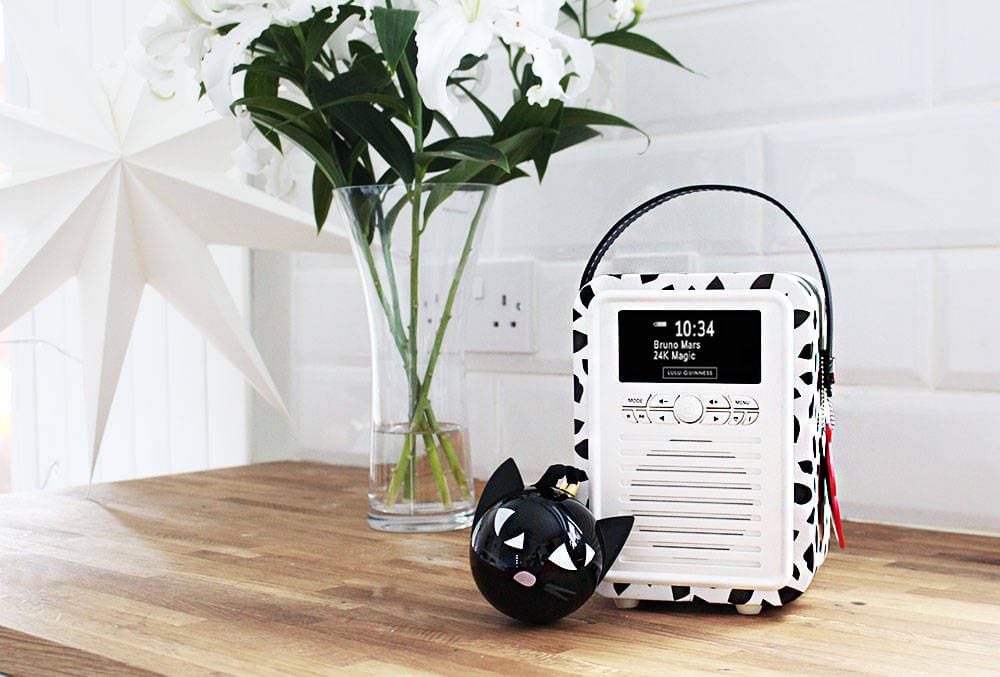 Listen up Lulu Guinness and home wear lovers, I have some majorly exciting news which sees the two combine for the most beautiful radios created by VQ. The VQ Lulu Guinness range is set to launch on QVC airing as a special TSV on Friday 19th December.
The VQ Retro Mini has retro style, mini design and modern sounds with DAB+ Radio and Bluetooth connectivity, wrapped in premium LULU GUINNESS leatherette print.
I'm incredibly excited to be giving one of my lucky readers the chance to win one of these beauties, being one of the first to own them in the world alongside me! cool huh.
All you have to do is guess the song from the pic below. There's also some clues in the other images – shhhh. Once you know the song head to the giveaway box below and follow the instructions to enter. For the extra point you must comment in the blog post comment box.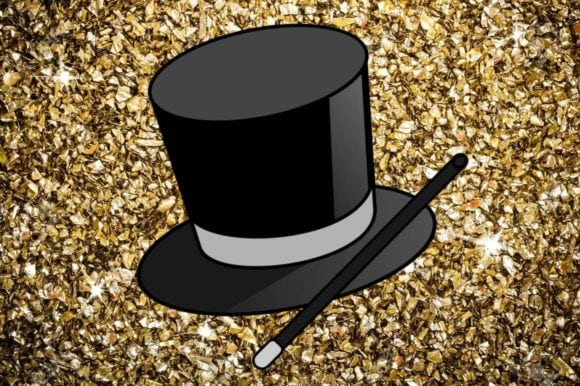 The competition will be open to UK only. The competition ended this morning and the winner has been chosen by rafflecopter.

More exciting news! If you don't think you can wait until the 17th or want one as a gift worry not, I have a pre-sale access link http://ow.ly/PGhc306OoRp to the radio's with QVC so you will have the chance to buy the Retro Mini radio before anyone else in the day's leading up to the 19th December, also check out MyVQ.com for other styles in the collection.
Good luck!
#DanceTillYouDrop