Why Essence Is Your New Skin Bestie
I drafted this post early last year and with life and other topics getting in the way I never actually got to finish it!
So may or may not remember my video – The 10 Step Korean Skincare Routine – where I explain the Korean beauty routine, share how my own one is similar and how I include western brands as well as K beauty.
Essence is considered a fundamental part of the Korean skincare routine but is a relatively new concept across the pond. I implemented essence into my daily routine in 2016 and haven't looked back since.
What is essence?
So what is an essence and how should I use it? – you ask
I find that after toners and prior to moisturisers there's a spectrum of products that can definitely leave you overwhelmed. Essence, serum, ampoules and boosters are all individual products that perform differently but fall under the same umbrella as "treatments."
**Side Note: Toner is another product people (especially the British) are skeptical about, the Hokey Cokey of it's in then out in terms of "trends" leaves us dizzy.**
In short a facial essence can be of a similar consistency to a toner or  more like a light-weight serum. Skincare works best when the skin is hydrated so layering your products will lock in that all important moisture as well as feed your skin the necessary ingredients.
It's also an added layer that helps your skin absorb the products placed after it. Its hydrating formula is often packed with active ingredients that work in harmony with the rest of your skincare.
Like serums there's an essence to treat more than one skin concern,  some repair, some hydrate whilst others can brighten – so there's not a one-essence-fits-all type.
How to use it?
Once you get past the initial feeling of "yet another step" it becomes very normal – like remembering to put on SPF before foundation. It becomes habitual.
After the cleanse and tone stage your skin is ready to be prepped with some much needed hydration. This is where your essence comes in. Depending on the type you can either place onto a cotton pad and swipe across the surface of the face or if it's a light serum texture you can press it into the skin.
But it's going to take extra time…
Yes it takes an extra few seconds but it allows the rest of your skincare to work way more effectively.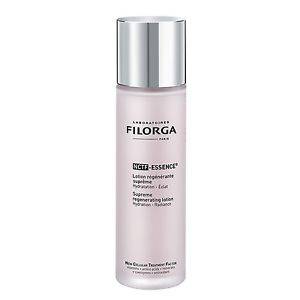 "The lotion utilises water sensors and AQUA-MX Technology, which work in synergy to deliver instant and long-lasting hydration to the complexion. The Essence is also enriched with NCTF®, a medicine-derived polyrevitalising complex, which works to regenerate skin and reveal a youthful and radiant complexion.
After use, skin is prepped and primed ready to absorb the most benefits from products that follow. Suitable for all skin types."

"Designed to relieve dry, dehydrated skin, the Murad Hydro-Dynamic Quenching Essence is equipped with revitalising additives to help improve skin's moisture levels and purity. Gentle and sensitive, this combative salve restores, revitalises and reinstates, offering skin full renewal and lift.
Embedded with Olive Fruit Oil, plus Collagen Support Complex, this hydro-dynamic cream helps to lock-in optimal moisture whilst repairing and replacing damaged skin, creating an overall cleansed finish. "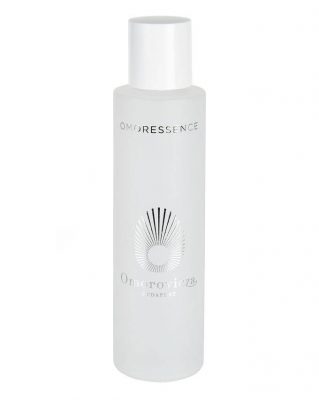 "Helping to retain moisture in the skin with a complex of amino acids, the quenching formula combines the power of healing minerals from Budapest's thermal spa waters with natural moisturising actives and polysaccharides to protect skin from environmental stresses whilst reducing inflammation and aiding the skin's natural repair process. Its patented Hydro Mineral Transference™ delivery system works to firm and re-densify skin, leaving it supple with a younger-looking appearance. Collagen and elasticity is improved and skin feels calm, comfortable and perfectly balanced. "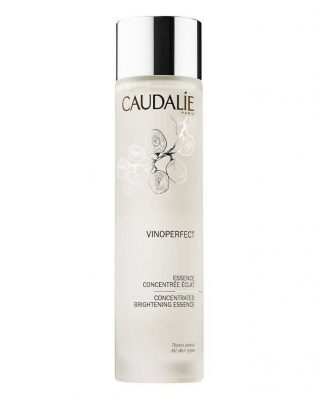 "Boasting an aqueous texture infused with Grape Water, the luxurious formula is quickly absorbed, treating skin to a veil of comforting and soothing moisture. The essence is enriched with Glycolic Acid, which gently and effectively eliminates dead skin cells from skin, whilst encouraging improvements in radiance and helping to reduce the appearance of dark spots and uneven skin tone."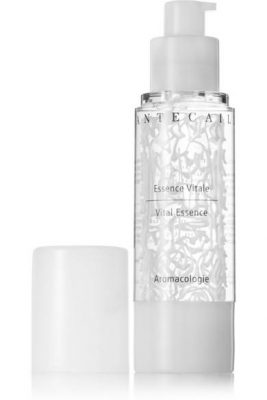 "The revolutionary face and eye serum is infused with powerful botanicals, acting as anti-ageing hydrating boosters that promote a plumper appearance of the skin.
The weightless formula boasts moisturising and soothing properties due to the presence of Biosodium Hyaluronate and Bilberry Extract, creating a smoother looking complexion that is thoroughly hydrated."
Recommended for all skin types including rosacea.

"This oil free solution helps to protect the skin from free radical damage, while also prepping it perfectly for moisturiser or make up application. Packed with antioxidant-rich superfruit extracts – known for their protective and anti-ageing properties – Unicorn Essence is a magical cocktail of açai berry, goji berry, elderberry and blueberry extracts, which are all high in brightening vitamin C. As for its priming potential, this smoothing formula creates a flawless base for make up products, especially foundation, concealer and eyeshadow."

"The perfect bridge between cleansing and moisturising, this unique gel transforms into a soothing, watery hydrator upon application – instantly refreshing and awakening with hyaluronic acid (which attracts and retains up to 1000 times its molecular weight in water), to replenish moisture lost throughout the cleansing process and rose petal essence, to repair and soften the skin. This beautifully soothing elixir will leave your face feeling comfortably 'plumped up' and dewy, and should be patted into your face with fingertips, to stimulate circulation and enhance the skin-revitalising benefit. A true hand-bag (and hand-luggage) must-have."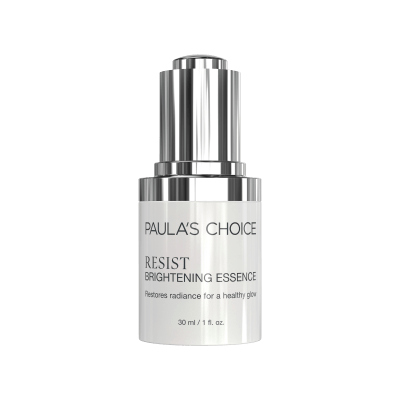 "Infused with a host of beneficial ingredients, including plant extracts, vitamins and antioxidants, the fast-absorbing, anti-ageing treatment regenerates and revitalises skin, whilst Hyaluronic Acid delivers long-lasting moisture and hydration to reveal a smoother, more refined complexion. An innovative multi-brightening complex combats dull, sallow skin to restore a luminous, youthful glow."
Ideal for all skin types.
Not tested on animals.

"Enriched with encapsulated flower oils, this weightless serum-essence melts into skin, delivering fresh botanicals to hydrate and restore brightness for optimum radiance. Like suspended 'rose caviar' beads, the antioxidant-rich line-up of natural oils includes jojoba, sunflower and olive fruit to soften, refine and tone all skin types."

"111Skin's 'Energising Essence' doesn't just fight signs of aging, it neutralizes the effects of pollution, too. Infused with antioxidants and vitamins, this formula balances your skin's pH levels while locking in moisture to boost hydration. Co-founder Eva Alexandrides recommends using it morning and night for best results."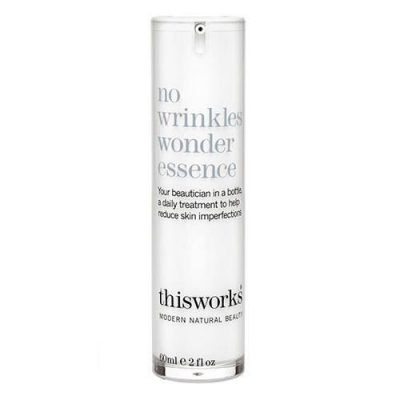 "Your beautician in a bottle, a daily treatment to refine and reduce skin imperfections with Protease enzymes that sweeps away dead skin cells and Hyaluronic Acid for multi-layer skin regeneration.Fast penetrating water treatment to tackle lines, wrinkles, skin pigmentation, and enlarged pores. Brightens and rejuvenates."
Shop Essence

So now you know, essence isn't a toner and it's not quite a serum. Give it a go and let us know your thoughts.