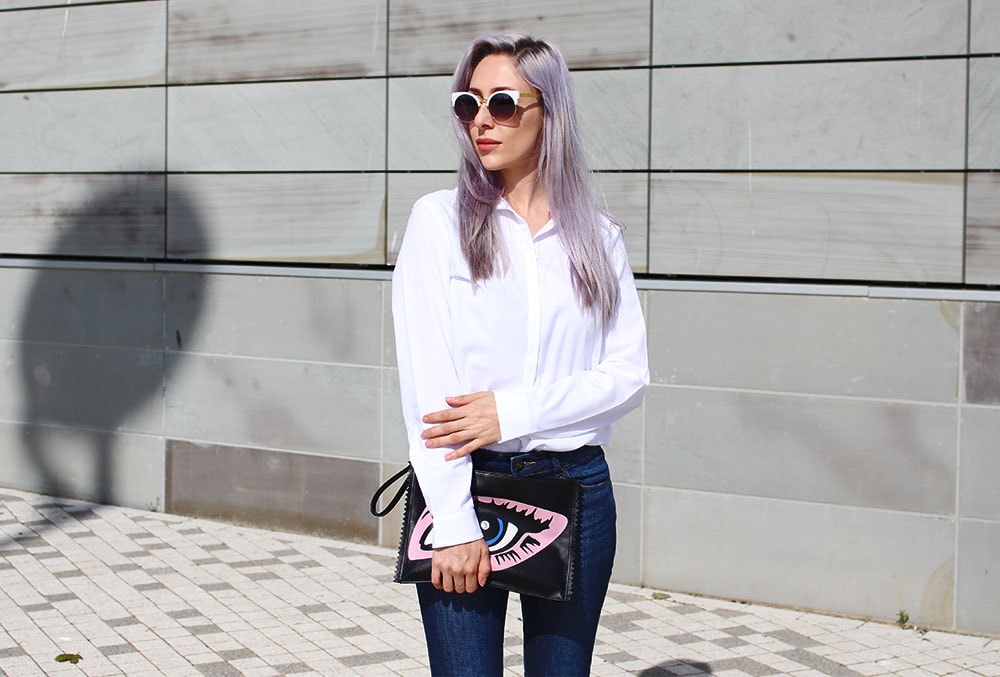 Weekend Style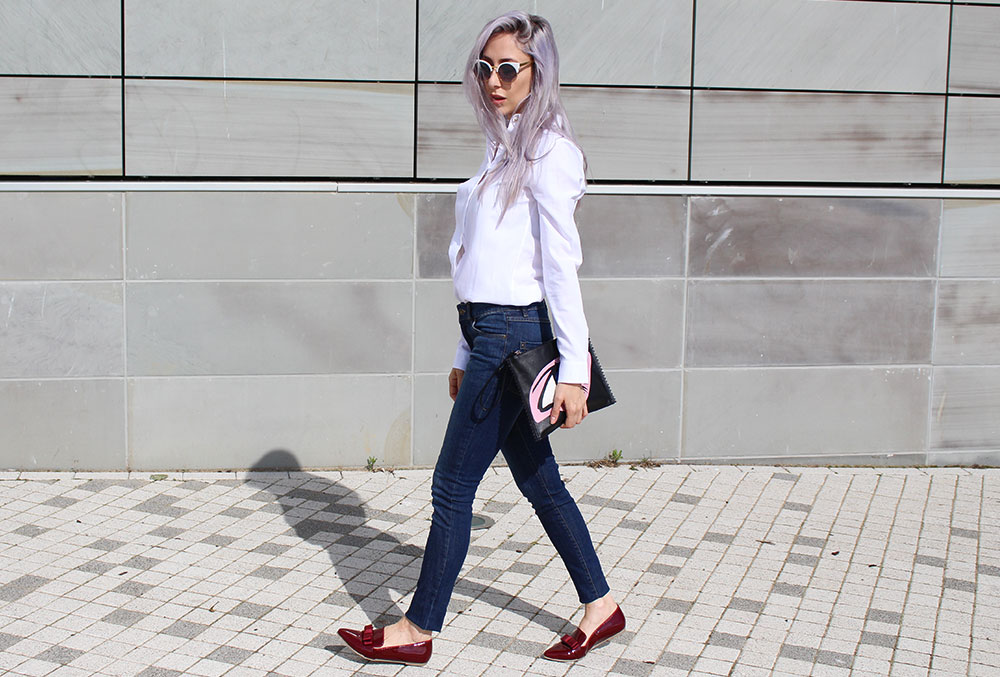 The weekend is here so what do you wear when you want to feel relaxed but look polished without being over done?
This is a question I get asked a lot from people who are a little stuck with what to wear to casual events or informal lunches.
My answer always starts with flats, they're comfortable but they also have the ability to look chic, of course depending on the style – think Audrey Hepburn!
These flats are a patent burgundy with a pointed toe, so they look smarter than your average beaten ballet shoes.
I then work my way upwards, trousers would feel a little too formal for me  so I'd opt for chinos or cropped denim as they look smart whilst being casual, slim leg versions also prevent my legs looking too short in flat shoes.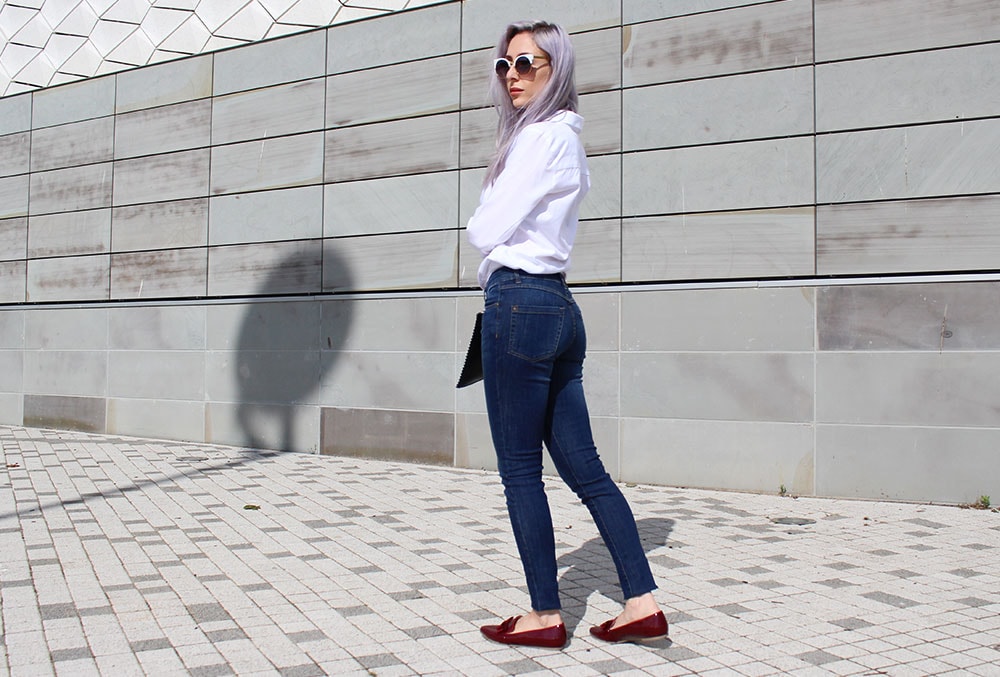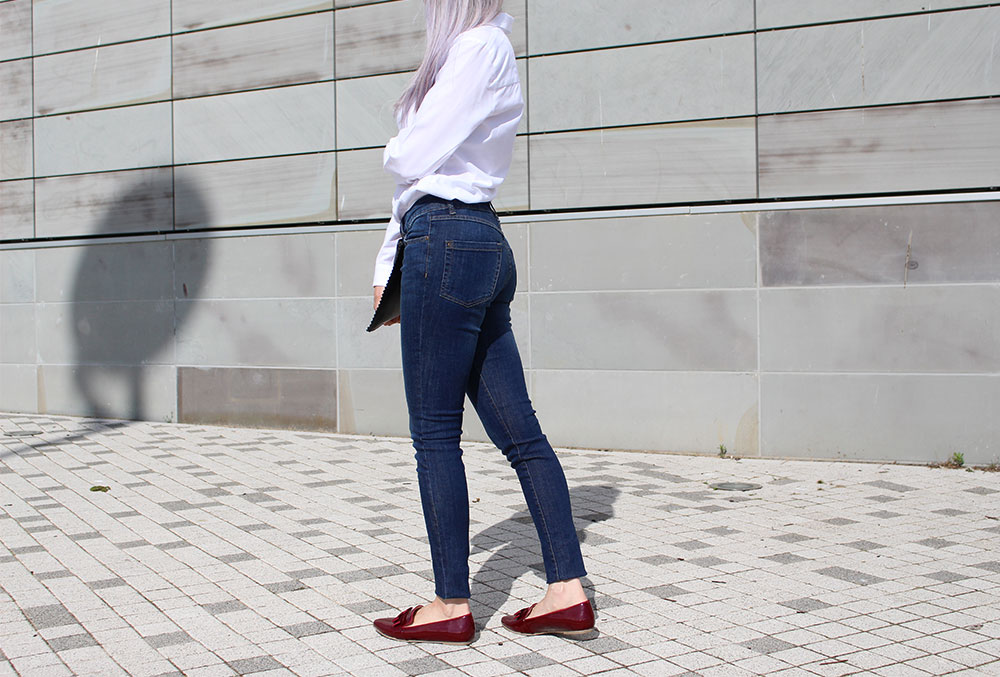 The top half could be a cashmere sweater or embellished tee, keeping the look fresh and minimalistic I went for a crisp white shirt with slight detailing. The gold button on the collar and concealed buttons through the centre make this a well crafted piece rather than a run-of-the-mill shirt.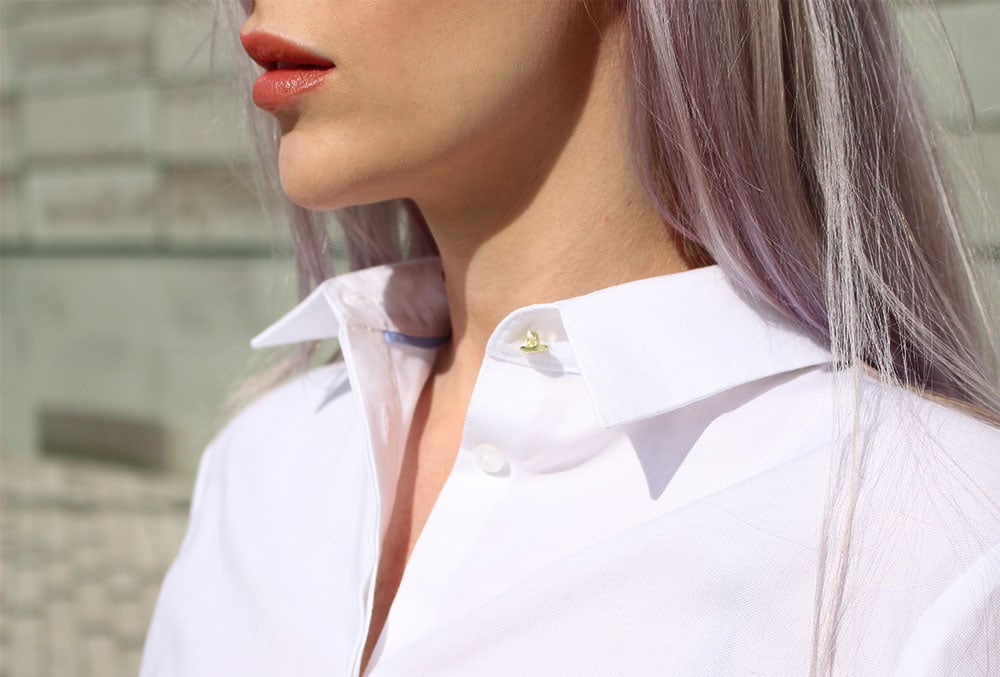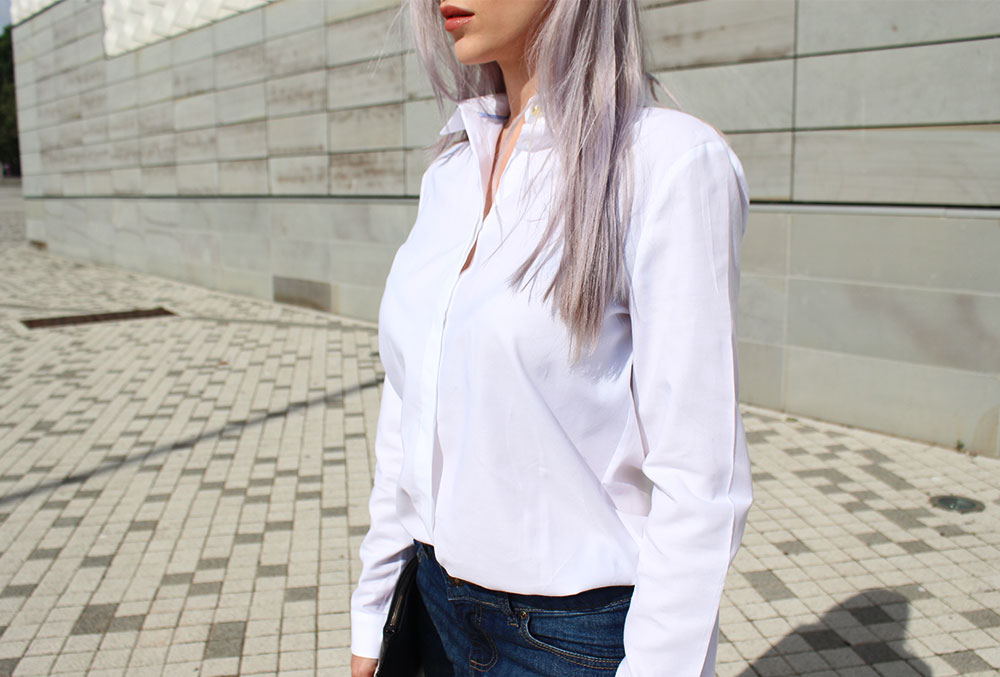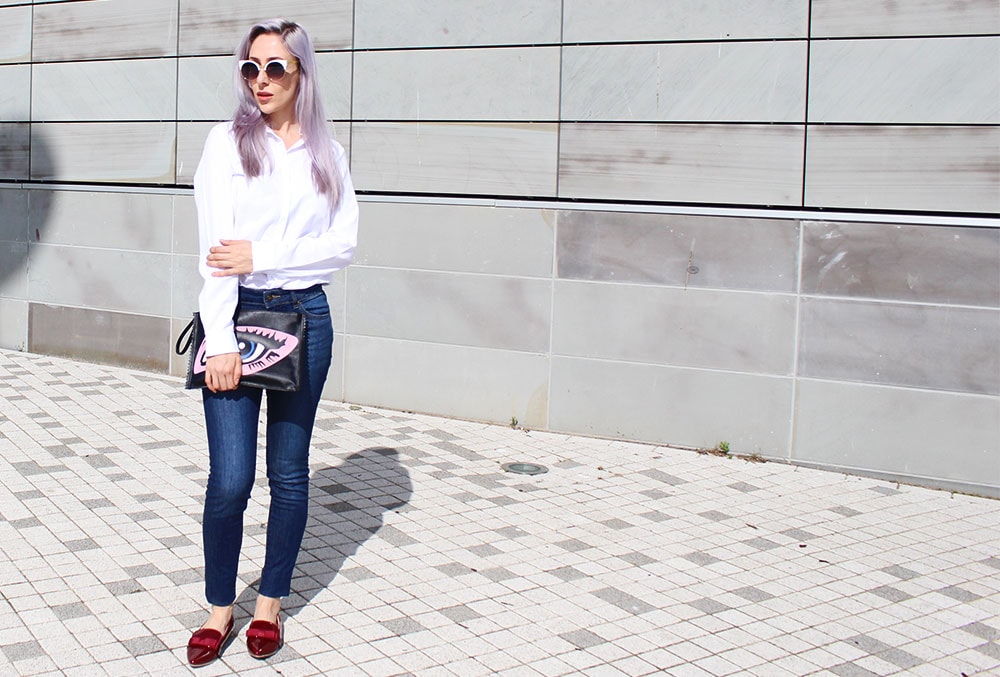 To keep this from looking to simplistic or serious, you may say, I took my pop art inspired clutch to add a little colour and break up the colour block feel for the outfit.
All the outfit is La Redoute and the bag is Primark, you can see my 5 Days of Style post here 
What's your weekend/casual go to look?