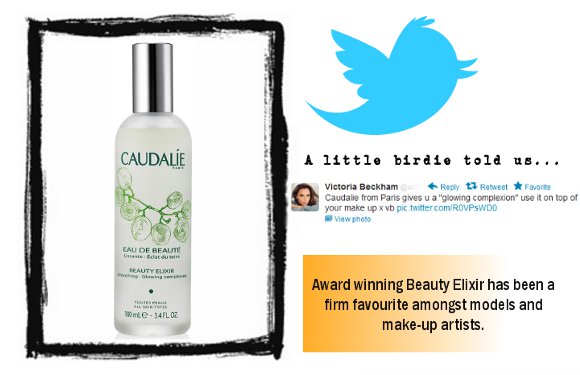 I don't have this product myself but after reading more about it I feel it's something else for my 'To Get' list. It claims Caudalie Beauty Elixir will boost skin throughout the day, tighten pores, sets make-up and smoothes and soothes skin. Is this the Holy Grail? It's seems so, you know you can't always believe that celebs use this product and that product but when it comes directly from their social media mouth it calls for a little more reading on the item in question

£32 for 100ml and £11 for 30 ml
Have you tried this and if so what are your opinions?