Vichy LiftActiv Serum 10 Review
Vichy LiftActiv 10 Youth Enhancing Serum is the latest development from the Derm Source range, the say it's a 'powerful anti-wrinkle serum that leaves skin looking and feeling instantly transformed – wrinkles appear reduced and skin feels velvety smooth. Suitable for sensitive skin'
Another great feature is that the product is that it is Parben free and contains a secret ingredient Rhamnose, a naturally derived active ingredient found in a brazilian plant, helps stimulation and is capable of reactivating the youthful activity of the Derm Source creating a long-lasting lifting effect and anti-wrinkle action.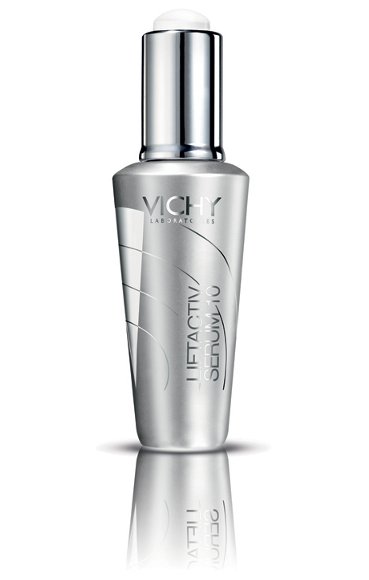 The LiftActiv Derma Source currently has 7 patents and numerous clinical tests. I was impressed by the 4-5 star average in the reviews on Boots.com

Active Ingredients – 10% Rhamnose, 5% Vichy Thermal Spa Water and 0.4 Hyaluronic Acid.
The results show that the Rhamnose creates a long-lasting effect.
10 minutes for wrinkles to start to fade by 10% skin is 32% softer and its texture instantly smoother and more refined.
1 month long – lasting lifting effect and measurable action on 4 types of wrinkles. Up
to 27% reduction of wrinkles.
Price – £29.50
Purchase – Boots.com

This is a sponsored post and not a review. Once I have tried the product I will write a personal review.