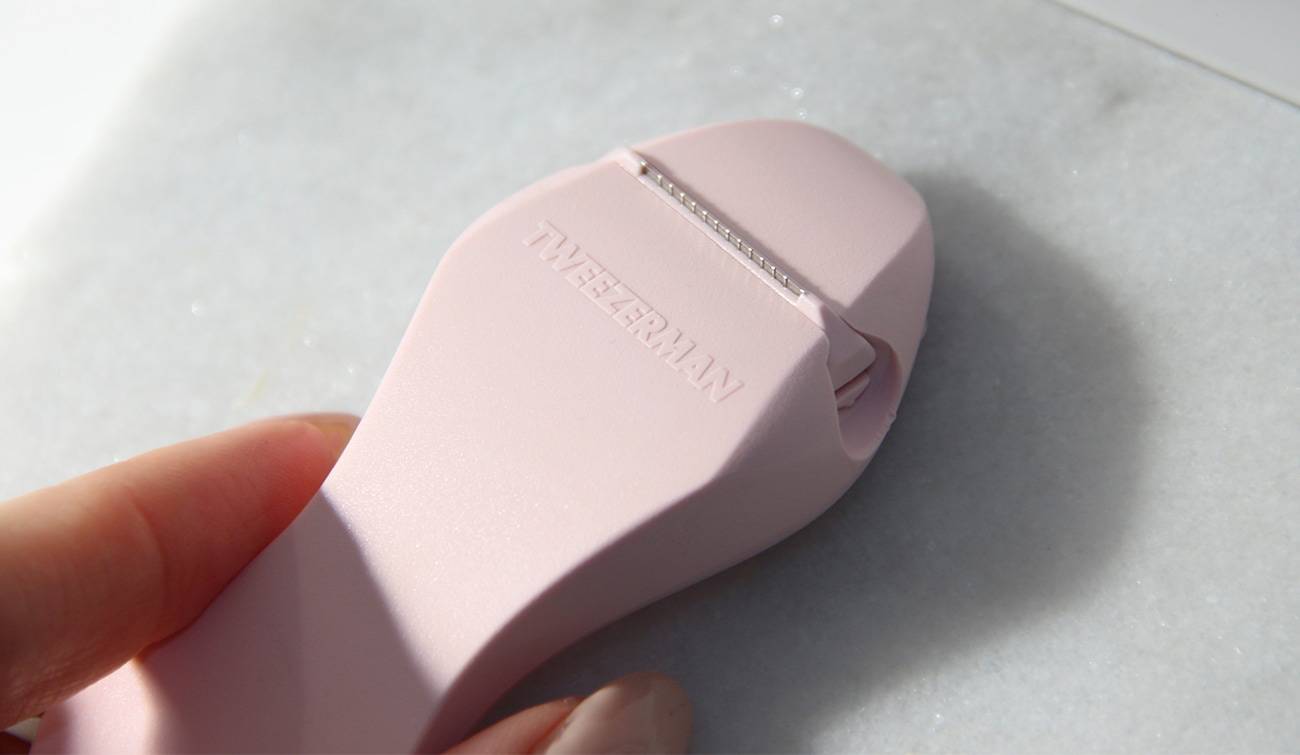 I Tried Dermaplaning And This Happened
Yesterday morning I came downstairs and the first thing my other half said, was "wow your face looks fresh"
I can assure you I don't usually look like the Crypt Keeper first thing, but he was right, it was looking particularly healthy.
"thanks" I said "I've just shaved it, it feels amazing, feel" – grabs his hand.
Que a very confused face…
He agreed and before he untangle his words to form a sentence, I explained it was actually dermaplaning and I hadn't nicked his razor.
His follow up question was "will it work on me?"
It's a controversial subject, understandably, and it's all down to society and the perception of what a woman should and shouldn't do, how they should and shouldn't look. My stand is if you have hair regardless of the gender it's your prerogative if you decide to shave or not.
I digress, back to the morning.
I was about to do my skincare as usual and I had my mirrored door open to an angle. As I looked at my reflection I saw the beautiful morning sun bounce off the mirror and highlight the baby blonde hairs on my face. I had my tweezerman dermaplaner in the cabinet (used once) so thought I'd change the razor and give it another shot, especially now that I could see the hair.
After a few glides not a lot was removed, "this is rather naff" I thought. So I tried again applying a little more pressure and I noticed quite a lot had gone, after a few minutes of gentle strokes over the face my skin looked and felt smoother.Not only had it removed the very fine hair but it had also taken away the dead skin, revealing a fresh complexion.
My skin has been breaking out recently due to product overload (by trying new skincare) so they've left scars and I have to admit the surrounding skin looks better.
Since I'd effectively, just exfoliated, I popped on nourishing pre-biotic face mask by Elemis and eye gels patches by Pixi.
After 10 minutes I washed it off and headed downstairs, bringing us to the conversation at the beginning of this post.
The mask had calmed and balanced the skin, creating an even complexion – toning down the redness of my blemish scars. At that point when Richard saw my skin I hadn't even followed with my usual serums and moisturisers – what he saw was freshly cleansed, glowing skin.
The true test was makeup. I applied my skincare and SPF then began my base. I buffed the foundation with a brush instead of my beauty blender as I wanted to see the finish, particularly on the cheeks.
It didn't disappoint, my foundation lay smoothly and evenly – the best it has in years in all honesty!
Previously I found that my contour wasn't sitting right, it didn't blend like it used to but today it's applied perfectly.
What is dermaplaning and how does it work?
Dermaplaning is a type of exfoliation. Unlike acids or microdermabrasion, dermaplaning involves using a blade – similar to a scalpel – to gently remove the surface of the skin. One of the main advantages is that it doesn't cut or nick the skin like usual facial razors but it does remove hair.
We all have peach fuzz, the vellus hair that's mostly visible on the sides of the face and top lip and also the body. It's a protective layer that adds warmth and can vary from person to person. The hair can be blonde to dark brown, fine or thick, you may have lots or a little.
Those with course hair (and in particular dark hair) that want it permanently removed, are best looking into alternative methods like laser or threading – as this will create a longer-lasting effect. Laser works best on those with darker hair as the laser follows the pigment down to the bulb where it is destroyed.
Thankfully now there's a range of lasers that work on those with dark hair and dark skin combinations, with effective results.
White and grey hairs lack pigment, laser isn't effective, so waxing or threading is best to remove the hair follicle. However if you're looking to just de-fuzz then dermaplaning is a good option.
What should you do after dermaplaning?
When using exfoliants and just in general, you should follow with SPF – I love the Elemis Daily Defence Shield SPF 30 .
New skin will be sensitive and vulnerable to UV light so protection is essential. They've been shielded by the stratum corneum – the horny layer of dead skin – so when this is removed the new skin is exposed to the elements.
Follow up with antioxidants and nourishing serums or moisturisers to provide fresh cells with hydration.
Is it for everyone?
In a word, no. Those with very sensitive skin, or skin conditions like eczema, acne or rosacea are wise to stay clear. Although it's not likely that you will cut the skin, it is a possibility and you don't want to break the skin of a spot and spread bacteria. Another factor is that any raised surfaces could get nicked which may lead to scarring or infection.
How did the skin feel the next day?
Throughout the day my skin felt comfortable, I didn't feel any irritation what so ever, although I have heard some reported itchiness but perhaps they have sensitive skin or didn't moisturise efficiently afterwards.
The next day my skin looked and felt great still, I followed with my favourite Skinceuticals CE Ferrulic to provide some vitamin C protection and nourish the skin then Kiehls Ultra Moisturising cream and my Elemis SPF.
Will I do it again?
This is definitely something I'd do again, the effects are immediate but precautions are needed. You need to be mindful and respectful of the new layer of skin you reveal.
Products are able to penetrate more effectively, as the dead, top layer has been removed. Think of the sponge test, if the surface is dry the products take longer, if at all possible, to sink in. With a hydrated, softer, surface, the products are able to reach further into the epidermis. Each blade can be used for up to three months and with a total of four blades. Tweezerman suggest that dermaplaning should be done around once a week maximum, so you have enough blades for a year.
Shop The Products