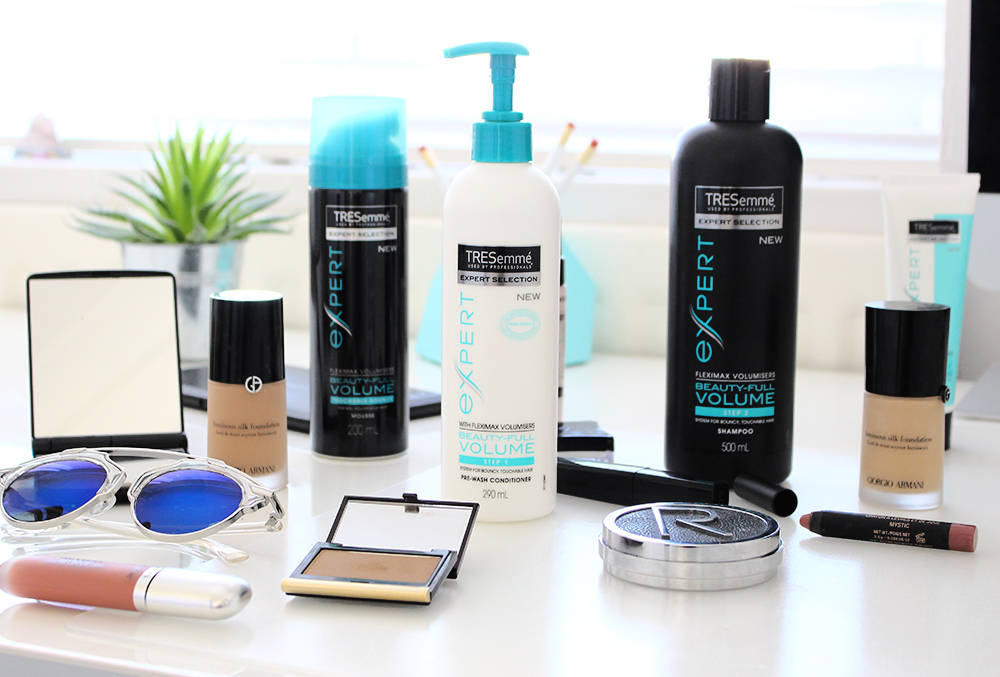 TRESemmé 2 Step Reverse System
TRESemmé have just launched their brand new Beauty-Full volume reverse system as part of their expert selection. The two-step products deliver salon-quality results with minimal effort. Forget the normal process, with TRESemmé's new system you reverse the routine and begin with Step 1, the pre-wash conditioner.
My trick to this is to not apply the conditioner as you would shampoo, the result is for lighter hair with lots of volume so on wet hair apply the container to the mid-lengths and ends.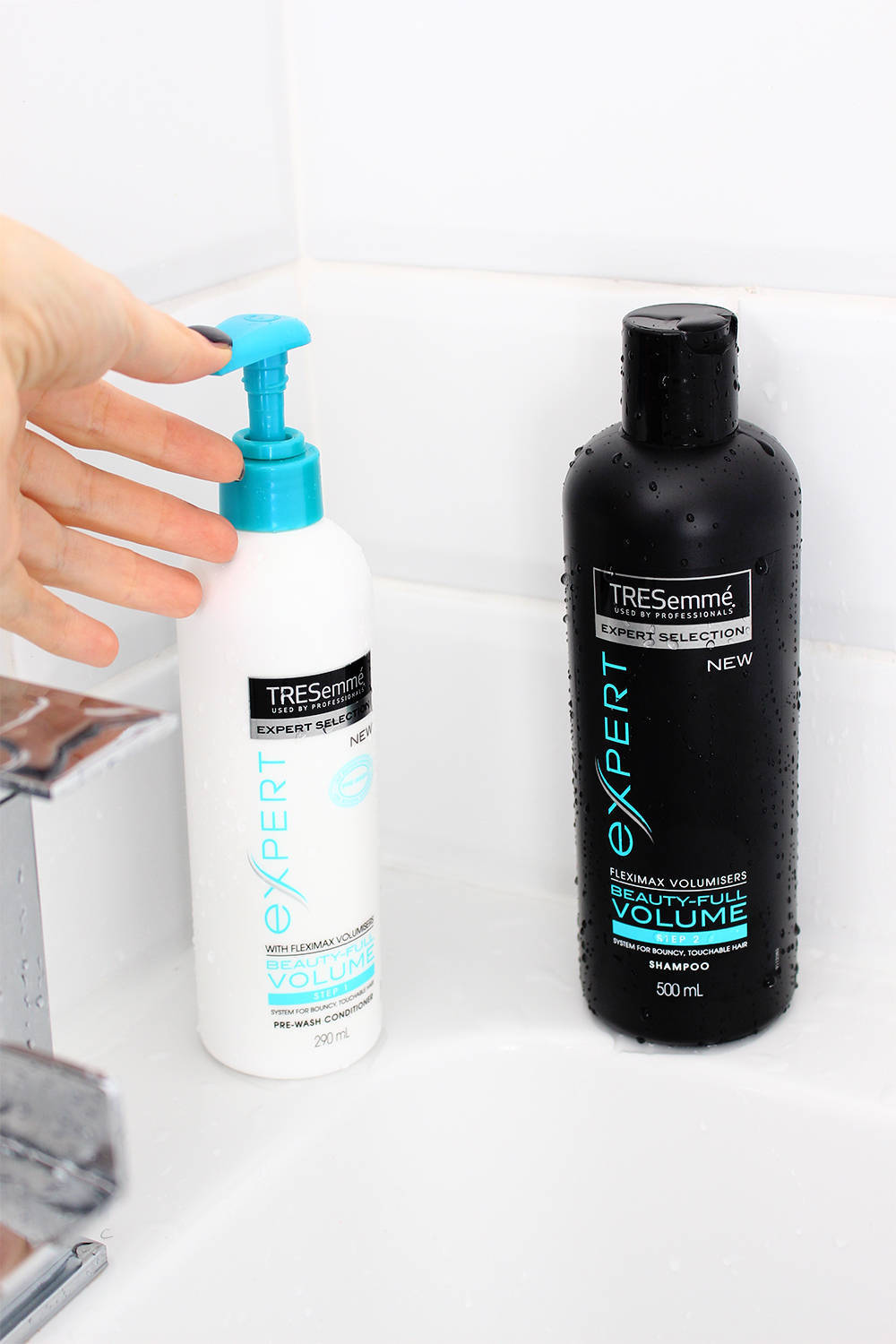 Leave for a few minutes then rinse.
Next step is the shampoo, apply this to the roots only and lather. I love how creamy and luxurious it foams, it leaves the roots feeling clean but not stripped.
Finish by rinsing the shampoo.
With this method the hair feels clean, weightless, soft and full of volume. I found that by reversing the typical product order my hair is conditioned where needed and the suds remove any bulk that may be remaining that can weigh hair down.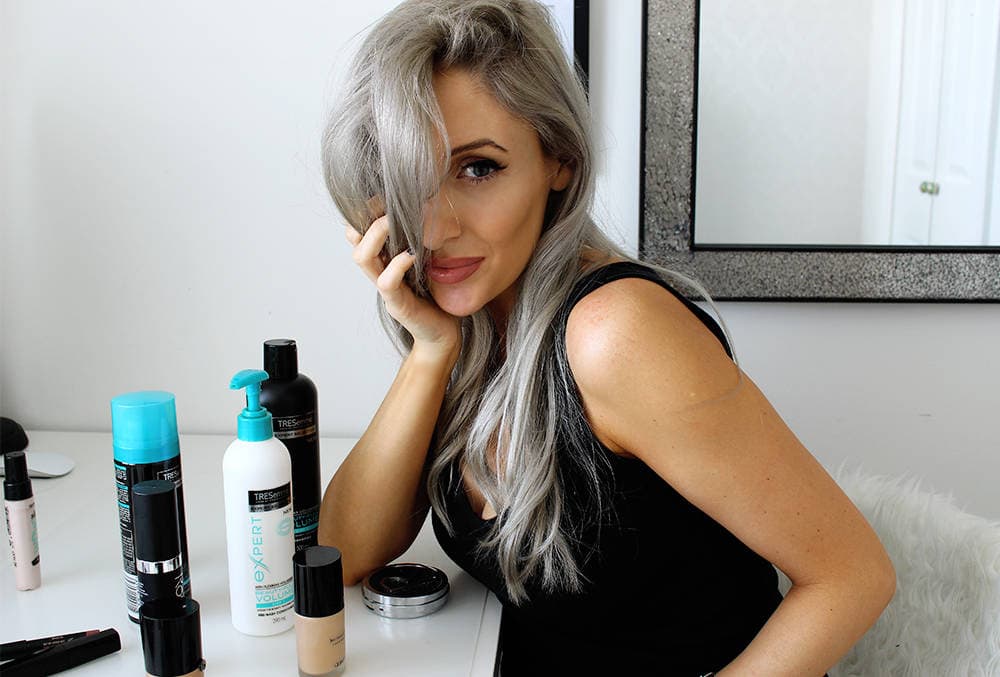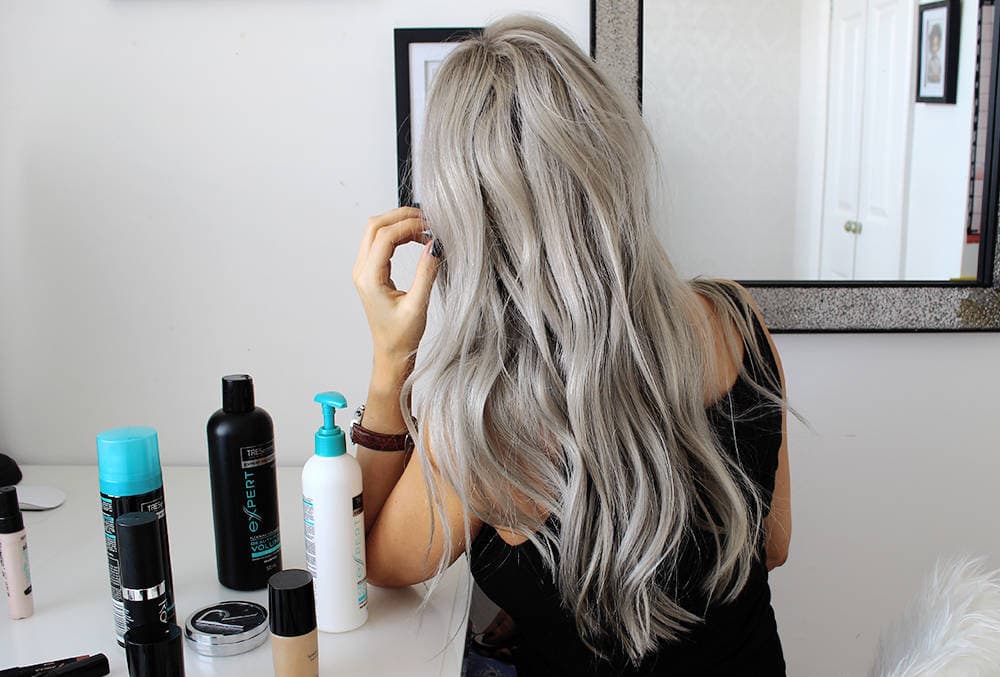 I wanted a casual glam look so went for a simple outfit and decided to add soft waves to my hair using a heat wand. After styling my hair looked in healthy condition and felt hydrated days afterwards.
Along with my hair I've also been revamping my wardrobe, I've added more neutral tones in there and going minimal. Well actually I say that like I have a choice, truth is not a lot fits! I'm sticking to things that work with my growing bump, my height and body shape.
I'll do an update video soon on wardrobe organisation for Spring as well as maternity wear!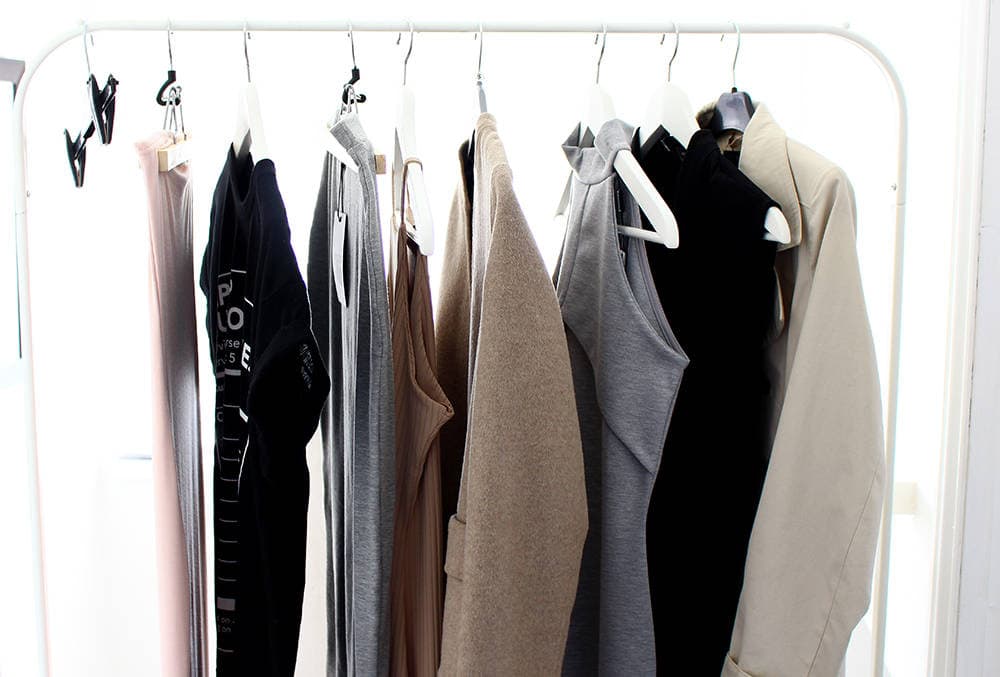 For now I'll just stick to the basics and let my hair and makeup do the talking!
In collaboration with TRESemmé Beauty-Full volume reverse system #sp. I used their 2-step products before styling to create the look above.