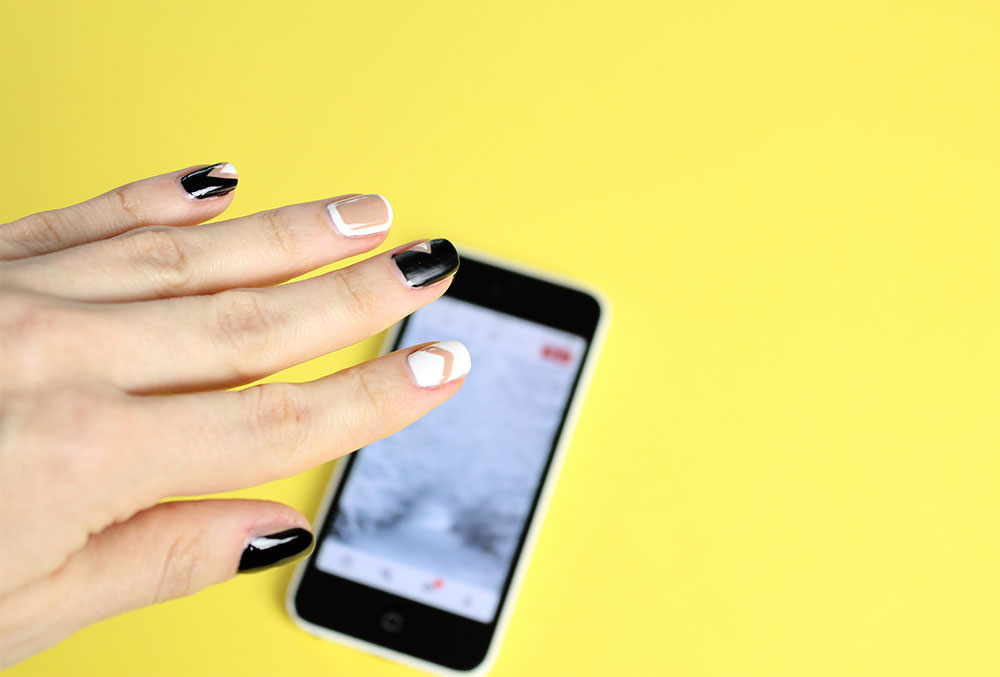 An emerging trend for S/S 15 as seen on the Runway, was the negative space nail art. This is where a natural part of the nail is left, either, around the sides, through the middle or in geometry shapes as seen on Kye. This can be used with a bare nail underneath or the illusion of a nail base as I have done using a nude nail polish.
I re-created the runway look at Kye as I was incredibly inspired by the design. As a fan of simple nails I tend to think nail art looks fabulous on other people just not on me, however, as a devotee to monochrome, this seems to work.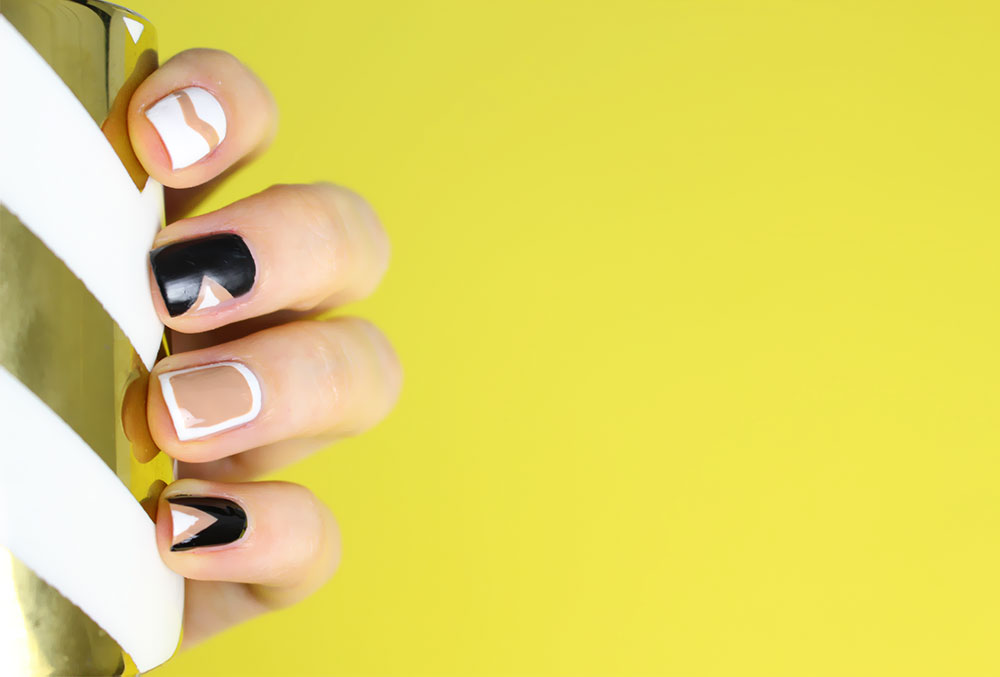 How To Create Negative Space
Use a nail tape to section off the areas you want to appear bare, then use a colour of your choice on top. Let the polish dry and remove the tape
or
Paint the entire nail the shade you prefer, in this case, black or white, then use a small nail art striping brush with a nude nail colour to create the look of an unpolished section.
Products Used
Revlon Espresso nail polish
Barry M white nail polish
Collection 2000 nude
Slider image Source: Getty / Vivien Killilea