Topshop Smoke & Mirrors – My Star Pics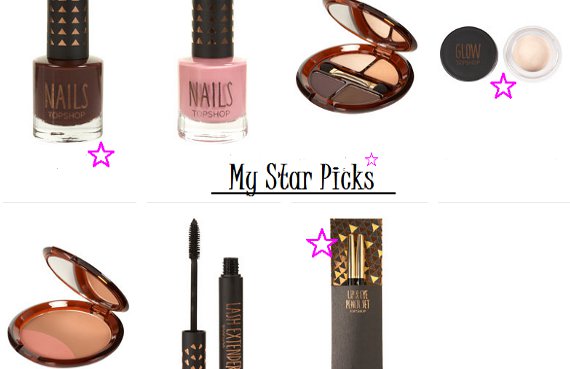 Smoke and Mirrors is Topshops Limited Edition collection for A/W. Inspired by the 70'S the shades are neutral and soft with sleek shades of browns and pinks.
My top picks are products that aren't exactly seasonal and items I know I would get the most use out of from the collection.
Nails in Bourbon £6.00
Glow highlighter in Polished £9.00
Lip and Eye liner set £10