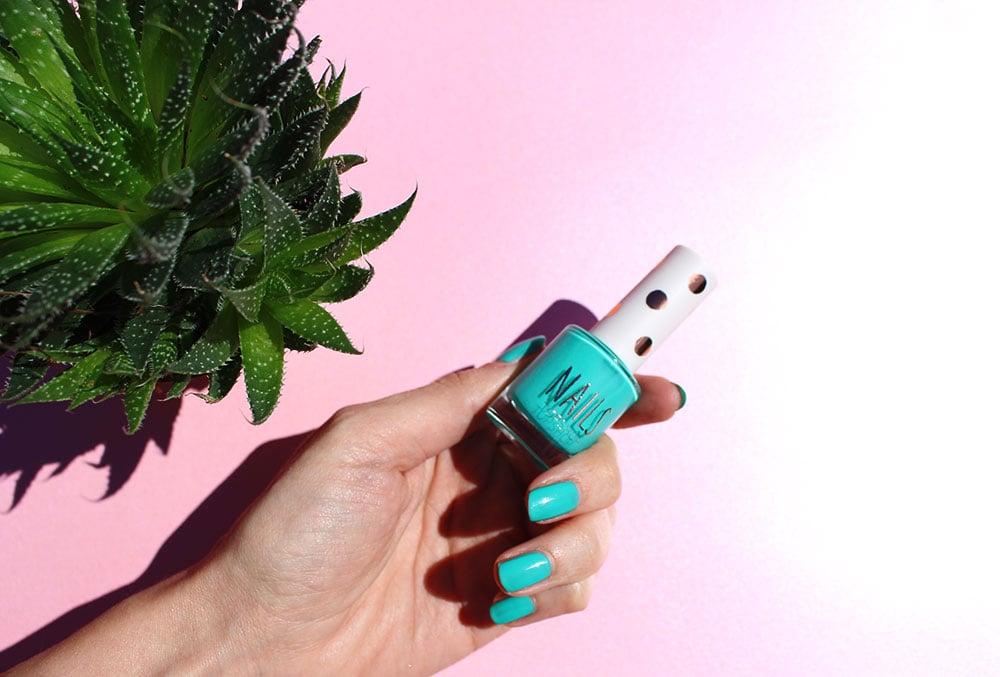 Topshop Green Room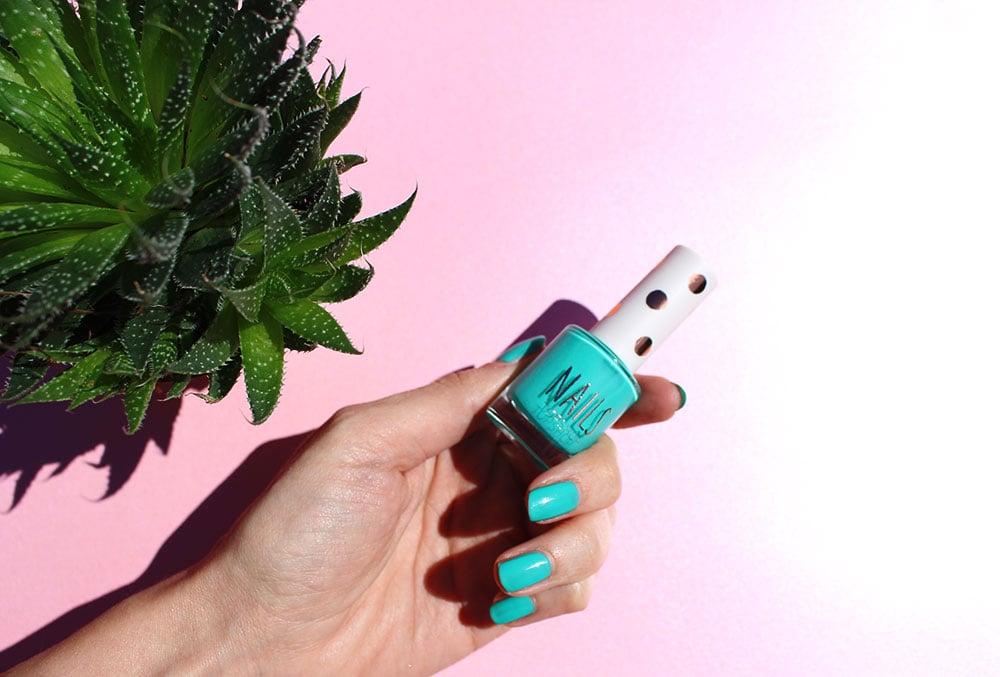 There's something about Summer that makes me get colourful in the nail department. Every other time of the year I'll stick to a choice of 3, Summer comes along and suddenly greens and blues become an option.
This beautiful shade is a new colour in the collection this season. Green Room is a blue toned green that is more on green side but definitely looks a little turquoise in the light. It's a colour that will suit most skintones and certainly compliments a tan.
On application there's not a great deal of opacity, I used 2 coats which you can see still isn't giving complete coverage. Another layer and topcoat and it'll be fine! What I did notice is that it lasted 3 days without chipping, and I only removed it to change colours. The majority of the time I change nail polishes because they're looking worse for wear.
Impressive for the price, I'm going to pick up an orange one!
£6