TILI Beauty Box Forth Edition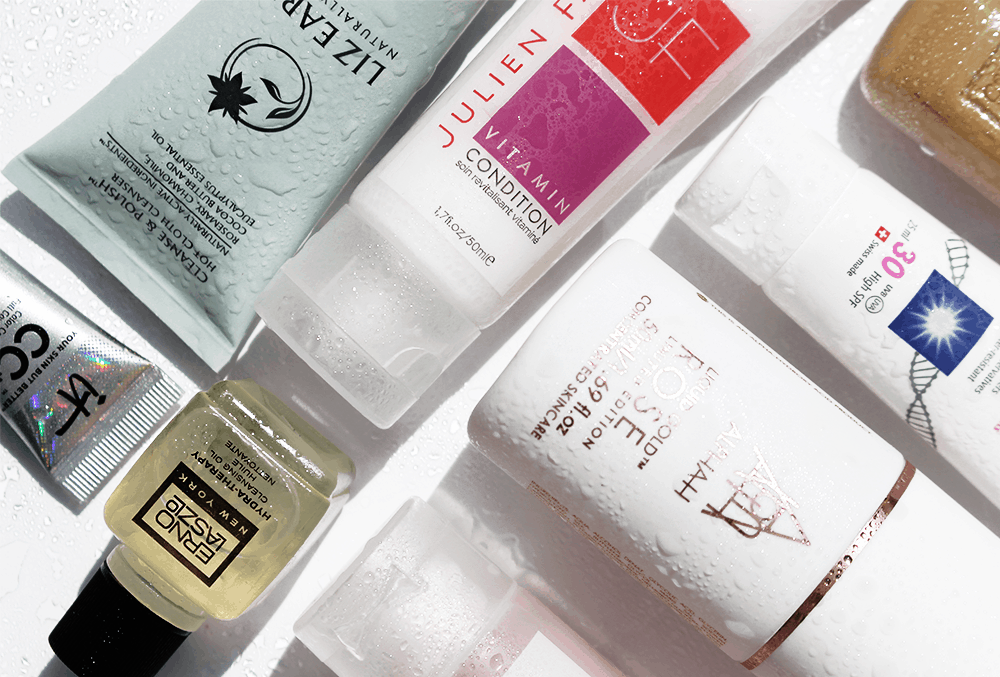 So TILI Beauty Box by QVC. have released a 4th edition of their beauty box and it's packed with goodies!
I was majorly impressed by the last box which you can read up on here but I honestly think this one may have surpassed my expectations in terms of value for money and the range of cult brands included.
They;ve curated this box well in my opinion. There's products that are perfect for this time of year and in particular those who may be travelling. Whether it's abroad or a staycation. You can seriously drop a fortune on those mini products like shampoo and container etc at the drugstore, so to have a more premium selection of brands within onboard airline rules is amazing.
If you're  new to TILI, it's a relatively new brand by QVC UK,short for Try It Love It and is unlike many other beauty boxes available as this one doesn't require you to subscribe. It's a simple one-off purchase so you're not tied to future payments. Another difference is this isn't a monthly box, instead they cherry pick products and launch boxes seasonally rather than monthly.
Inside each carefully curated box there's a deluxe pick-n-mix of new launches, current must-haves and cult classics.
Inside the 4th Edition box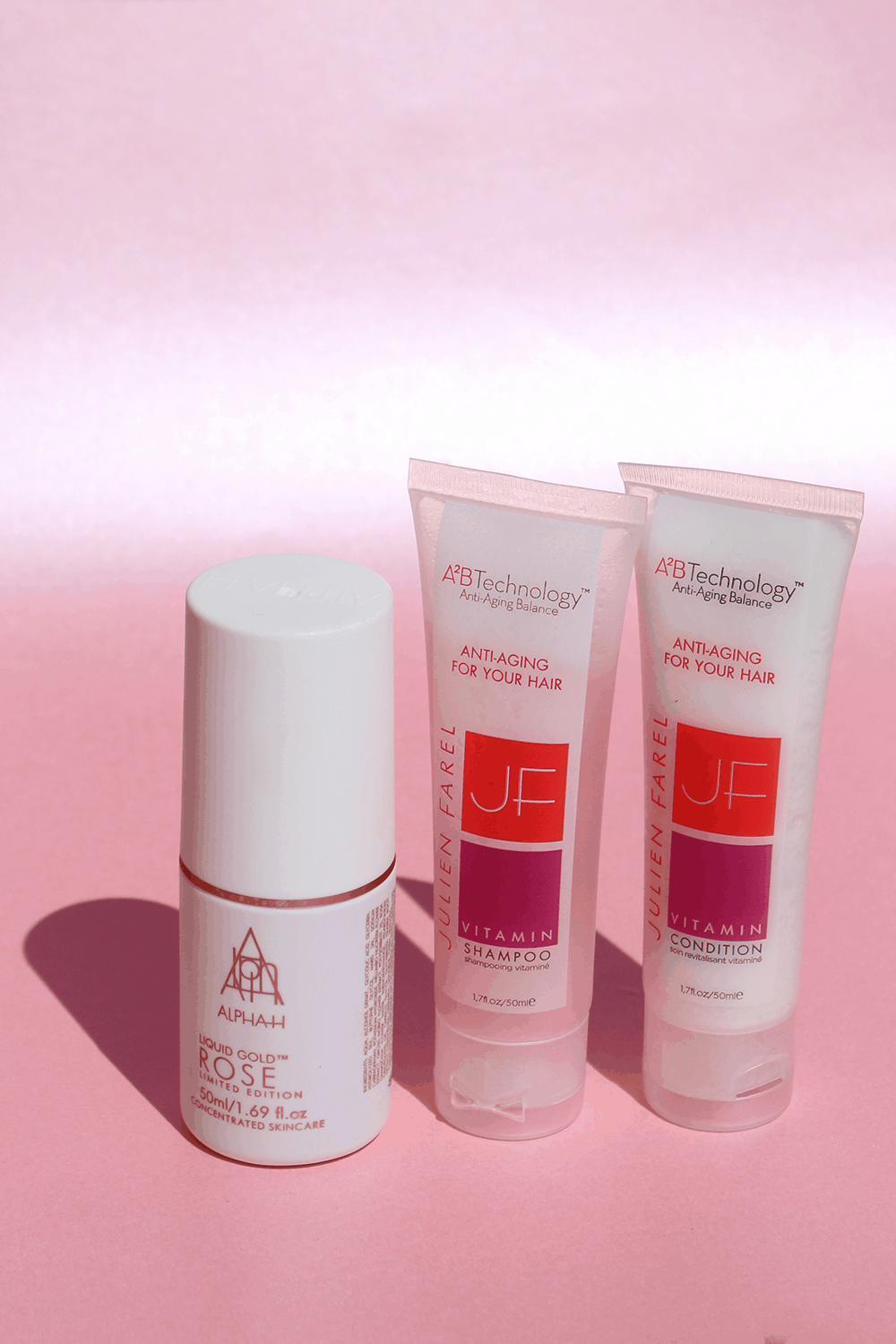 1 x Alpha-H Liquid Rose Gold (50ml) – NEW. A limited edition of the global bestseller and customer favourite, this formula features the classic Liquid Gold glycolic acid base enriched with a host of aromatic botanicals, including rose, sacred lotus and orchid petal. Designed to be a gentler and calming version of the powerful resurfacing and brightening formula, this treatment exfoliates away dead skin cells while you sleep and helps to improve the appearance of lines and enlarged pores. Ideal for those with dry or sensitive skin
1 x Julien Farel Vitamin Shampoo (50ml) – perfect for weakened or damaged hair, this rich shampoo designed to cleanse your hair without stripping away natural oils. Enriched with hyaluronic acid, panthenol, and vitamins B, C and E
1 x Julien Farel Vitamin Conditioner (50ml) – ideal for weakened or damaged hair, this lightweight conditioner delivers balanced hydration to improve the feeling of manageability without weighing down your hair. Enriched with marine collagen
1 x Liz Earle Cleanse & Polish Hot Cloth Cleanser (30ml) complete with a muslin cloth – this rich, indulgent cream deeply cleanses to instantly remove daily grime and make up, even stubborn mascara, to leave skin feeling comfortable, balanced and exceptionally clean. Used with the pure muslin cloth it gently exfoliates, lifting away dead skin cells to reveal a glowing complexion. Enriched with rosemary, chamomile, eucalyptus and cocoa butter
1 x Ultrasun Face SPF30 (25ml) – this lightweight once-a-day, fast-absorbing formula offers heavy-duty UVA and UVB protection while maintaining your skin's moisture levels and reducing the appearance of wrinkles. Ideal for very sensitive skin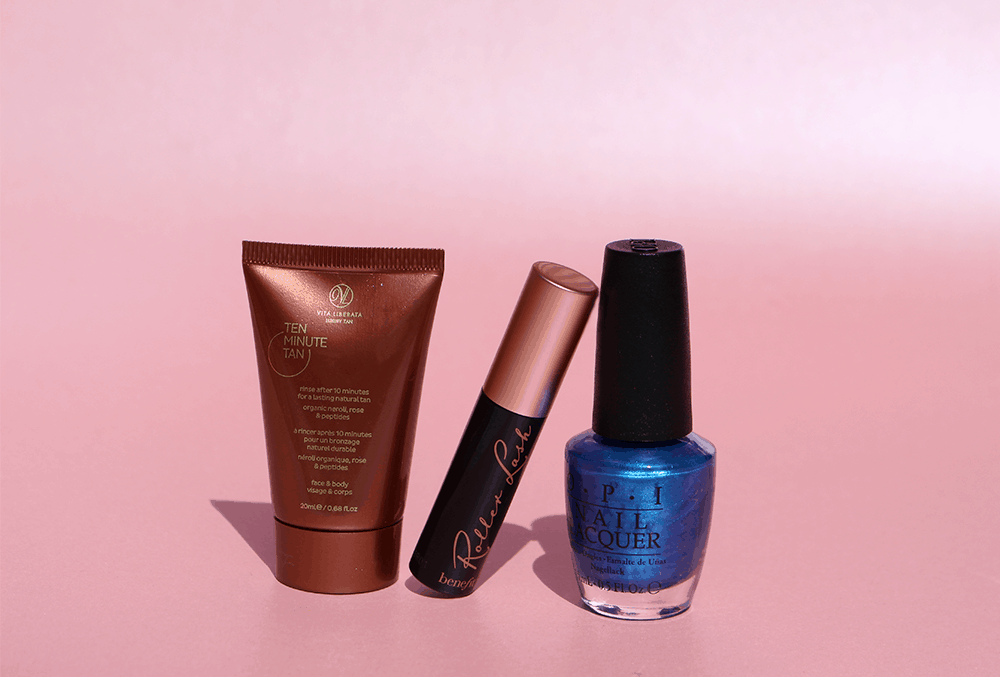 1 x Vita Liberata 10 Minute Tan (20ml) – this self-tan lotion can be washed off after just 10 minutes, and develops into an oudour-free and transfer-resistant natural, golden tan within four to six hours. Infused with rosehip and neroli extracts
1 x Benefit Roller Lash (3g) – with a flexible, curled wand, this innovative water-resistant formula is designed to curl and lengthen the look of your lashes. Contains provitamin B5 and serin
1 x OPI Fiji Collection Nail Polish (15ml) – from the new spring/summer 17 Fiji collection, you'll receive one of the following: Getting Nadi On My Honeymoon (lilac-toned pastel pink), Polly Want a Lacquer? (lavender), I Can Never Hut Up (grey holographic shimmer), Suzi Without a Paddle (pastel blue), Two-timing the Zones (vibrant candy pink), Living On the Bula-vard! (coral red), Do You Sea What I Sea? (shimmering royal blue), or Is that a Spear in Your Pocket (teal)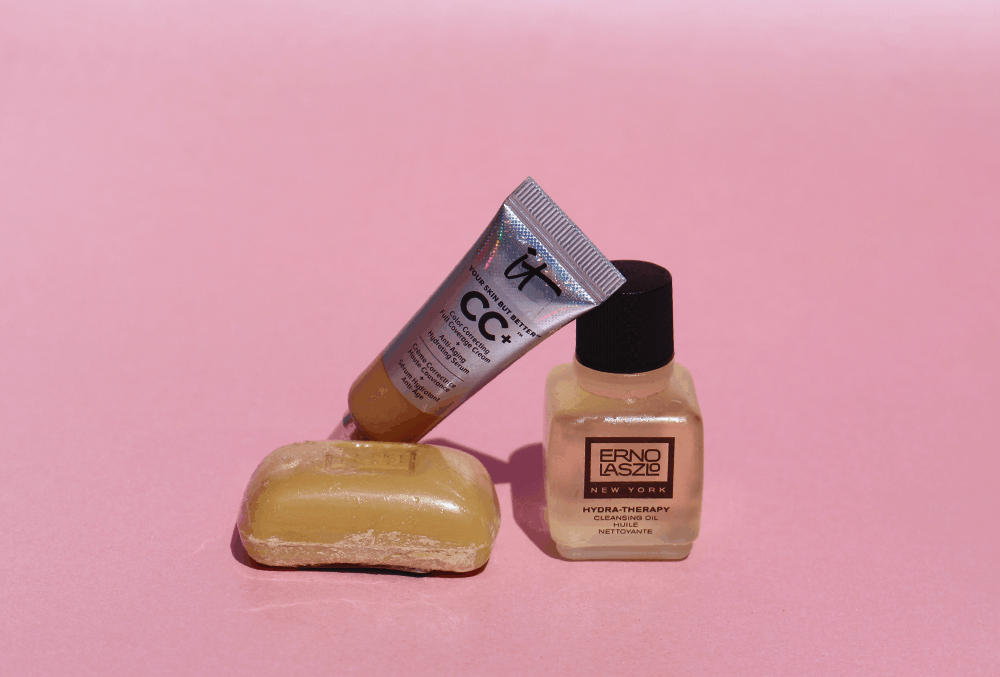 1 x Erno Laszlo Cleansing Oil and Cleansing Bar (15ml and 17g) – a luxurious, premium double-cleanse regime designed to dislodge dirt, make-up and impurities to leave your skin feeling hydrated and soft, and looking refreshed and glowing. You'll receive one of the following: Firm: plumps and firms the look of your complexion; or Hydrate: helps to restore moisture to your skin
1 x It Cosmetics Your Skin But Better CC Cream (4ml) in medium – a pigmented cream formula with a gorgeous formulation and texture. Enriched with hydrolysed collagen, peptides, niacin, hyaluronic acid and vitamins A, B, C and E
The TILI beauty box by QVC are available priced at £20 from www.qvcuk.com and are delivered to UK mainland only.
Giveaway
To say thank you to my readers we're giving away one of these very boxes and all these goodies!! To enter is easy, click the link below and follow the instructions. Please read the terms and conditions.[PLEASE READ: Please don't click to say you've left a blog post comment if you haven't. It's a mandatory part of entering. Anyone who doesn't follow the full rules will be disqualified unfortunately]
Thank you to QVCUK for partnering with us and sponsoring this post.