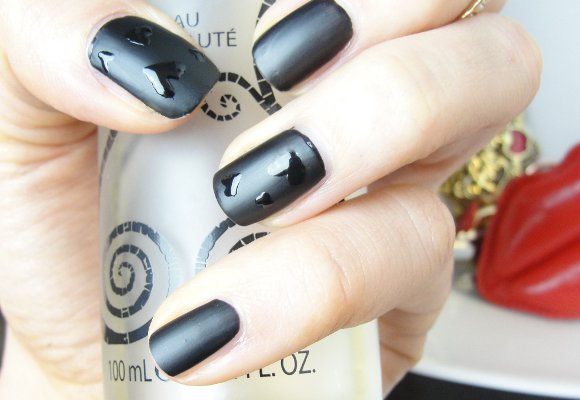 The Vampy Valentine Nails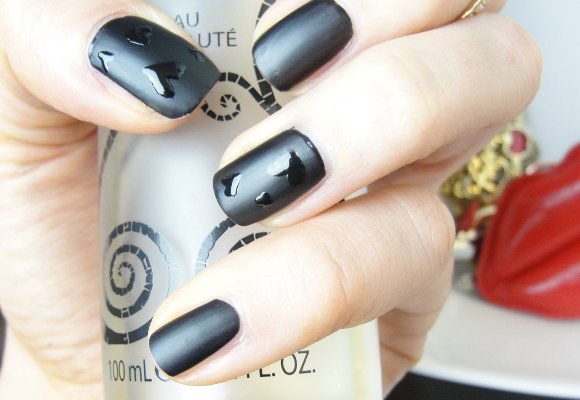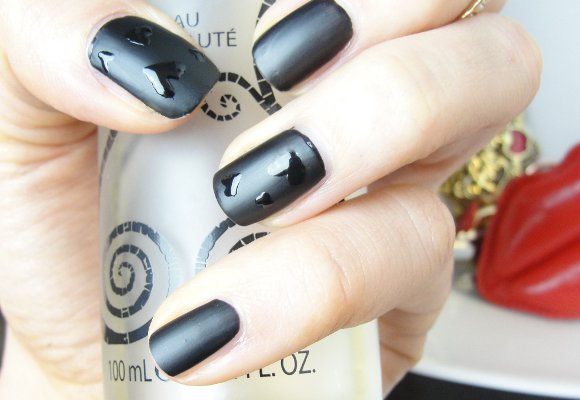 Valentines doesn't always have to be all pink and sweetness, it can be injected with attitude and given some edge. I wanted hearts without being traditional so broke out the black, removed the shine and added glossy icons synonymous with valentines. It's effective and what's more easy!  it took seconds to add the detail, the longest part was waiting for the layers to dry. Anyone else really impatient like me?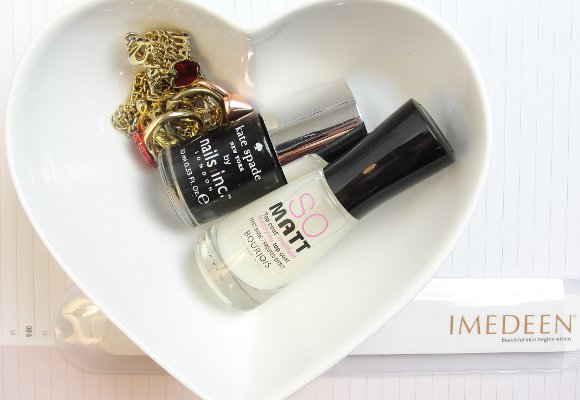 Step by step
1-Base coat
2-Black nail polish (Nails Inc Black Taxi)
3-Mattifying topcoat (Bourjois so matt)
4-Add hearts using a nail art brush and black nail polish
5-Voila!