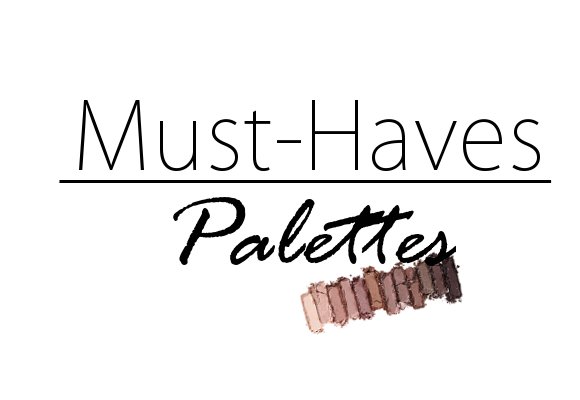 The Palette List
This palette really does have it all for creating perfect peepers. Not only do you have 10 beautiful eyeshadows with the most pigmented softest formula but you also get tweezers, a waterproof eyeliner, a brush and brow pencil! Plus it's slimline.
The beauty with is is that you can create a basic to dramatic look as the colours can be mixed and matched to suit any occasion.
Available – Cult Beauty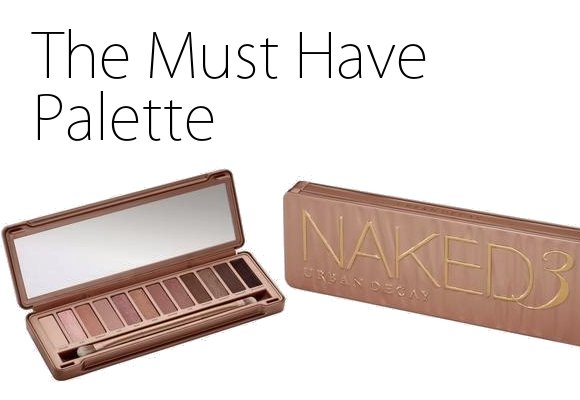 Next is the cult palette, the one everyone wants – Naked 3. This is the perfect palette and is definitely on my list. The mix of textures is what makes this a clever choice, again it's packed with colours that can create a variety of looks whether you like the natural look for full blown smoky. Whether you prefer mattes or like a pearlised finish this (que Beyonce) caters to you.
Available – Urban Decay UK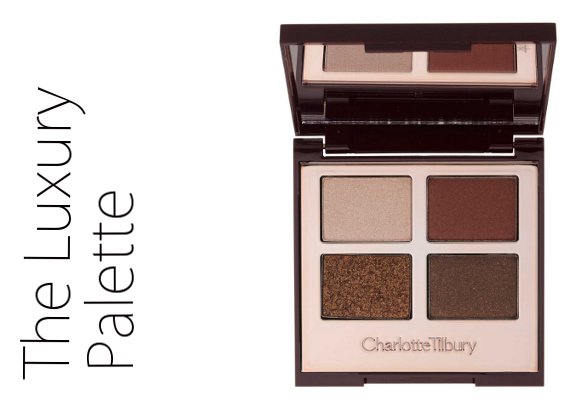 Next is the premium palette, the sexy, the sophisticated, the luxury. This is Charlotte Tilbury's new collection and if I could buy it all I would. It has that Tom Ford chic about it, the finish and colour selection is to die for. She's really thought about every detail with her range and I love her for it.
What's great is she has created looks for each of her collections providing tips and videos so you can step out feeling like you've had a one on one with one of the Worlds greatest makeup artists.
Available – www.charlottetilbury.com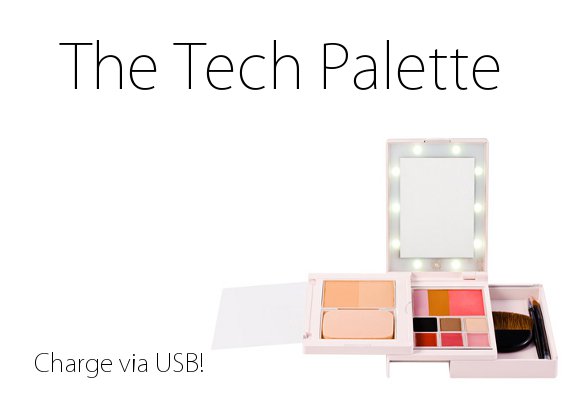 The palette is for those on the go, those who feel less is more and who have the least amount of space available to store makeup. This will please the tech lovers who love quirky items and like to customise their personals. This is the Glam -it palette, created by model and actress Jennifer Cheng.
This not only holds everything you need to create a makeup look it's skincare infused too. Packed with active ingredients like Hyaluronic acid and Matrixyl to plump skin and stimulate collagen, antioxidant – rich moisturisers such as Argan oil and Mango Butter, Licorice Extract to brighten the skin and Instaplump and MAXI-LIP to plump lips.  Did I mention the lights? they can be charged using the USB, very cool!!
Available – Glam-it.com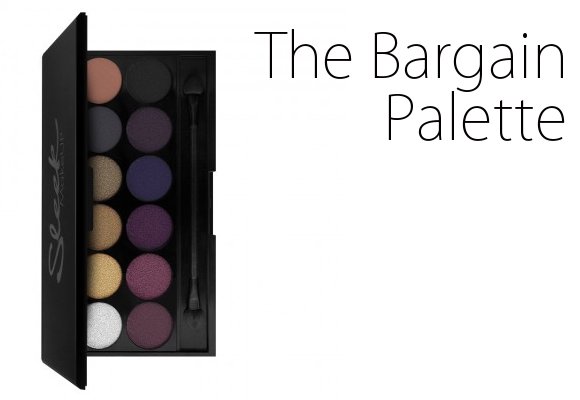 Sleek makeup make the best palettes for uner £10. It's a great buy for so many reasons, I've seen professional makeup artists reach for these and as the colours range from acid brights to moody blues you can use them for so many occasions, work, evening, use the shimmers for parties or the colourful ones for Halloween and fancy dress.
The price doesn't impact on the quality of these as they're packed with pigment and super soft. I believe there's 15 to collect including a primer palette which can be used to give colours even more punch. Only use a little as they do tend to fall so remember to tap off excess or you'll have the dreaded smudgy eye!
Available – Sleek online or Superdrug