The Look: By Caroline Barnes
Maxfactor UK ambassador and make-up artist Caroline Barnes exclusively created the official make-up for volunteers, medal bearers and escorts to be proudly worn during the London 2012 Olympics & Paralympic ceremonies.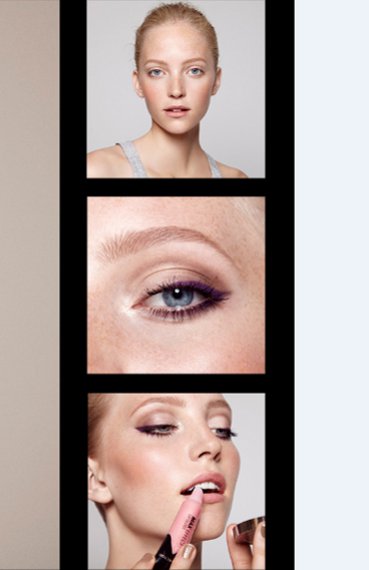 How-to
FACE
Create a flawless base by evenly applying Lasting Performance Foundation with your fingers. If you need additional coverage, top up with Miracle Touch Foundation or the Masterpiece Concealer in the places that need it most e.g. under the eyes.
For definition add Miracle Touch Creamy Blush across your cheekbones towards your hairline, using your middle finger.
EYES
Use the Eyebrow Pencil to add definition to your brow. Then apply Max Colour Effect Trio Eye-shadow in Coco Crazy
– sweep the pale shade across the eyelid, then place the darkest tone in the socket and underneath the lower lashes to make eyes bigger. Apply the Masterpiece Colour Precision Eyeshadow to the inner corner of the eye
to add a beautiful light and brightness to the eye. Use the Liquid Effect Pencil in Violet Voltage on the outer corners of the top and bottom lashes; blend outwards with the rubber end to create a feline shape to your eyes. Finish the look by coating the lashes with two coats of False Lash Effect Gold mascara
LIPS & NAILS
Complete the look with the Max Colour Effect Lip Gloss in Romantic and MaxColour Effect Mini Nail Polish in Ivory

I love Carolines choice of gold and purple, it's subtle enough to add definition without looking heavy and suits the flawless base beautifully.
The Finished Look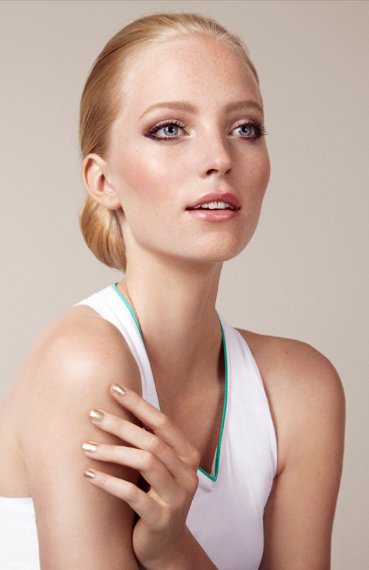 What do you think of the look?