DKNY, the iconic New York inspired fashion label, launched the first ever Million Dollar fragrance bottle, making it the most regal apple yet to join the DKNY Fragrance franchise.
DKNY Fragrances partnered with celebrity jeweller, Martin Katz, who used the new DKNY Golden Delicious Eau de Parfum as inspiration behind this unique, one-of-a-kind design.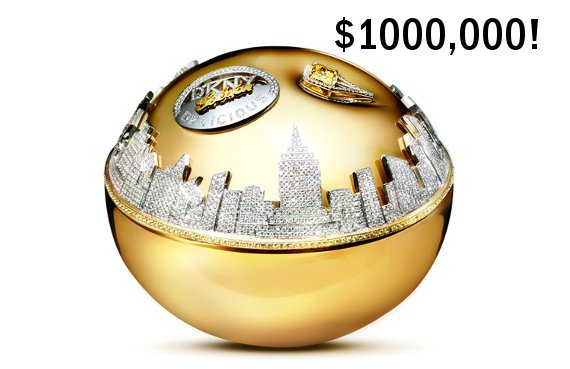 Yes this magnificant bottle really is worth $1000,000, Kratz handpicked stones from arund the World to create this beautiful bottle highlighting the NYC skyline.
The Million Dollar bottle is comprised of 18K yellow gold with a rock crystal base.It is adorned with over 2000 stones sourced from all over the world including emeralds from Columbia, rubies and sapphires from Asia and precious stones from Brazil. Each stone was hand placed on the bottle which took nearly 1500 hours to make.
The Million Dollar DKNY bottle is on a world tour and will be exclusively available to view in travel retailing from 9th to 15th October at Dubai International Airport Terminal 3.