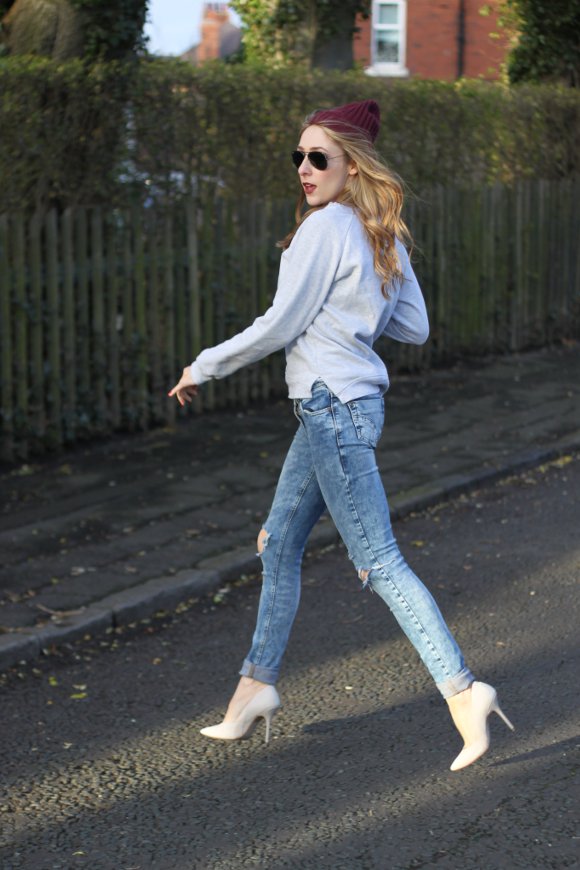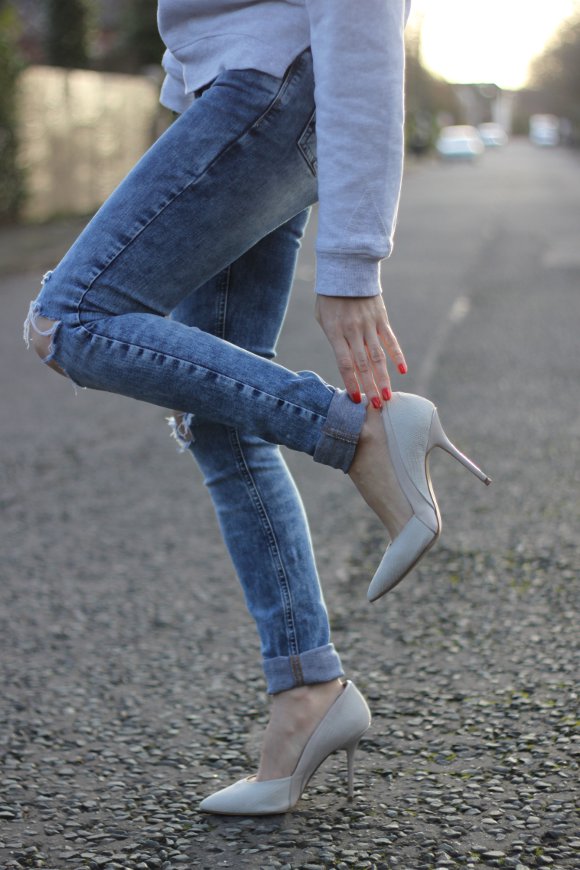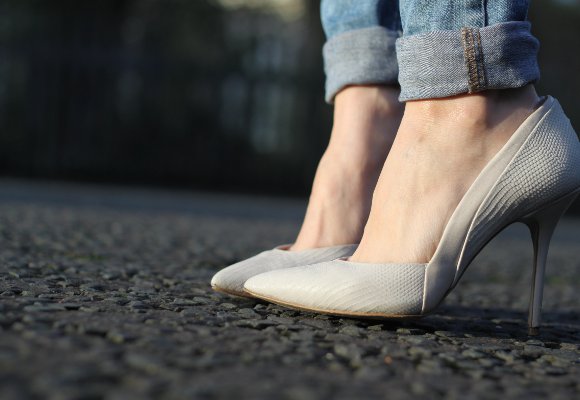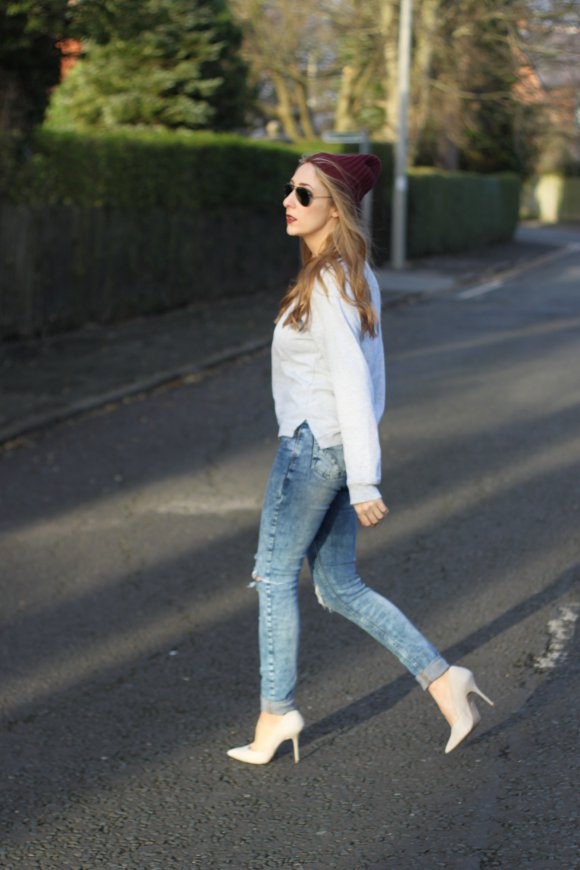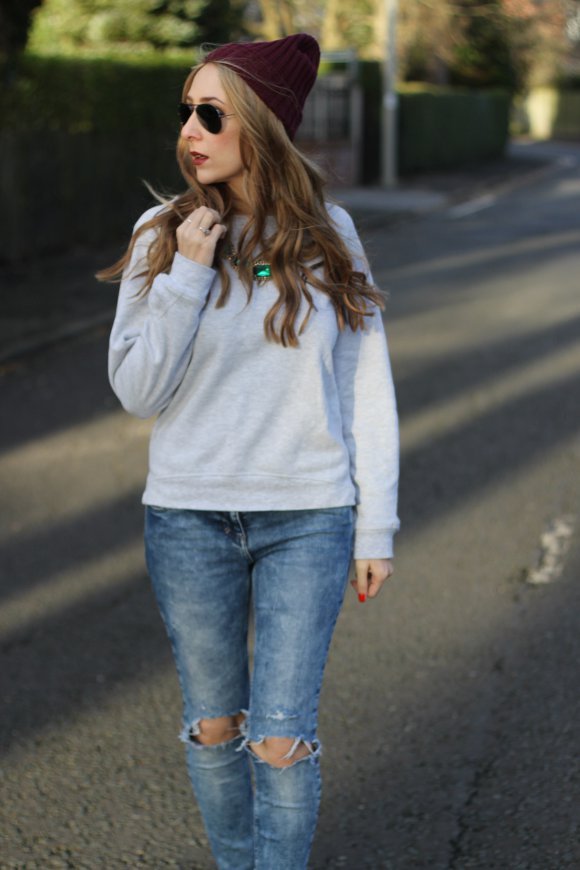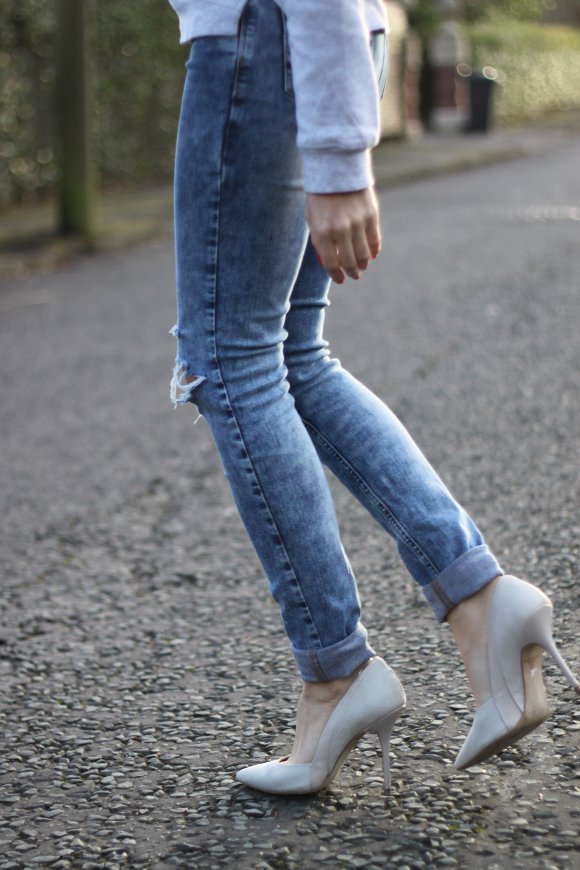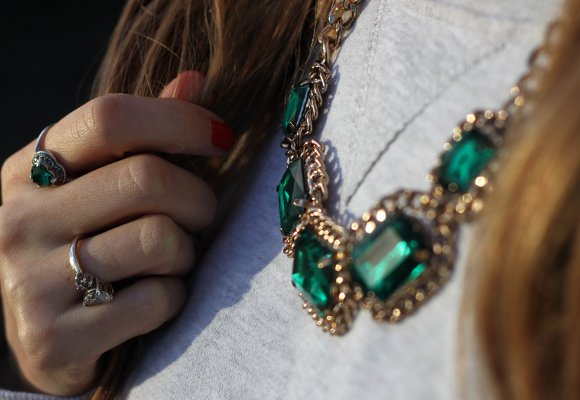 How's everyone doing and are you on track with your resolutions? My chill out one is a fail right now but I'm working on it! in fact if we were literal on this I'd be on the money because it is frigging cold so I was pretty chilled shooting this…
I actually don't mind cold days as long as there is sun and no rain, it feels crisp but the low glow from the sun fills me with warmth. The grey skies are definitely a dampener on the soul.
I love the hybrid of looks that plus or minus one item can create a brand new look, I took the grater and some pretty blunt scissors by the looks of things and destroyed a perfectly good pair of jeans, all in the name of fashion. I can not seem to find a pair of ripped denim that fit me properly on the leg and waist, so I took to these oldies but goodies and went to town on them. To compensate for the over zealous jean styling I opted for a marl grey cotton jumper and a emerald green necklace, think Joan Collins meets Cara Delevigne. Bit wacko but what the heck.
Hope you all have a lovely weekend and come back tomorrow for a chilled Sunday perusal
Hat – Primark
Jumper – Primark
Jeans – River Island
Heels – River Island
Necklace – NewLook
Shop the look