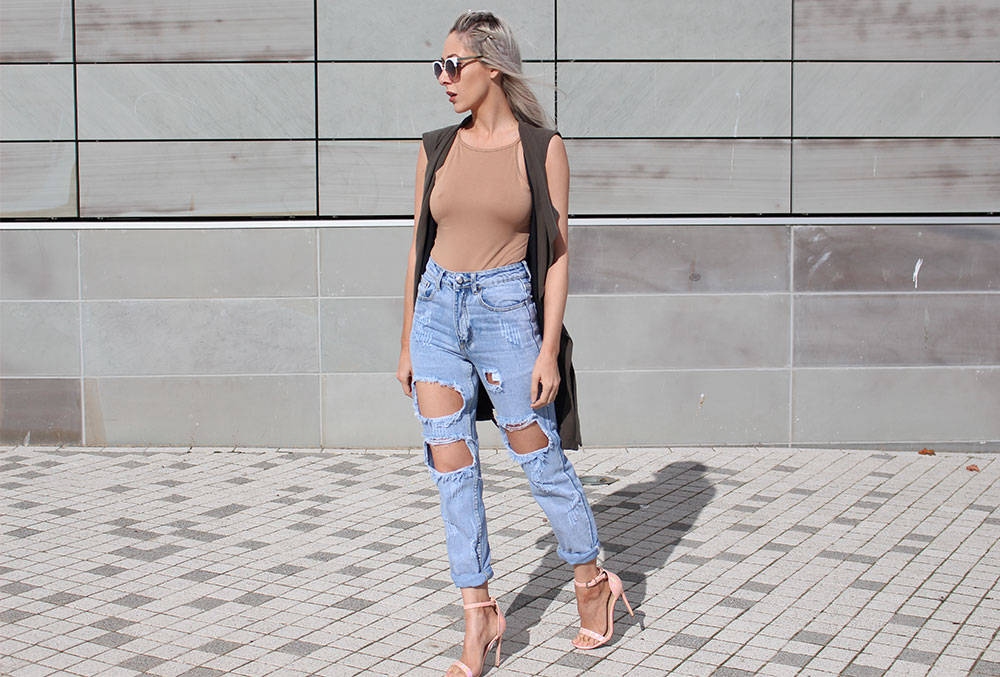 The Forgotten Jeans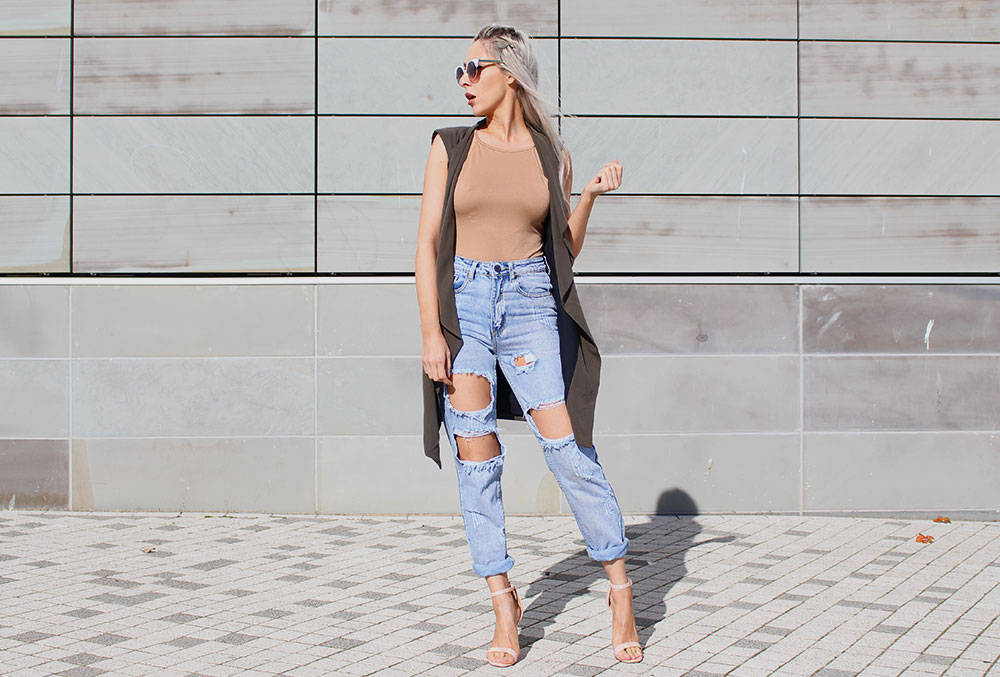 It's not often I purchase something, be it clothing, makeup, food, and forget about it. Especially food. However moving my temporary wardrobe situation into something more permanent forced me to stumble upon my distressed denim with the tags still intact!
I bought these months back when the chilly breezes had settled of the Summer and the ventilation was welcoming, now, erm, not so much but they do feel incredibly comfortable.
The relaxed boyfriend style and 80s high waist is what makes these most appealing, they're not overly loose which I sometimes find from boyfriend jeans. That and zero nappy butt syndrome. *insert beams of light and a heavenly choir sound*
Taking a step up from the casual nature of this garment I paired with heels and a bodysuit from Misguided and added layering with a ZARA khaki waistcoat.
If you want to go to the opposite end of the scale you could of course go with white sneakers and a cable knit sweater. Oh, the very thought warms my soul. Where's them autumnal candles at?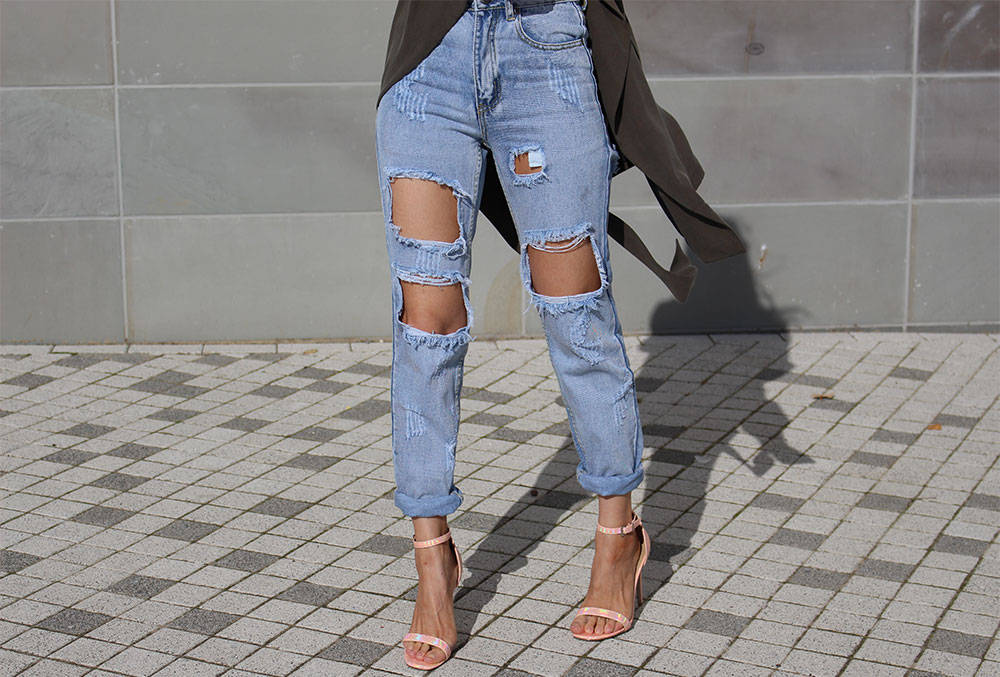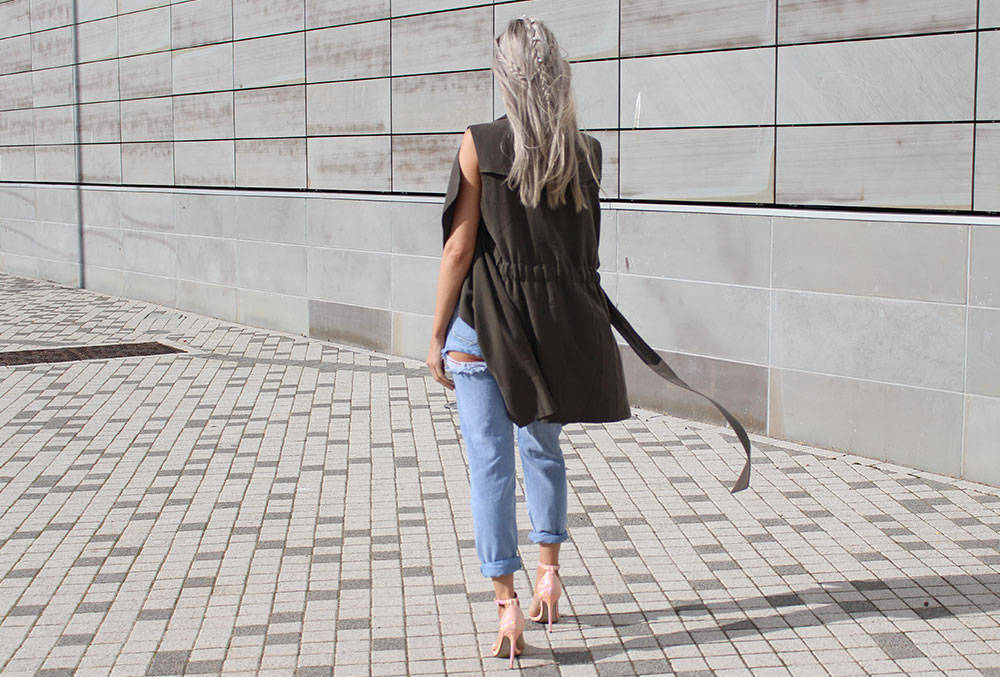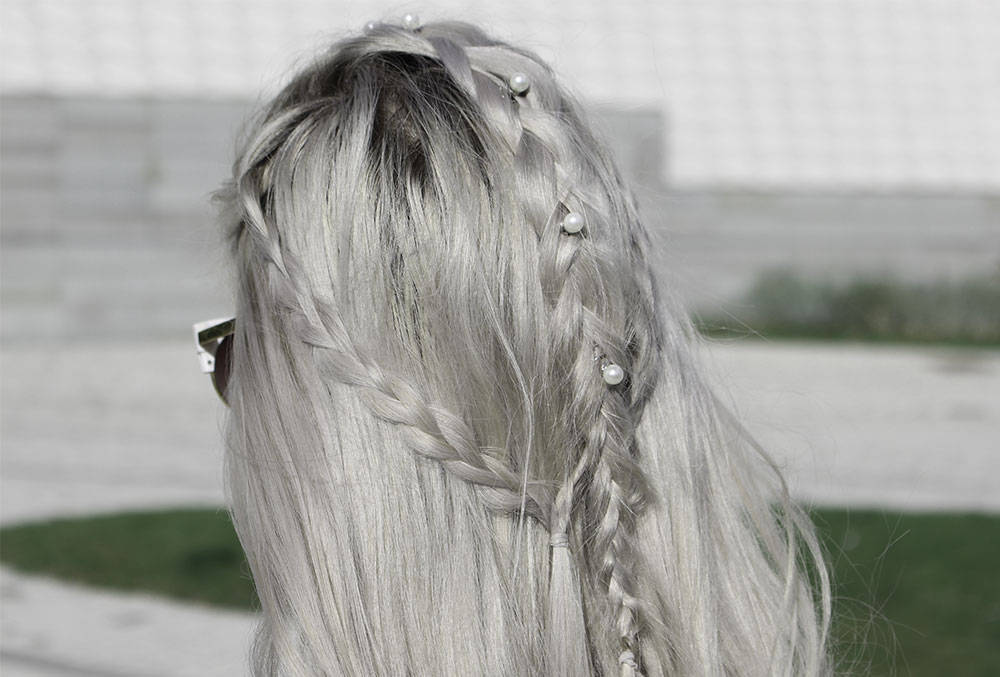 Jeans – Boohoo | Bodysuit – Missguided | Heels – Missguided | Waistcoat – Zara