The Fash Guide – A Summer Holiday Outfit Under £100
TK Maxx sent me the challenge to find a Summer holiday outfit under £100*. Sounds easy but is it? Clothes, shoes and accessories. Is it possible?
Watch the video below to see my picks for a Summer Capsule Wardrobe for taking the basics on holiday to help you mix and match with other items you may already have. It's a running joke that women always over pack for a get-away so save your back and bank from the heavy suitcase and charges! #Summer4keeps
The Capsule
On trend monochrome Bikini
Faux leather shorts – Mix with a t shirts or print top for dinner
White shirt – Classic wardrobe piece, use as a chic cover up on the beach or wear with a sequin skirt for a night out
Large handbag – Great for the beach essentials or taking the look from day to evening
Small prices Big style!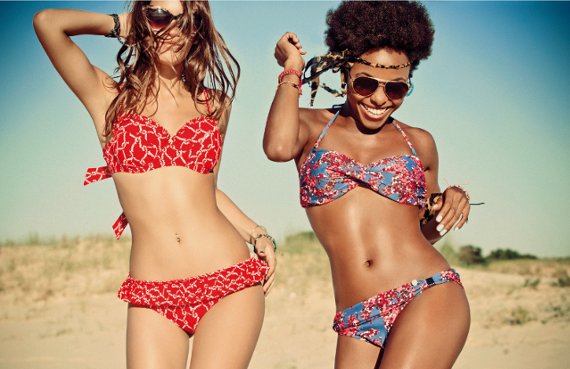 I went to the brand new TK Maxx store in Newcastle which is one of a number of stores across the country having a re-furb and there's additional stores opening in the Summer, the trick is to go early in the morning and have the shop to yourself and I'm certain you will find a bargain. I could have bought at least 5 bags but thought sensibly and only purchased some trousers and a pair of cream loafers (which are AMAZE!) to go with the rest of the capsule that I picked up for the challenge. I love seeing the RRP prices of the brands and the TK Maxx price. No joke that with 2 items alone I saved £105 compared to the RRP.
Having this capsule mentality when you shop helps you get the necessary items and stops you from splurging on that impulse buy that looks so pretty but goes with nothing in your wardrobe, we've all been there! Write a list of what you need and make conscious decisions based on what you already own. That way you can pack fewer items and spend less so the extra cash can be used in Duty Free. Perfect