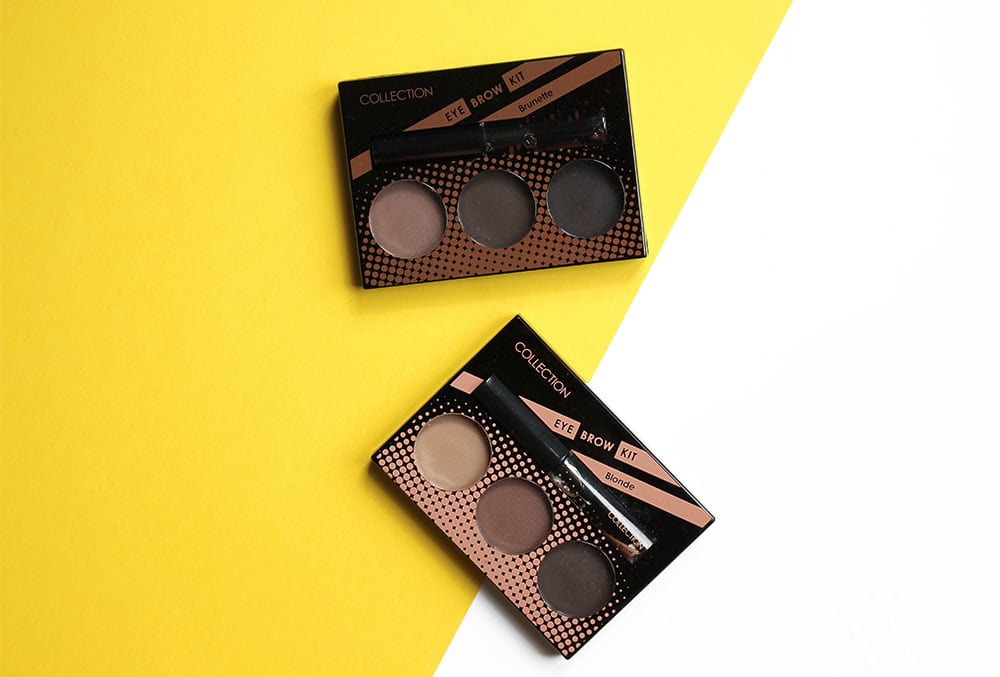 The Bargain Brow Kit: Collection Work The Colour Brow
If you've ran out of your beloved brow kit or need an inexpensive all-in-one to travel with you need to check these handy little kits out from Collection.
Containing everything you need to create groomed and defined brows you have a choice of 3 powders, a small angled brush and clear gel. These palettes are compact and worth every penny, all 299 of them, putting it at one of the cheapest eyebrow kits on the market!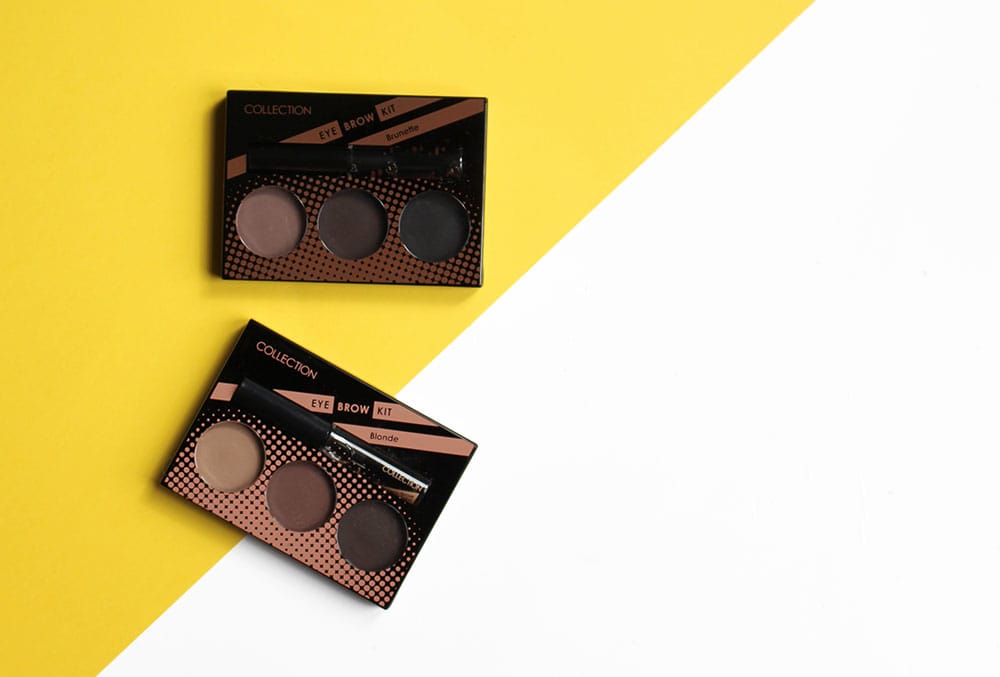 There's blonde and brunette so you can customise the perfect eyebrow shade, the cool earthy tones in the brunette palette create very natural looking brows so I'd highly recommend it. You can see the result in my latest everyday makeup tutorial where I use this!