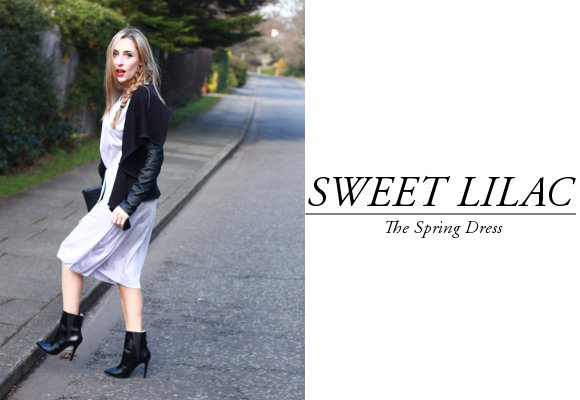 Sweet Lilac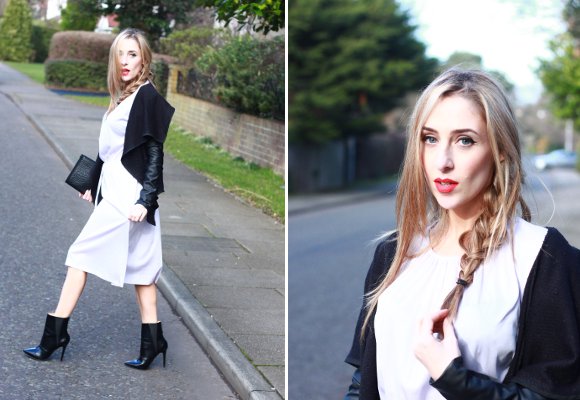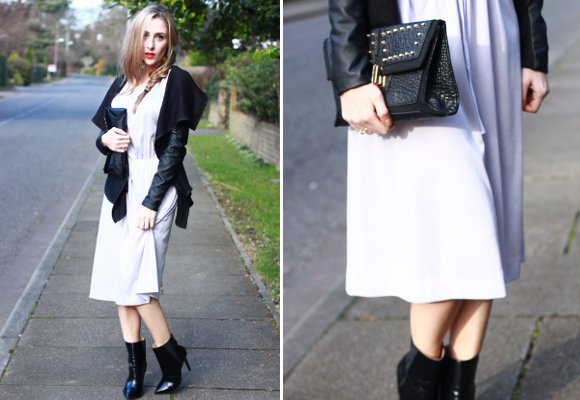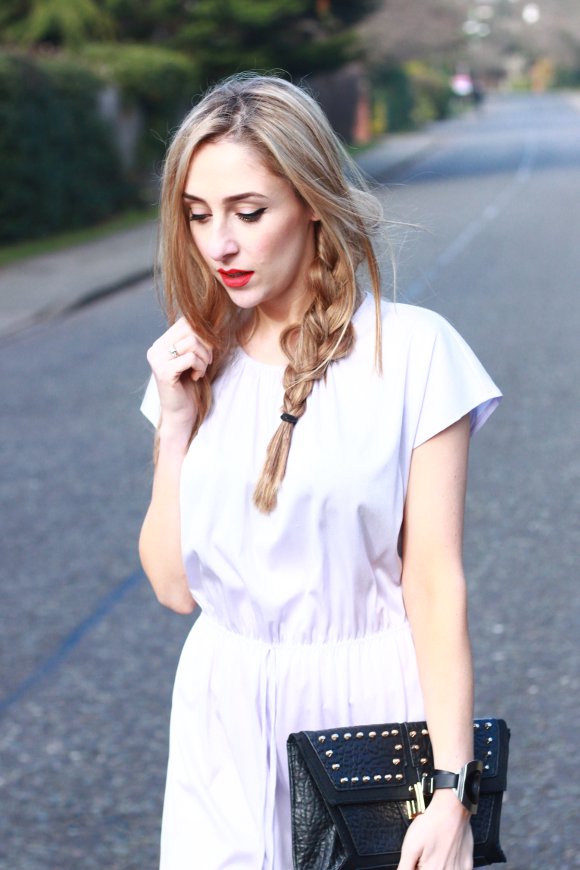 Jacket – River Island | Dress – Vintage | Boots – Zara | Clutch – River Island | Watch – Calvin Klein
I love blogging, this huge passion I have for it brings perfection and the truth is with blogging not everything is always perfect as it is ultimately an extension of yourself. Some days you plan certain posts or pictures and some thing comes up and changes your plans. In a way I love that kind of spontaneity but in other ways it drives me a little mad. My notebooks have notebooks and lists contain lists and I sometimes envy the carefree  bloggers as I get so anal to make things "perfect"
What I have realised is that if you believe in yourself and your work enough people will love and believe in it too. I like to think I'm a positive person and always try lift people with words of encouragement or powerful go-getting quotes.However for some reason have always doubted or picked faults with myself or own work, is it because I'm an Aries? is it because I'm scared or failing so keep trying to improve? I'm not sure. What I do know is I must have some self belief or plain strong will as I have never given up, from the time someone I worked for said "If you EVER make it that is" or the person I had been very good friends with taking the piss out of my YouTube to another friend.
The important thing about blogging is being comfortable about putting yourself out there, you have to be a little prepared for some moron throwing in their 2p worth. They will focus on the most personal things but usually out of those comments you have 20 people saying the kindest things so focus on those. I've made many mistakes and listened to far too many people and I regret that I didn't listen to myself enough. When I started on YouTube I started to gather an ok amount of subscribers at the time and was coming up with the likes of Tanya and Pixiwoo and stupidly got involved with a company who basically told me to change so many things ,which at the time I thought was for my best interest but it in fact made things worse and I fell behind and got down and lost, about my channel, blog, everything. I started BeautySauce and after about9 months of blogging they took that off me, lesson here being always buy your own domain name – which I did thankfully and arrange your own hosting.Because I hadn't they re-directed all my traffic to them and I was left with no blog, just imagine my distress!
I told Rich I was giving up, crying for days then had a word with myself and started building BeautySauce to what it is today, I built this blog all by myself with no help other than amazing hosting service. I have had sleepless nights, tears but more importantly joy to know I did this and it's almost a fuck you to all those who tried to bring me down.
It's took a while to get back to a happy stage with everything, even on YouTube people were saying I looked sad, which really hurt as I never talk about my emotions. The end of last year things changed and I feel so happy on YouTube and my blog, I've still made mistakes for instance I've started carlymusleh.com in January as I thought my fashion posts were hidden with too many beauty posts however I'm unhappy with how the pictures look on there and sometimes I have trouble uploading them. I'm annoyed as I seem like an indecisive twat but, as I said what feel like 38499 paragraphs ago I keep trying to improve.
I want you all to believe in yourselves, never stop trying or improving, ask your readers for input, engage on twitter and instagram and even though it's amazing when brands or people come in don't let them persuade you to change too much unless you really feel it's for your best interest or you could lose everything. I really do love my followers and readers, some of you I speak to more than friends and some bloggers have become really close friends which I am thankful for so for all the spite you receive remember the love.
xxxxxx