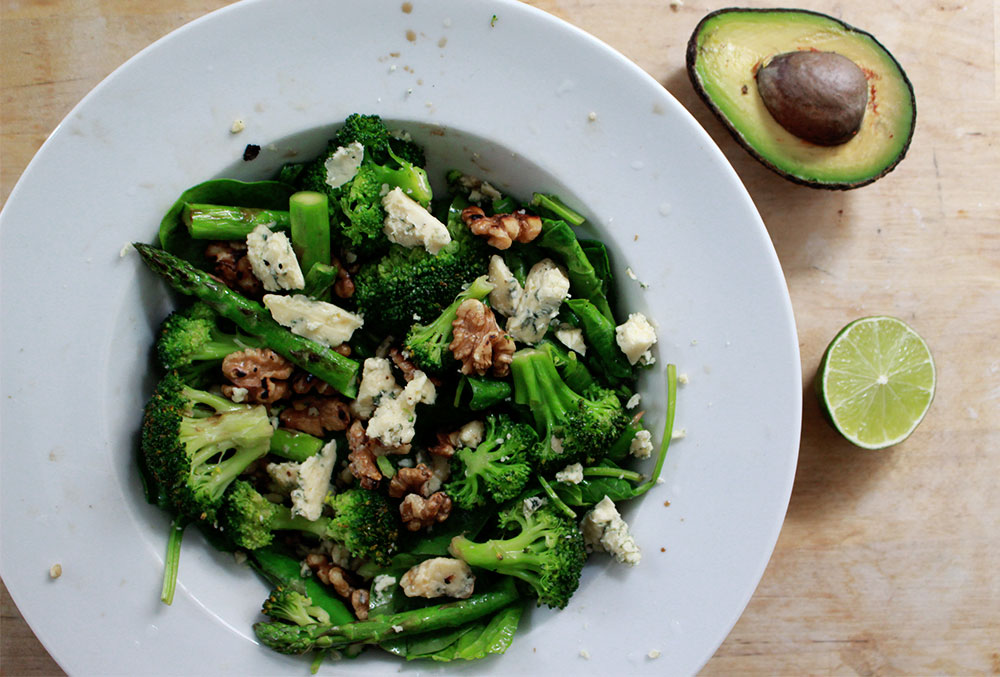 Super Green Salad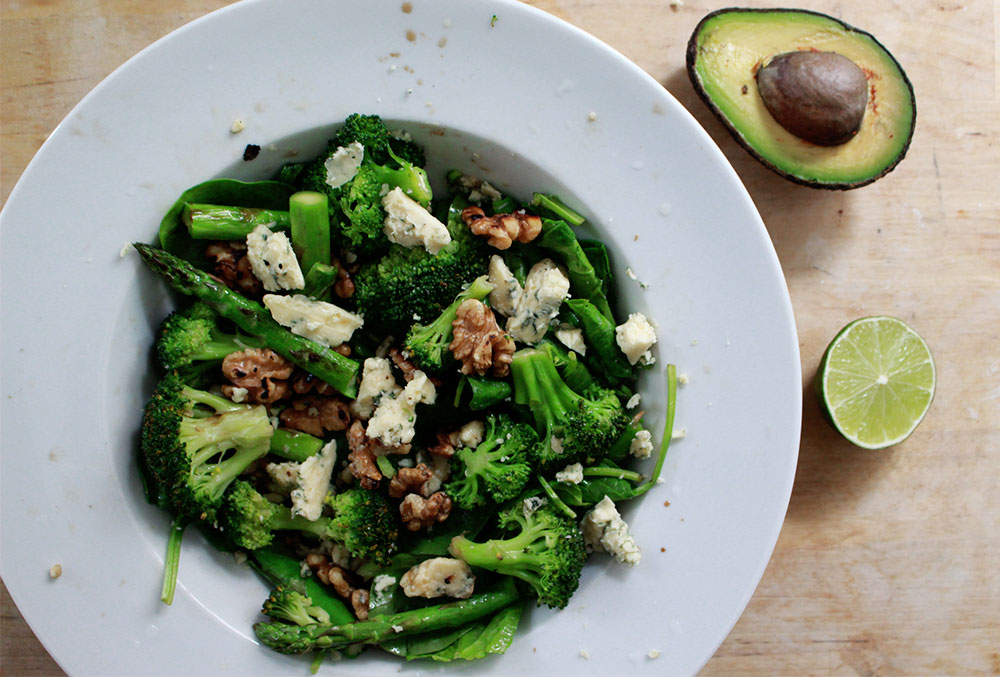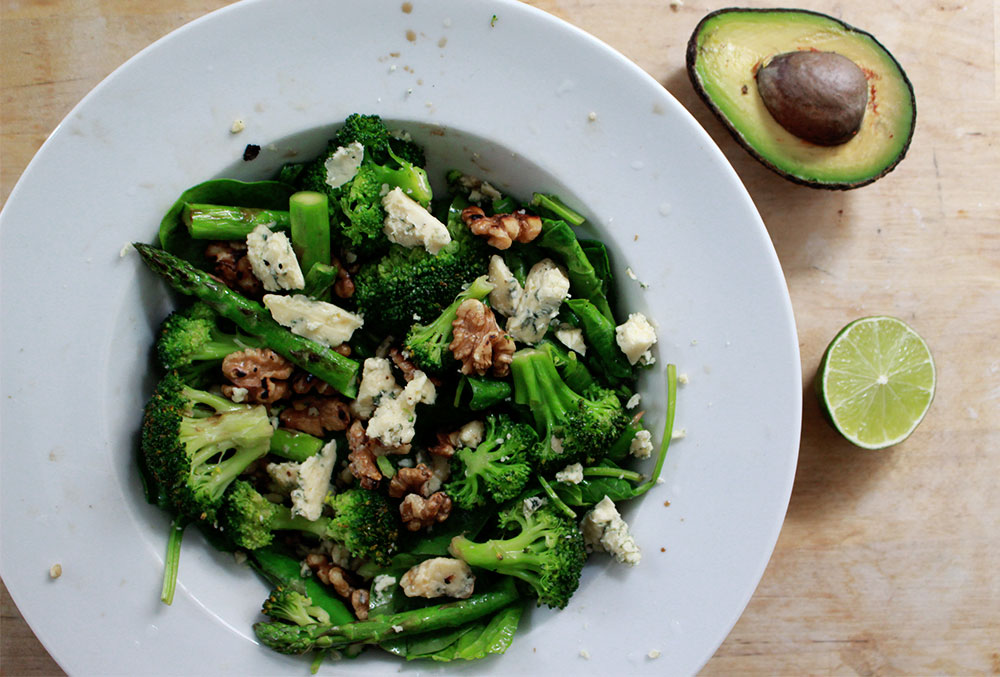 As a kid the words "eat your greens" felt like a punishment, being an 80s child I didn't have a great deal of knowledge regarding the benefits of food, I just ate what I was told was good.
Now that information is readily available, people are far more savvy when it comes to meals than previous decades. There's inspiration all around us with social media providing enough foodspiration to last a life time.
As I don't eat meat I have to think of meals that not only pack a punch taste wise but also provide the protein and nutrients my body needs. I made this seriously healthy and I must say filling salad, quickly and with few ingredients.
The ingredients and the benefits
Spinach – rich in iron, an important factor for those who don't eat meat. It also contains lots of vitamins and minerals.
Broccoli – good source of vitamin c and anti-oxidants
Asparagus – very good source of fibre and vitamins A, C, E and K
Walnuts – Vitamin E and amino acids
Blue Cheese – known to contain retinol and vitamins A and D
Fibre is important in maintaining a healthy bowel and regulating sugar levels in the body. Vitamin C is important for skin health and increases Iron absorption which is why it's a great paring with the spinach. Vitamin E is important for healthy cells and is known to be an antioxidant as is retinol.
How to prepare
Steam the broccoli for around 4-5 minutes depending on how firm you like it, I like mine almost raw.
Whilst the broccoli is steaming, sear the asparagus and sprinkle a little sea salt on top, pan fry for just a couple of minutes maximum each side, it should retain a crunch.
Remove the broccoli and asparagus and allow to cool
Wash the spinach and place in a dish
Toast some walnuts in a dry pan, I don't use oil as nuts naturally produce a little oil and I don't want them greasy.
Place the broccoli and asparagus on top of the spinach and sprinkle the walnuts
Finish by crumbling some blue cheese over the top.
Additional – if you want a little tang, mix some balsamic vinegar and oil and drizzle over the top as a sharp contrast to the cheese.