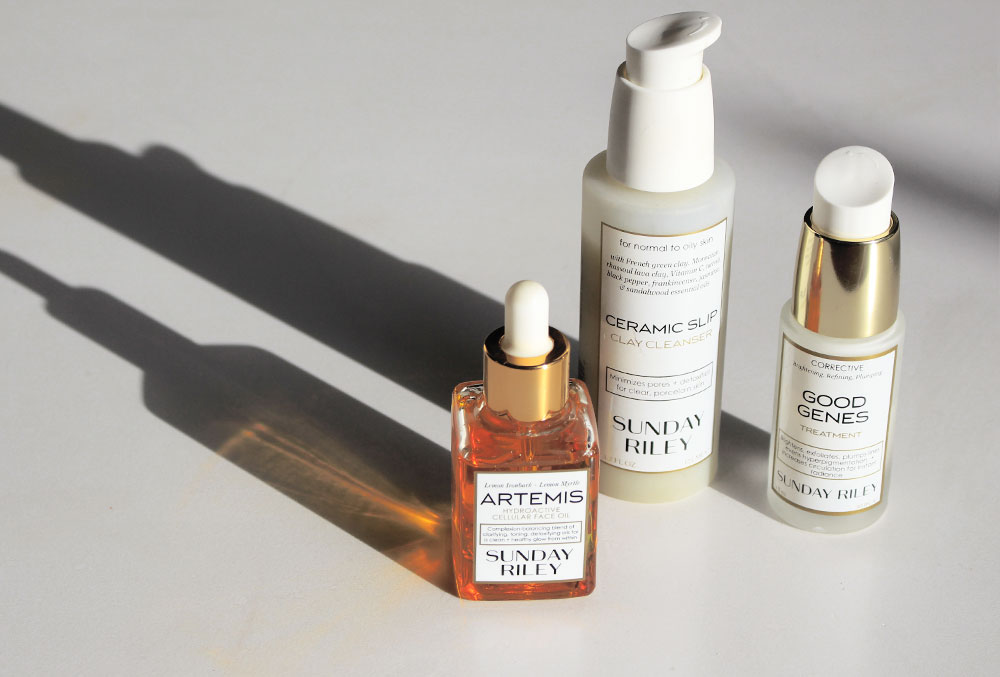 Sunday Riley : Good Genes, Ceramic Slip & Artemis Review
This post is long over due, I 've had these products since last October so I can assure you they've had a thorough test. I'm going to look at each one, the benefits, ingredients and my findings.
Sunday Riley Good Genes
Probably the most talked about product in the range, at £85 it sits on the pricer side of skincare and is on par with treatments so is it worth the price tag?
What they say…
"Brightens, exfoliates, plumps lines, evens hyper pigmentation, and increases circulation for instant radiance"
Categorised as a AHA, the Lacic acid works on the appearance of the skin by providing gentle exfoliation which removes dead skin cells evenly which reveals healthier looking, smooth skin.
I didn't enjoy the first couple of uses of this, my skin felt a little irritated and I couldn't see any results. I stopped using it and once my skin had calmed down I began using it once more, this time with no irritation and a noticeable difference.In the morning skin looks smooth and glows, make up application is more flawless however if you have a slight cut or open blemish this will sting for a few seconds.
Only a small amount is needed, trust me, at this price you wouldn't want to use a lot anyway. 1 or 2 pumps is fine, I usually use mine after cleansing on an evening and leave it to do its thing overnight.
Advantages
Cruelty Free, Paraben Free, Fragrance Free, Vegan
Exfoliates
Leaves skin smooth and radiant
Disadvantages
Contains alcohol and some ingredients that may cause irritation so I wouldn't advise for a very sensitive skintype. It also contains Lactic Acid, a given, since it's in the title, but if you have a known allergy of this you would have already avoided.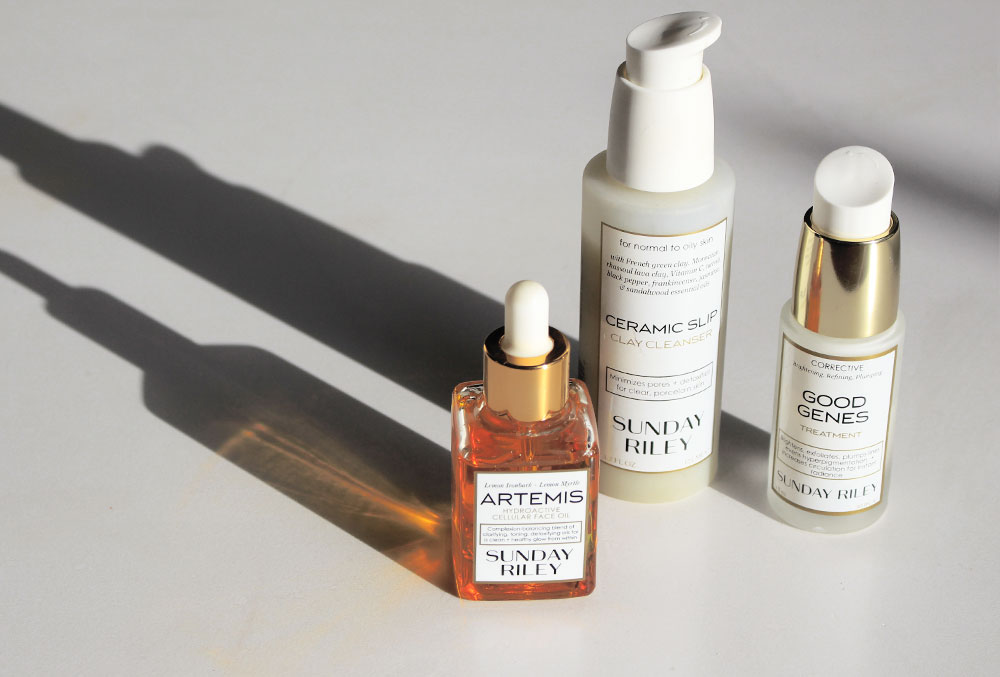 Ceramic Slip Cleanser
As the name suggests this was created to make skin look ceramic smooth, this cleanser is designed for Normal to Comination skin to work on a pixel perfect complexion.
What they Say…
"Foaming clay cleanser tightens pores and brightens skin for ceramic smooth complexion."
Categorised as a foaming cleanser, the Refine French Clay works on absorbing excess oil which can clog pores and make them look enlarged.
I have normal skin/ dry that is prone to blemishes so overall it's what i call a pain in the ass skin type. Because of this my skin didn't agree with the cleanser sadly, and the clay ingredient left my skin feeling tight. It claims to minimise pores and reduce the appearance of wrinkles and discolouration while stimulating collagen growth and brightening the complexion. Looking at the ingredients I don't know if all these claims are true, my skin does welcome essential oils but some people find these oils irritate the skin. The scent is incredibly relaxing and not a lot of product is needed which is a bonus. If you have an oily skin type that doesn't react to many ingredients you may well like this.
Advantages
Not tested on animals, a small amount goes a long way and the French and Moroccan clays work on absorbing excess oils.
Disadvantages
The essential oils can irritate some skin types and it may be a little too drying for normal skin.
Artemis Hydroactive Cellular Face Oil
The golden nectar as I like to call it, this serum balances the complexion while providing clarifying and toning benefits.
What they say…
"Complexion-balancing blend of clarifying, toning, detoxifying oils for a clean and healthy "glow from within"
Artemis come in an attractive apothecary style bottle with pipette and honey coloured oil inside. The scent upon opening is something that takes getting used to. It has an intense hops fragrance that becomes a little overpowering when trying to sleep. It feels very thick on the skin, not an issue for me as I love oils and my skin enjoys the feeling but if you prefer a serum to sink in quickly this is not for you.
Benefits
Not tested on animals
Contains flaxseed and important Omega 3 for the skin
Antioxidants from the Pomegranate
Milk thistle is known to reduce inflammation and benefit the liver when ingested but I couldn't find much research on this which helps the skin other than it contains fatty acids.
Disadvantages
Again the essential oils may cause irritations to those with sensitive skin
If you have any concerns please seek advice from a professional dermatologist.
Visit www.sundayriley.com to shop and for more information