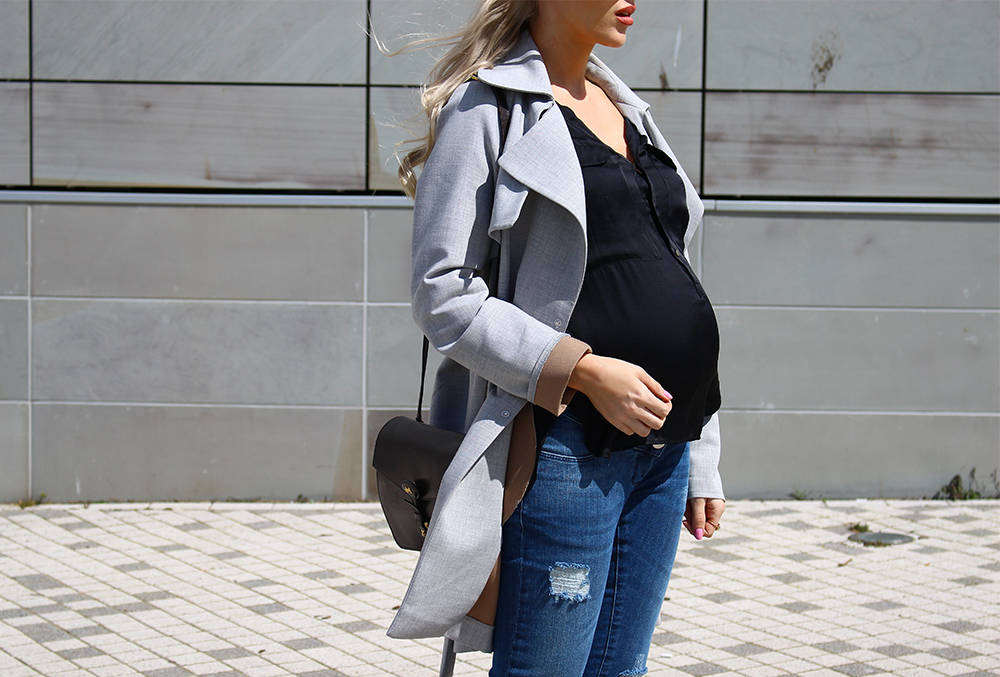 Styling The Bump: Week 27
The last couple of weeks I have grown quickly and can no longer use my hair tie method on my trusty jeans so maternity it is. Having had my first child almost 7 and a half years ago I have nothing but miserable memories of my quest into finding suitable attire to dress my bump. The maternity selection was either well made but premium or high-street and diabolical. Not every pregnant woman wants floaty "mom" dresses or extra pleats that add an extra 7 inches to your silhouette.
Thankfully there's been improvement!
My first maternity item had to be a pair of jeans as I was starting to become THAT legging woman. Which, wouldn't be so bad if I was a PT but no, I am not.
These skinny jeans have all the style of regular non-pregnant jeans but the low waist and comfortable band means I can actually fasten my button and if my shirt raises slightly you won't see that DIY hair tie holding everything together with every elasticated fibre.
A quick shoutout for my trench here, it's a Topshop number I picked up last Summer as I wanted to get my A/W wardrobe in early. At the time I wondered why I would need to use both press studs but I fully appreciate them now as the jacket has transformed into a chic maternity coat like a little sartorial butterfly. Thanks Topshop!
I'm on the search for more modern maternity brands so let me know if there's any I should try.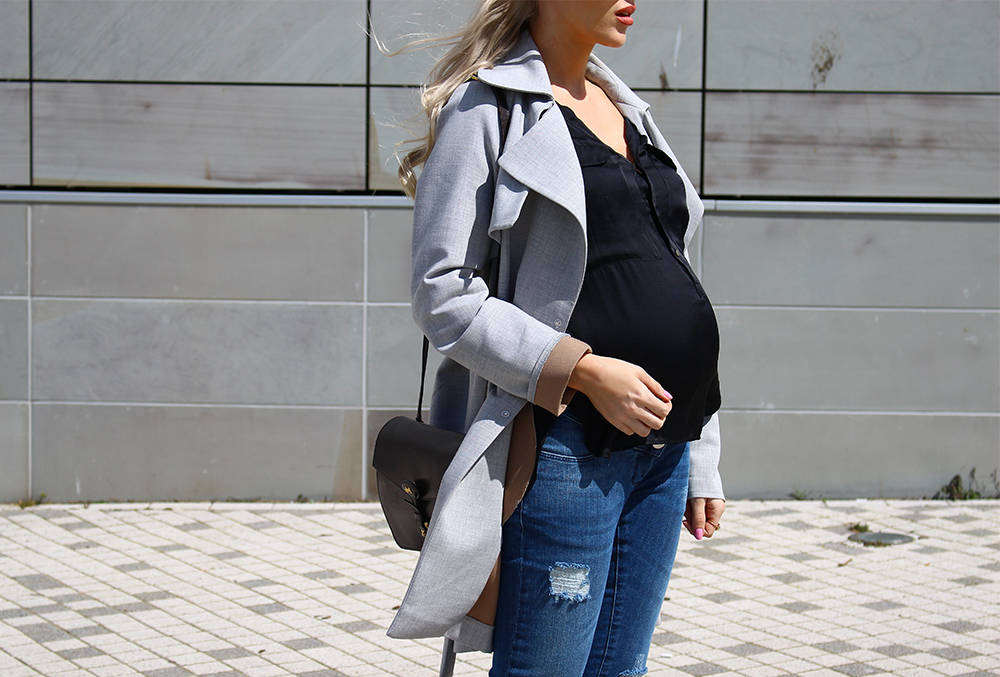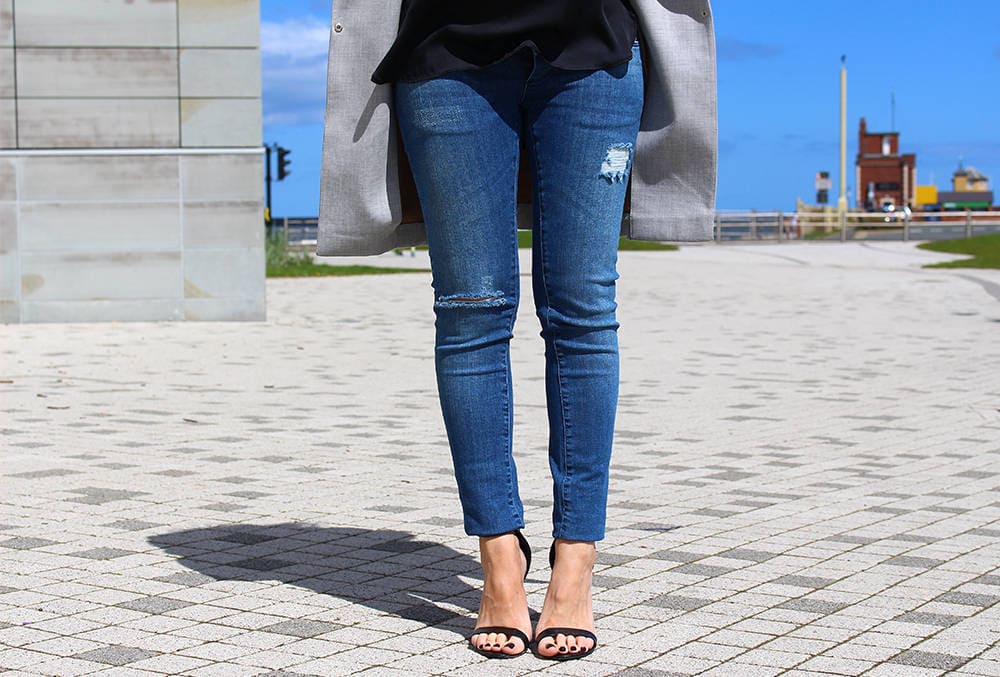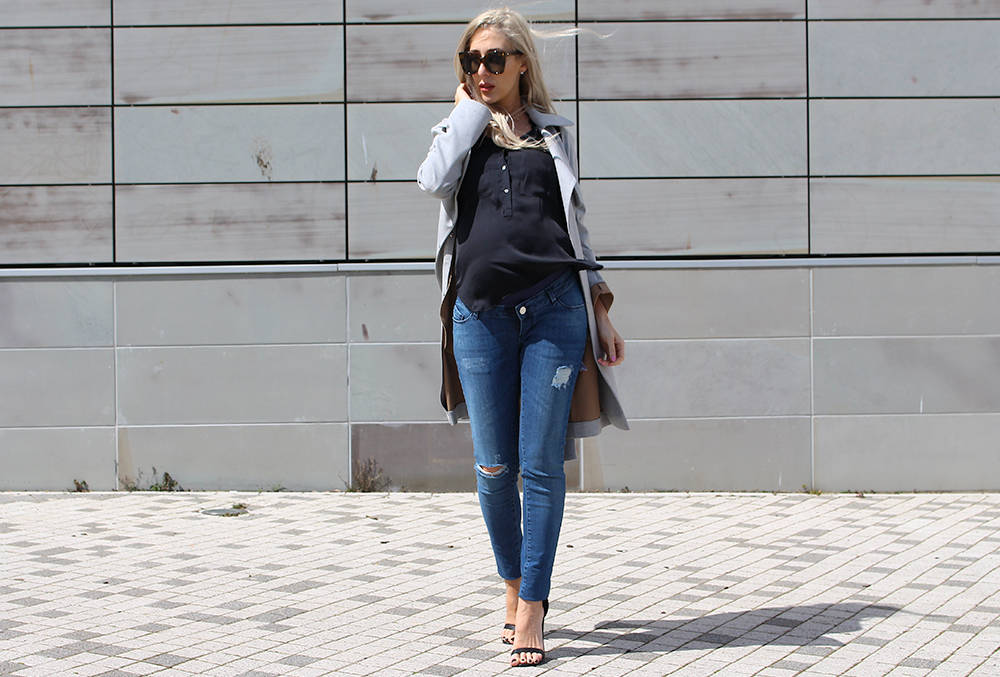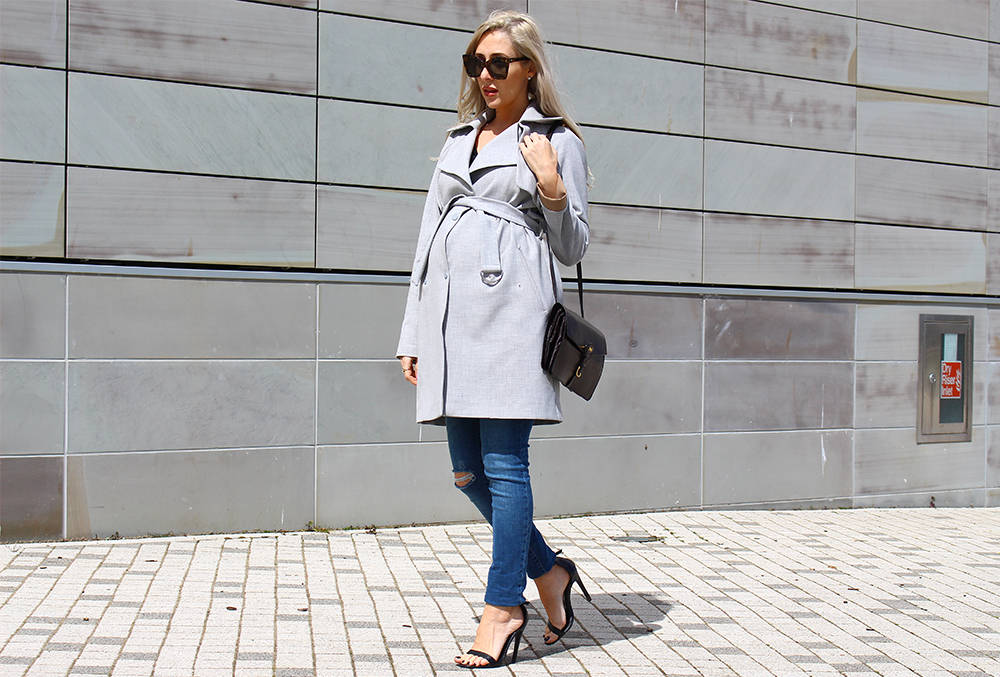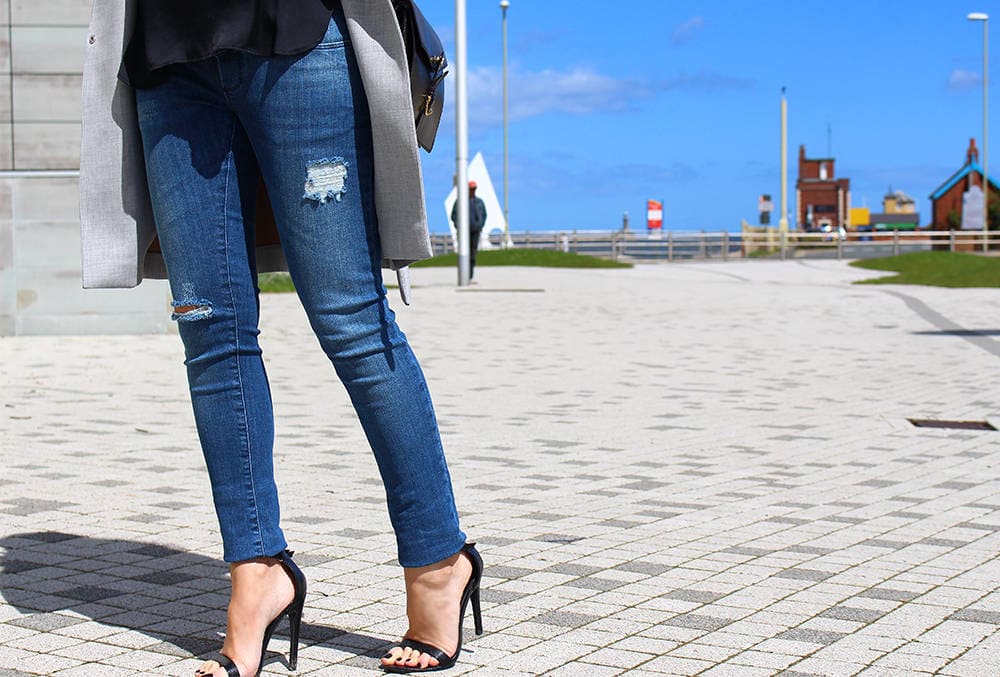 Jeans – c/o Seraphine | Trench – Topshop | Shirt – Zara | Heels – Missguided |Bag – Vintage Celine -I love this one by Kenzo. It's simple and not in your face designer.
Create The Outfit