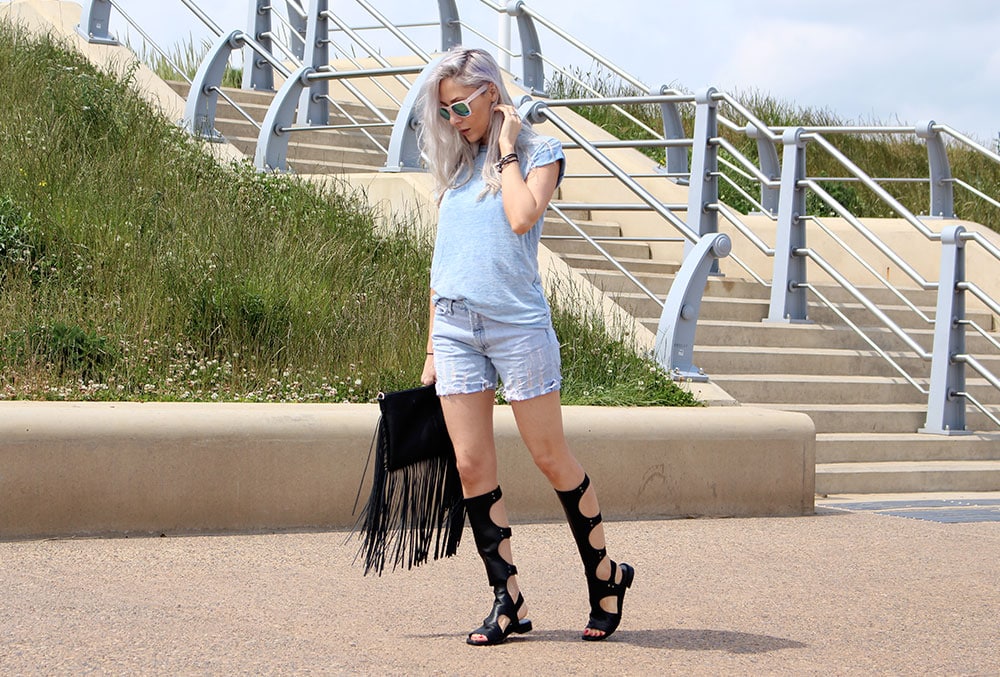 Stuart Weitzman Gladiator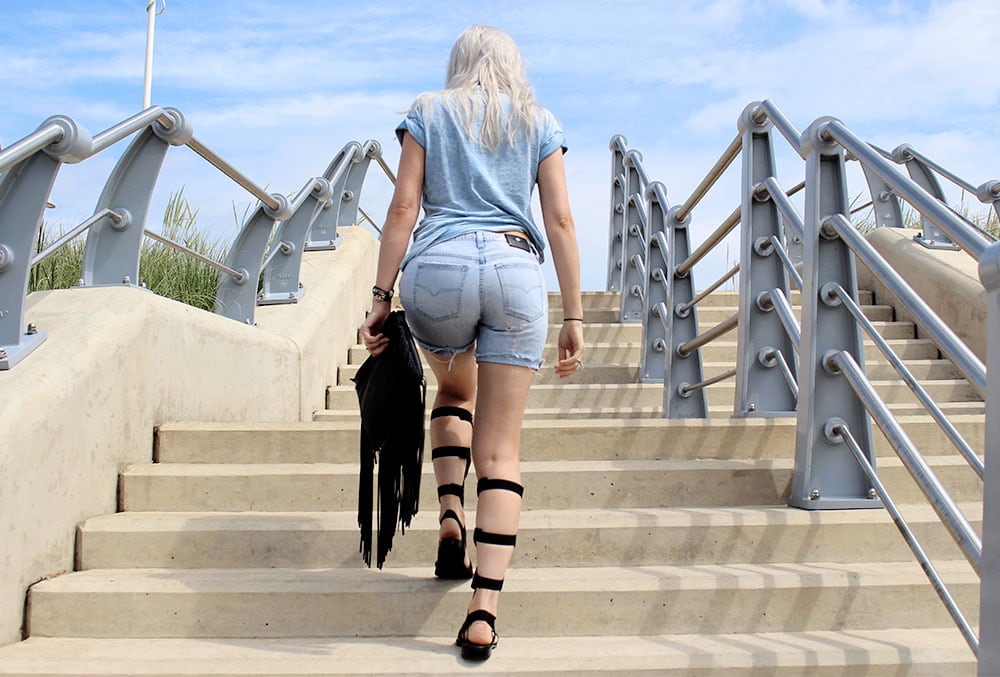 This week I was in fact mislead AGAIN by the great British weather. It started off decent with the promise of hot sun, it's been a while since the ol' denim shorts came out (last year to be precise) so I decided to let them (and my legs) see the light. Pairing them with a similar acid wash style t shirt and gladiator sandals by the incredible Stuart Weitzman which I want to thank Lisa so much for!
On went the reflective aviators and my Next fringe bag, (feeling very cafe del mar) . Let me tell you if you're dog broody do not head down to the sea front from the morning – lunch. It's like a conveyor belt of cute dogs all wanting cuddles.
Excuse me while I weep…
It stayed incredible for an hour or 2 then of course poured down, sorry about that. Me and my shorts probably jinxed it…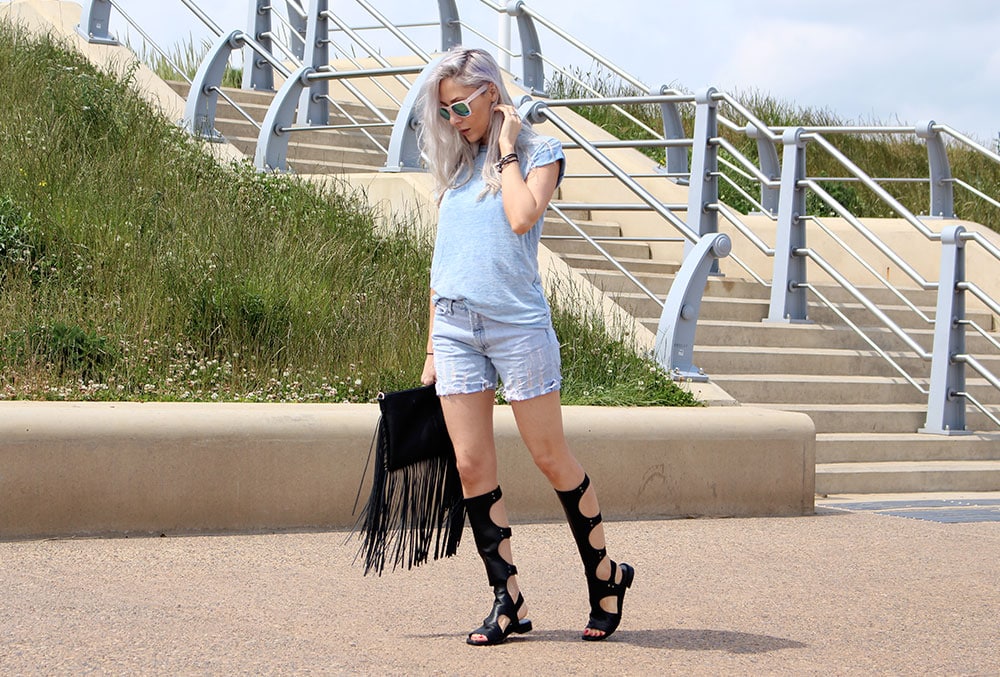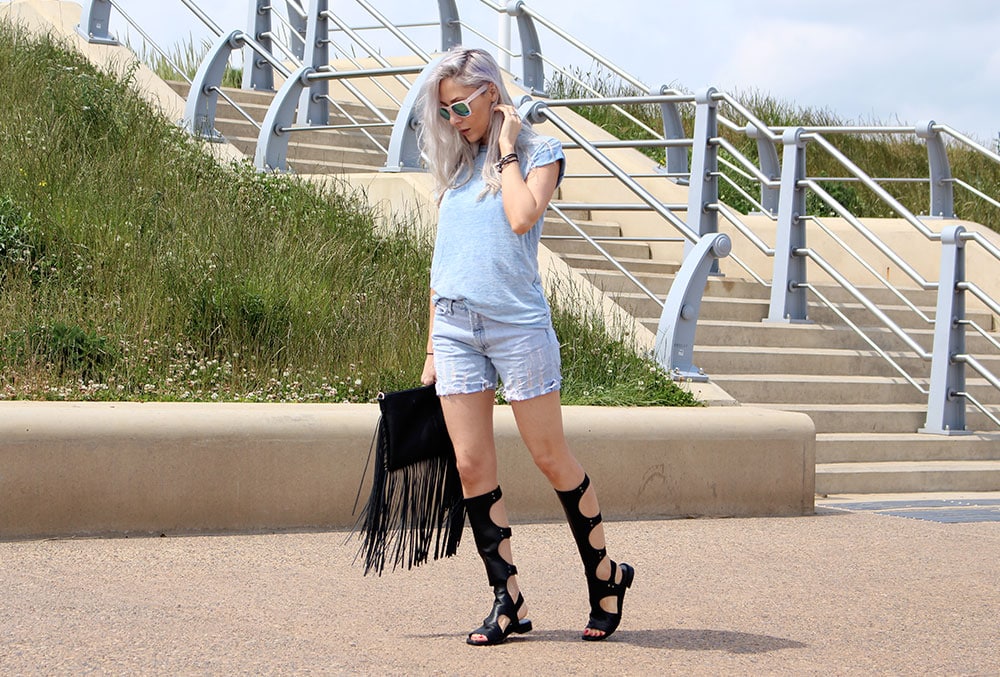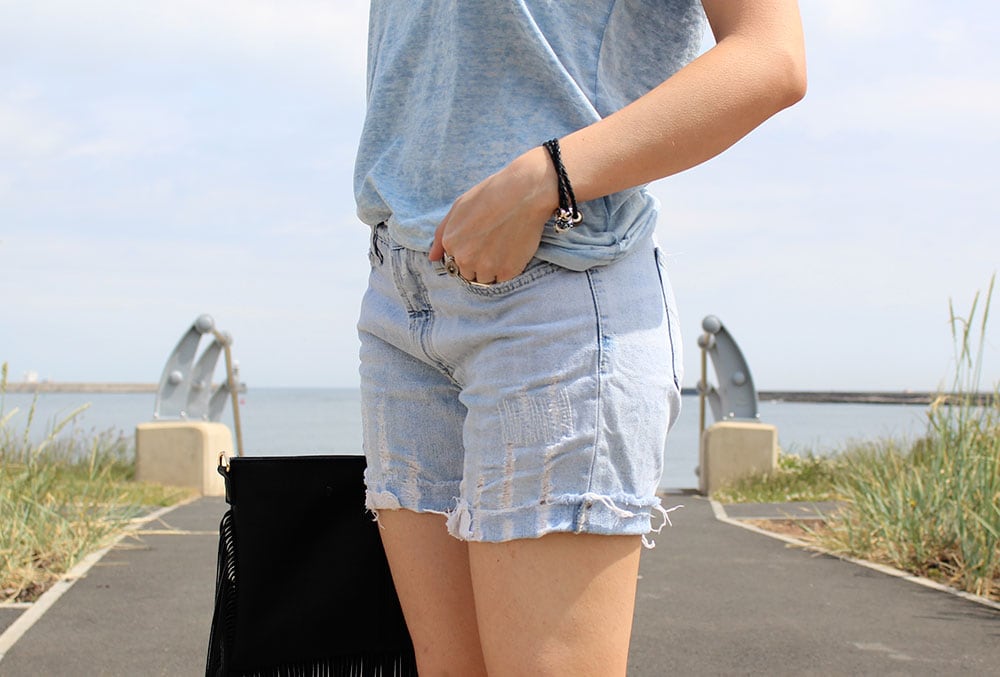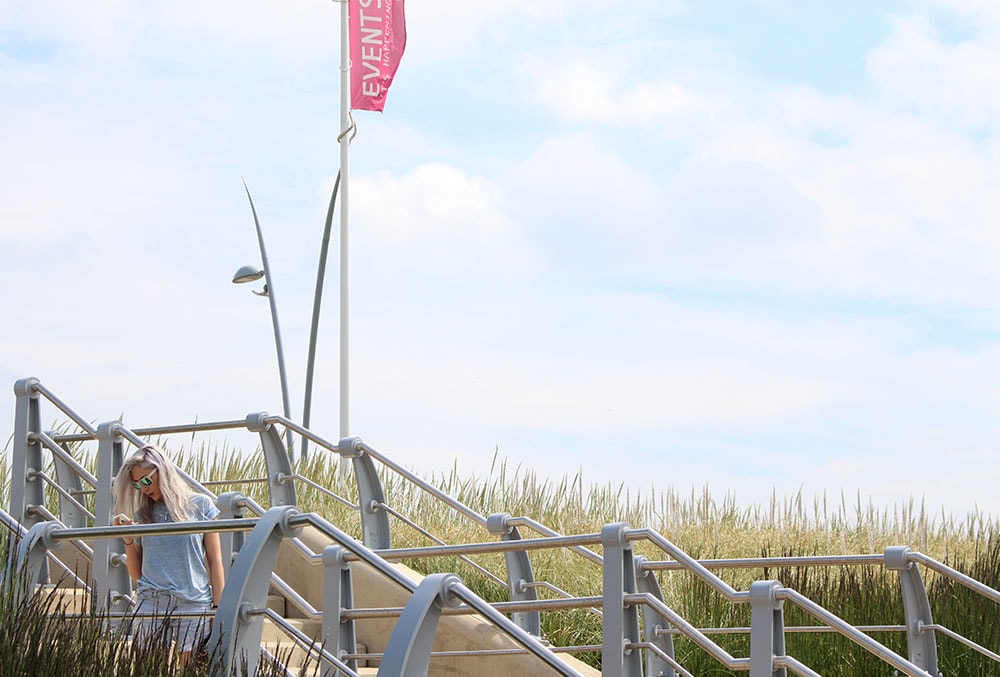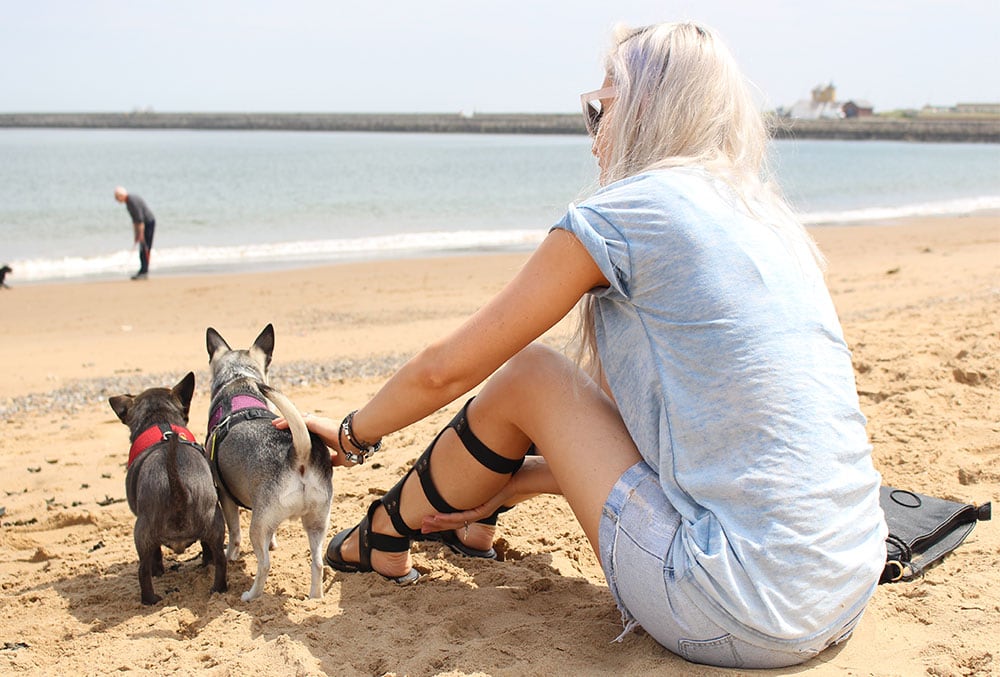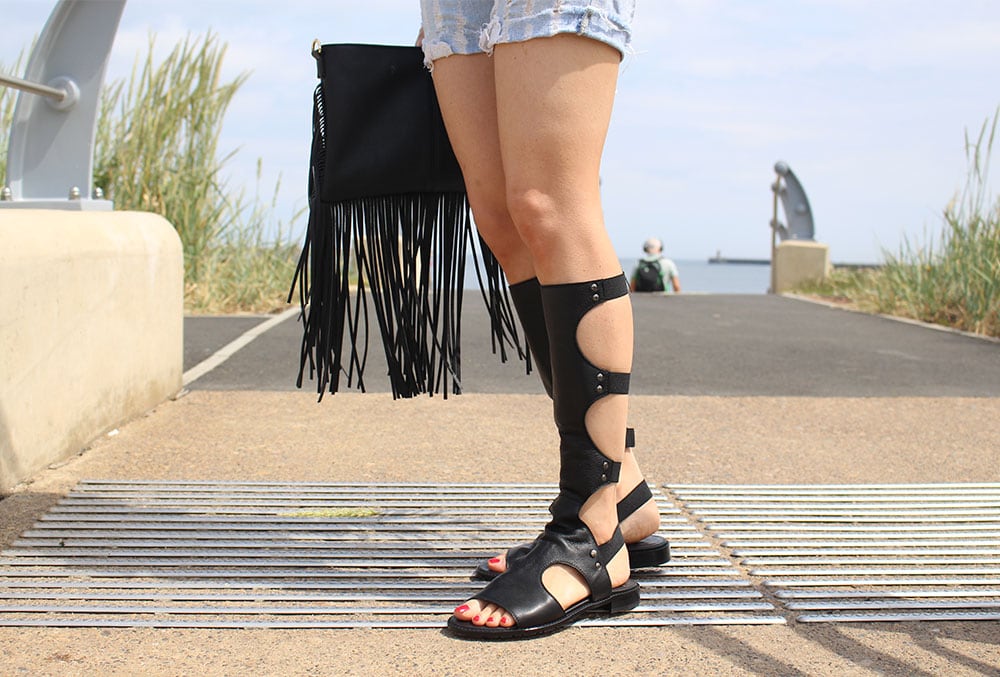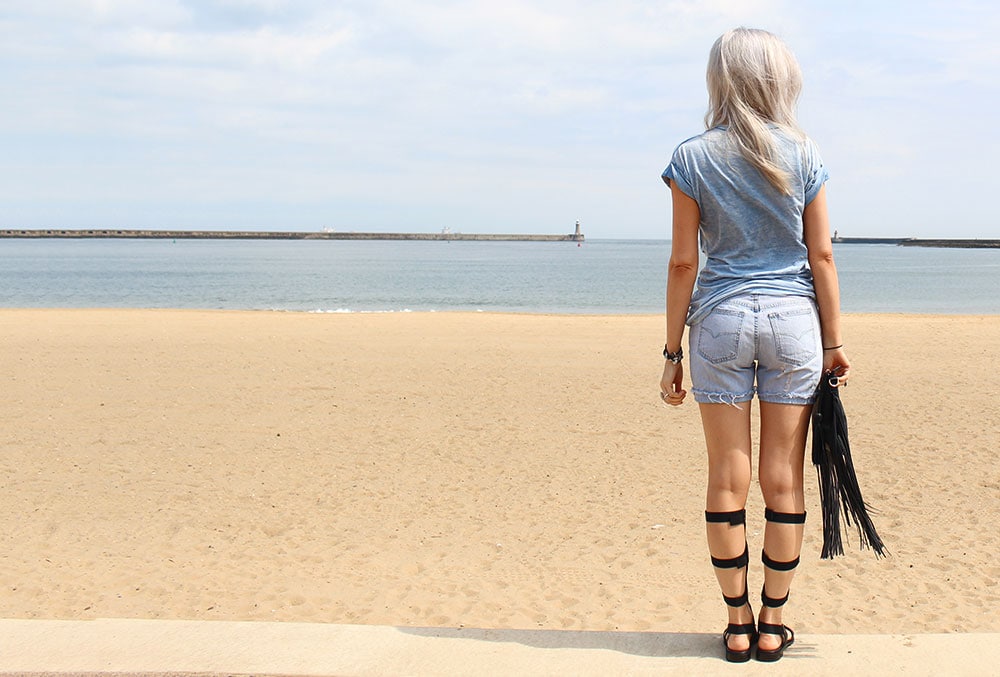 Shoes – Stuart Weitzman | Top  – Primark | Shorts – Versace (similar ones here) | Bag – Next

Pictures by Richard Offiong