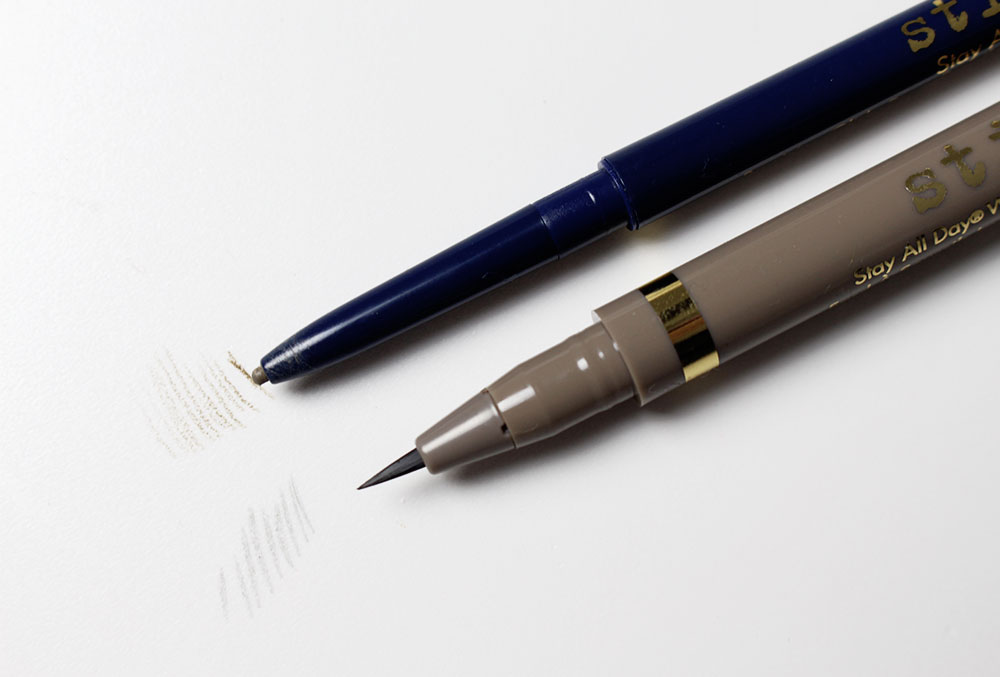 Stila Stay All Day Brows
With a face-paced life, managing family, work and friends can be tough. These days you need to be a professional planner and master of the multi-tasks. I've now created a slick system on a morning when it comes to applying makeup, I want to look polished so concentrate on skin and brows. For me they're the most important thing, then I can whip on a coat of mascara or flash of red lipstick and I'll look confident, put together and like I've spent way more time than what I did getting ready.
Formulas are paramount for this lifestyle so we look for long-lasting products and convenience. Not too much to ask right?
For my eyebrows I want definition with natural results, so have been using two easy to use products from Stilas new Stay All Day collection. Firstly I use theStila Stay All Day Precision Glide Pencil in medium brown on the mid to tail of the brow. This micro-liner is ideal for creating fine hairs and the spooley brush on the other end ensures they look groomed to perfection. The formula is enriched with oils and vitamins so ensures smooth application, meanwhile, mica minerals absorb oils to ensure the product stays and lasts! It's also a great base if you wanted to put a powder on top as it acts like a wax.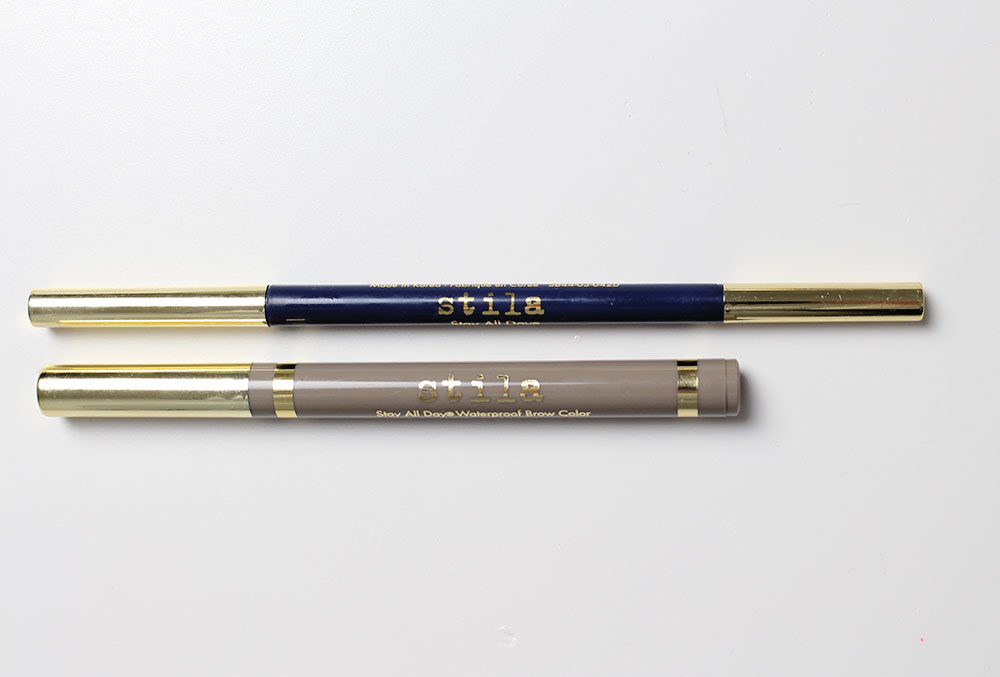 After I have defined the outer portion I then work on the front of the brow, and for that I use a different product as pencils can look harsh and drawn on if not careful.
For this I use the Stila Stay All Day Waterproof Brow colour in medium, the pen like nib is flexible but the fine tip still retains a lot of control to be able to create the illusion of fine hairs. Typically the brow is lighter or finer at the start, you'll often find people are quite sparse here or that hairs are a little blonder, sadly mine is a case of both so I have to add them back in. I use shade Medium as it is a cooler brown, it's a soft almost ashy brown which is what you want to look for in eye brow colours. Unless you have red hair stay away from red based browns as they look very artifical in the light. Trust me I've been there.
I've travelled quite a bit the last couple of weeks and these guys have came with me on every trip and last until I wash them off. Great companions!
Stila Stay All Day Precision Glide Pencil in 5 shades £16*
Stila Stay All Day Waterproof Brow Colour in 3 shades £16*
Available from STILA.CO.UK