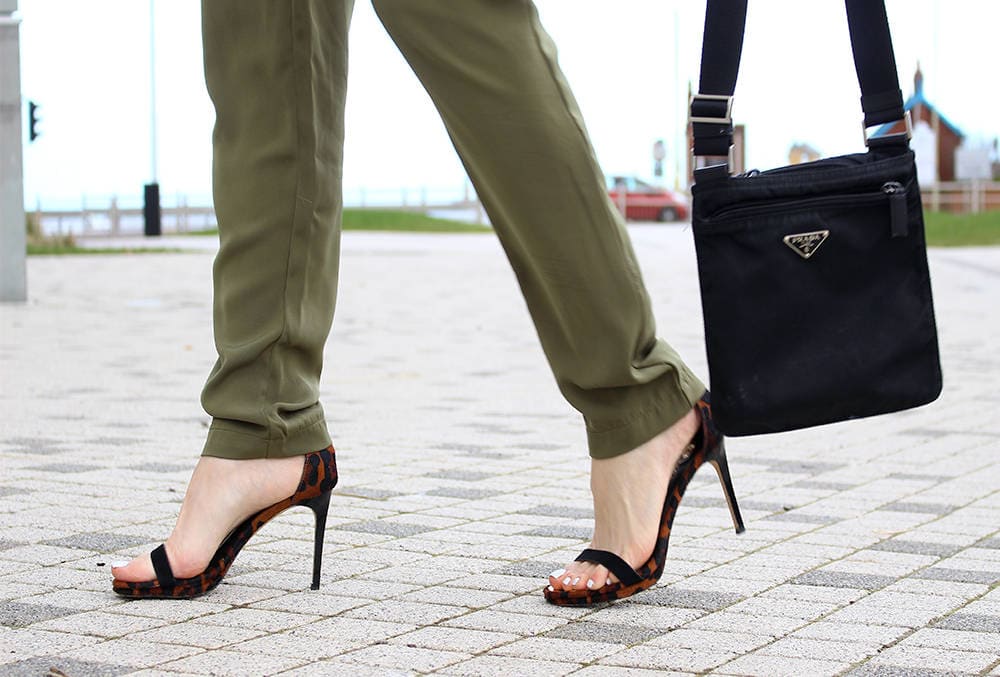 Staying Focused
For the longest time I've had an idea of what I'd like to do or where I would like to be but felt like I've been coasting. The strangest feeling of peddling underwater almost, or being trapped in a snapchat slo-mo filter vortex. It's odd, it's frustrating.
It's really difficult when you're a creative because you have a vision and you see it immediately but those around you might not. There's going to be some who immediately get and appreciate what you're doing and with others it takes a little time. Especially if you're being a little unorthodox in the game!
I began with a passion for art, as a kid I would be a "fashion designer" and draw outfits that I would like in the future. Sometimes I would look at my dad's paper (there was no internet then) take ideas from what celebs wore to events and alter them to suit what I thought would be "trendy". Getting older I would see clothing differently and remember wearing a long ankle length skirt as a dress by pulling it higher and clinching the waist. I also remember wanting a top in a particular colour but only had a scarf in that shade of aqua (I know, but wait for it) turning it into a cross-over halter neck top. It worked! and the next Saturday night a couple of girls turned up having done the same. I didn't have money for flash garments but what I lacked in finance I made up for in vision and enthusiasm. Something I've carried on into my YouTube and Blog.
What ever you see across my platforms is 100% me, I'm not trying to follow in anyone else footsteps or dance to the beat of someone else's drum. I'm staying true to my vision but sometimes that means putting the blinkers on. By that I mean go into full force tunnel vision.
It's extremely difficult working in an environment where information about everyone is updated by the minute so you can easily get lost wondering how your fellow creatives are suddenly on that path, heading in a certain direction or going where you ought to be. It can be hard, of course, if you love what you do you'll be incredibly passionate so frustration is bound to happen. That's why you need to write down your goals, or what I have is a daily to-do list.
I used to apply too much pressure to myself by putting not necessarily unrealistic, but certainly high expectations on myself because someone else had achieved something similar in a similar time frame. And let me tell you, just don't even do it to yourself. It's wrong and it's not your path, you need your own.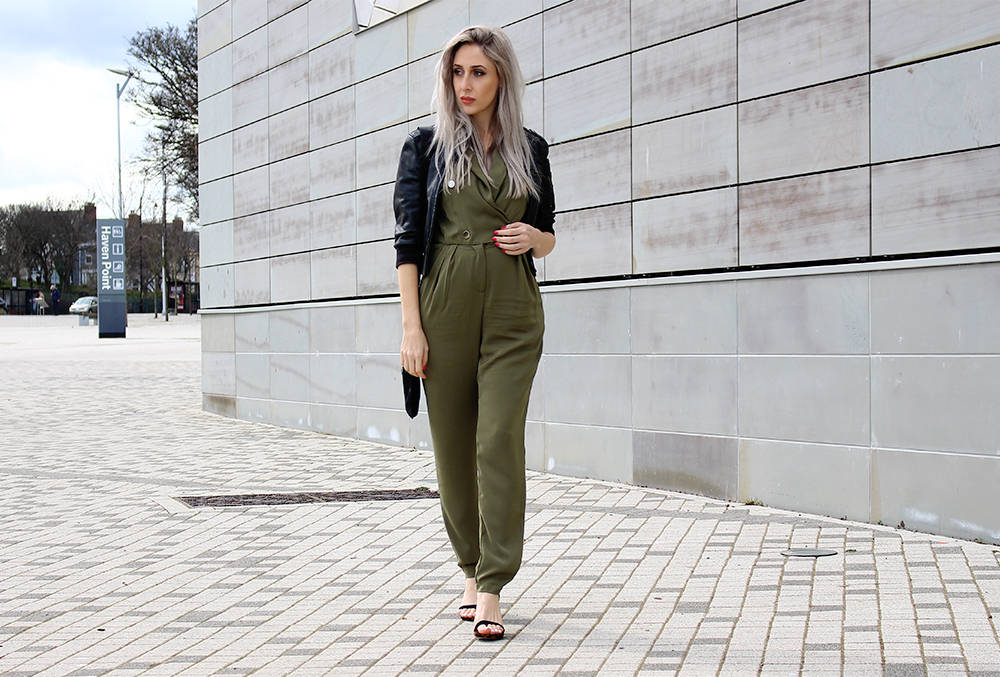 Now I write what I need to do for the week and put the most important things in first, i.e. work,filming and editing, as these take up the most time. Then I'll add other things I want to do in order of how important/relevant they are. I used to stress over getting product reviews done and it would mean I would be late in getting a video uploaded, which would cause huge amounts of stress. I don't do that anymore, why? because if I haven't asked for it or guaranteed coverage of a product then it won't be done immediately UNLESS I see it slotting into what I already have scheduled that week. If I love something I will certainly write about it but now there's an order for me.
Write down your weekly task and break it into the days it needs completed by and insert that into your diary, now if you wish you can have a monthly task or goal, then when you reach that, if you feel you're ready, create a yearly one. Honestly this will feel more realistic and more achievable. Once you start ticking things off and completing or reaching goals you will feel you can believably achieve the next. Set them too high or against a peer and you will send yourself into a spiral of self-doubt, in turn, you create feelings of being a failure and begin to wonder if you should change direction. Eventually you do this enough where you end up zig-zagging across the path instead of going straight in the direction you wanted to.
So inevitably where you may have felt at the beginning of your initial vision you were going slow you would have gained momentum and built a comfortable strong stride.
So my advice is put the blinker on if needs be, write down your tasks for the day/week ahead and don't zig-zag!
You can do this!
All items worn in this blog post are listed below.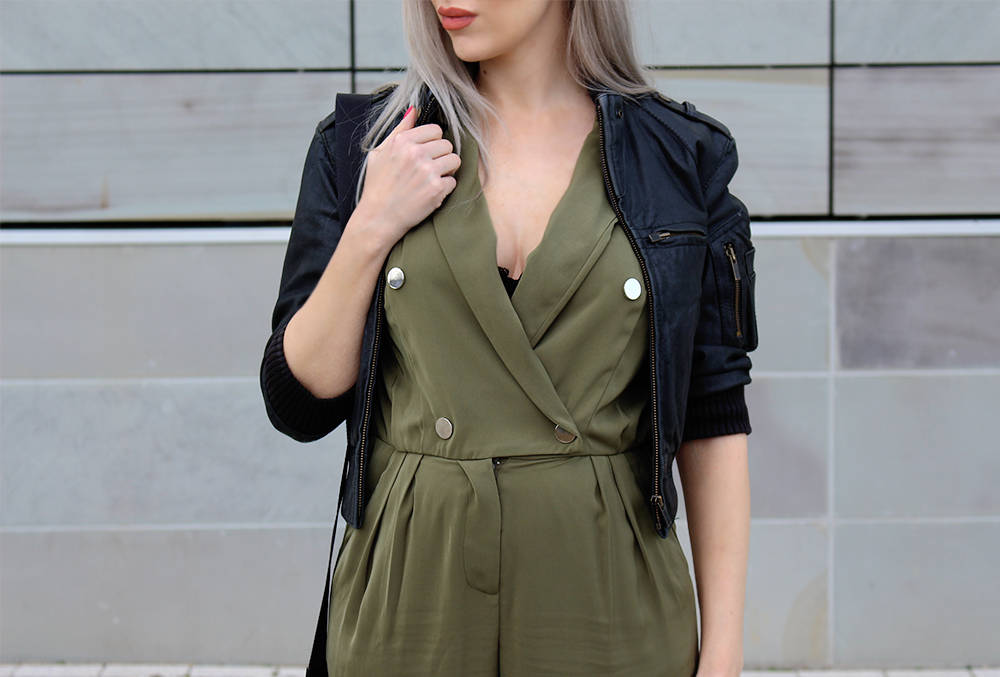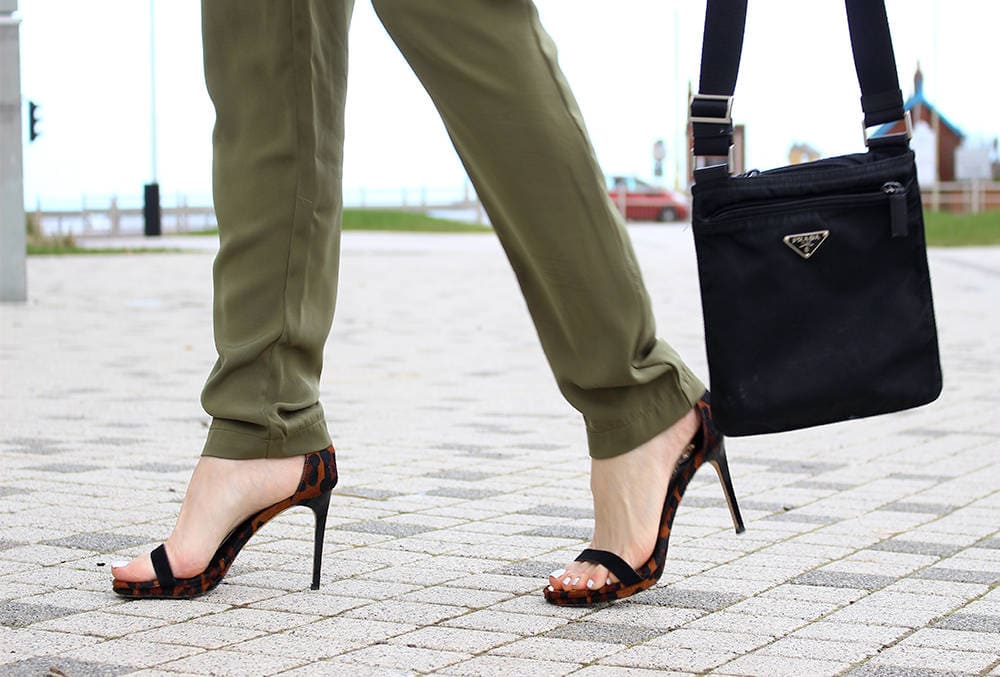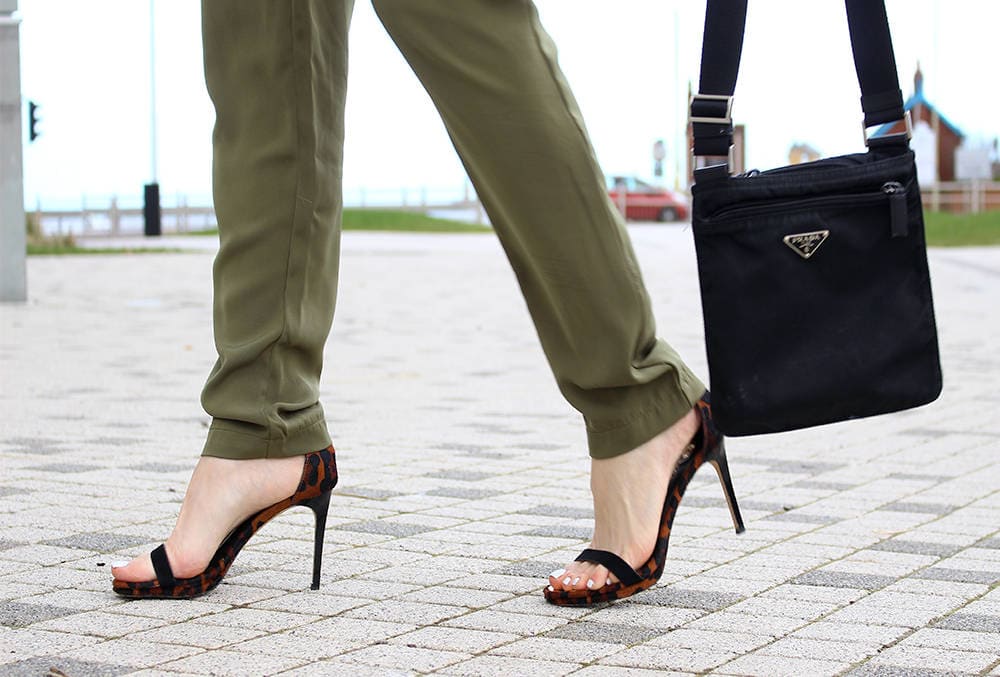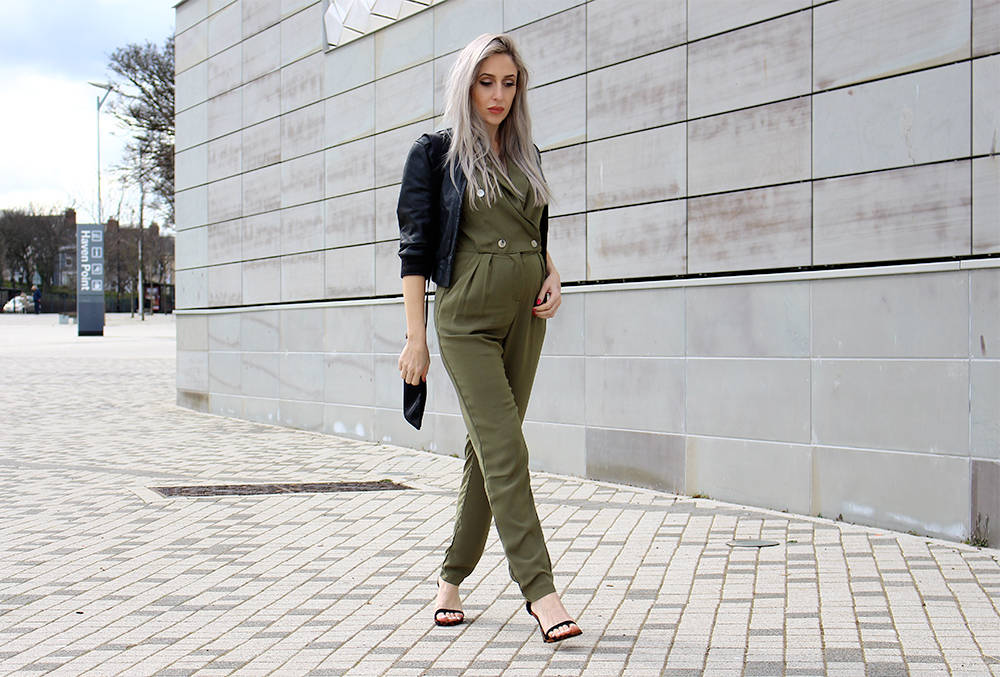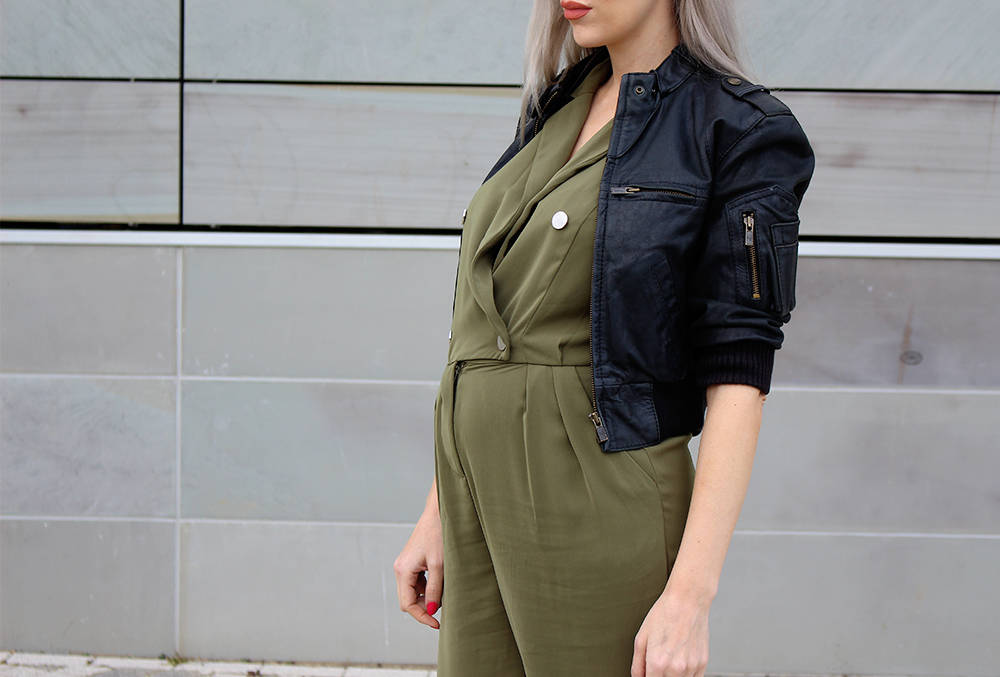 Jumpsuit – Girls on Film at Little Mistress | Heels – River Island | Jacket – All Saints | Bag – Prada
---
Shop The Post

This jumpsuit is incredibly comfortable and perfect if you have a rounder mid-section. I've been asked if I'm wearing maternity or larger sizing but this is actually just my usual size 8 however it has a lot of give with an elasticated waist (that stretches generously) concealed sip and crossover fastening with press studs to allow even more room! This is a brand I'm starting to love more and more!