Trend: S/S 13 Metallic Nails
Spring nails usually mean one thing pastel, however one the runway we seen bright colours, nudes, metallic, quirky and two-toned. I was mostly drawn to the flashes of metallic which gave nails a simple yet effective look, I adore the orange and gold nails at Monika Chiang and the decals at Desquared2 and Ruffian.
The version I loved most was created by the Gina Edwards for Veronica Beard, the cool mint green was offset with a deep v of gorgeous gold, rose gold to be precise. Gina used Essie polishes for the manicure in colours Mint Candy Apple and Penny Talk.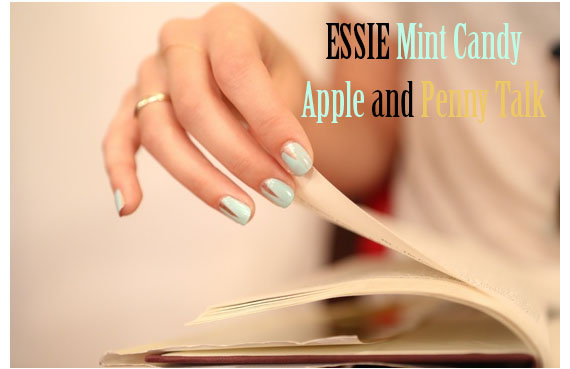 I re-created the look with a slightly smaller v and used nail colours by Joe and O.C.C cosmetics.
How To Create The Look
1-File and buff nails smooth.
2-Apply a base coat
3-Apply 2 layers of lagoon by Joe
4-Once completely dry use a stripping brush and apply O.C.C Cruising nail polish in a v shape and colour in the v with the gold.
5-Finish with Top coat
If your re-create this look post an image on the BeautySauce Facebook Page I'd love to see.