Spring Forward
Now that the festive period is over I feel it's time to embrace and prepare for Spring. Problem being, is that it's not exactly Spring-like weather. The icy air makes me shiver at thought of bare legs but how can we incorporate new season clothes into our wardrobe without compromising warmth.
Layering is the obvious choice, you can wear a cute Spring dress with an oversized knit or faux-fur jacket. It's a transitional  period where you can bring pieces from Winter and mix with lighter textures and pastel hues.
This Jane Norman dress adds a fresh colour to my sartorial palette, the darker berry tones of Winter are being substituted for sugary shades but by adding over the knee heeled boots I stay warm and keep it transitional. It's an item that would be suitable for many occasions, from dinner to the office or even a wedding. The pockets give it a relaxed element whilst the side pleats add a sophisticated edge.
The trench coat has certainly become a favourite, it adds tailoring and elegance and works particularly well in this outfit as it sits just below the dress. The pleats in the back give it a feminine, almost skirted shape and the large belt loop in the back gives it a high-end touch.
My tip would be to mix textiles and styles, a beanie is perfectly acceptable with a long skirt and heels, why not?  you could add a padded jacket and maybe swap for some trainers when doing errands. I'm a comfort > style kinda girl , however I won't sacrifice wearing an outfit I want to wear because of the weather, I'll just think of swapping particular elements to make it work!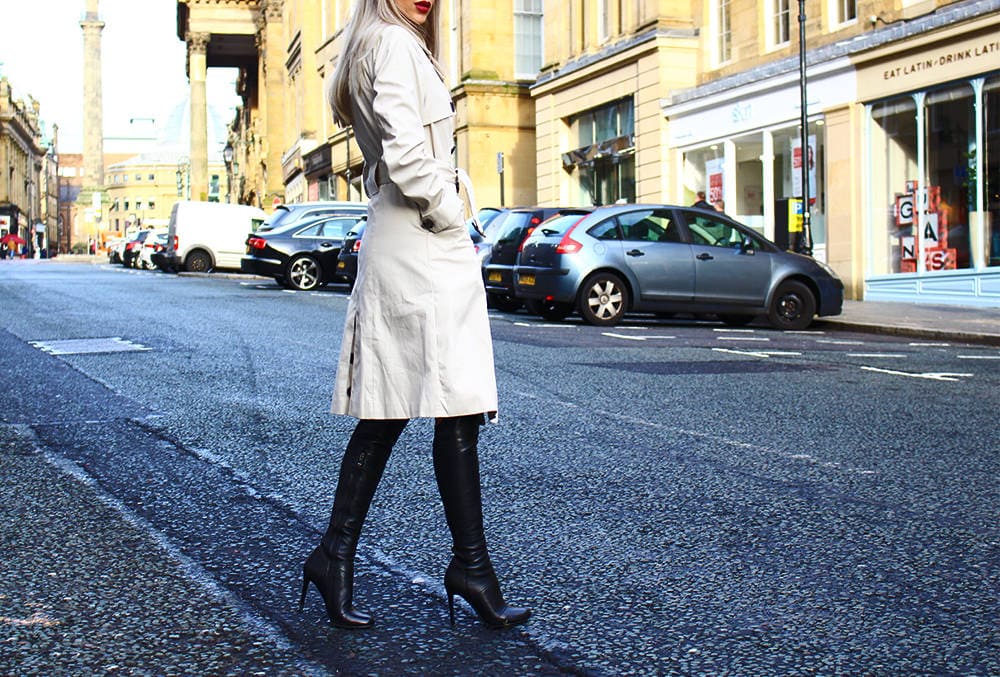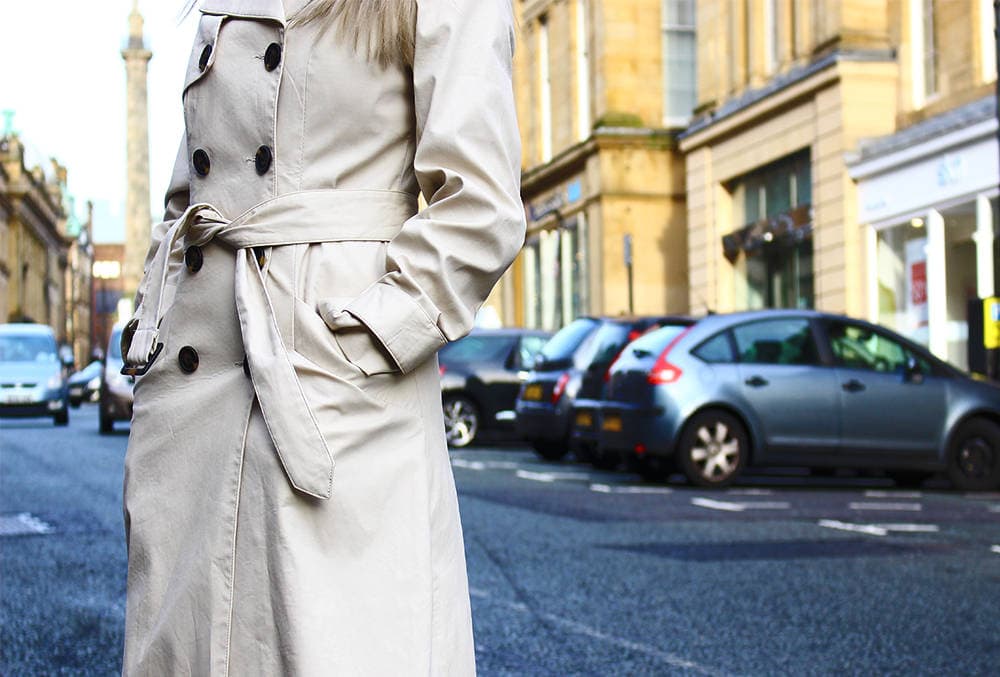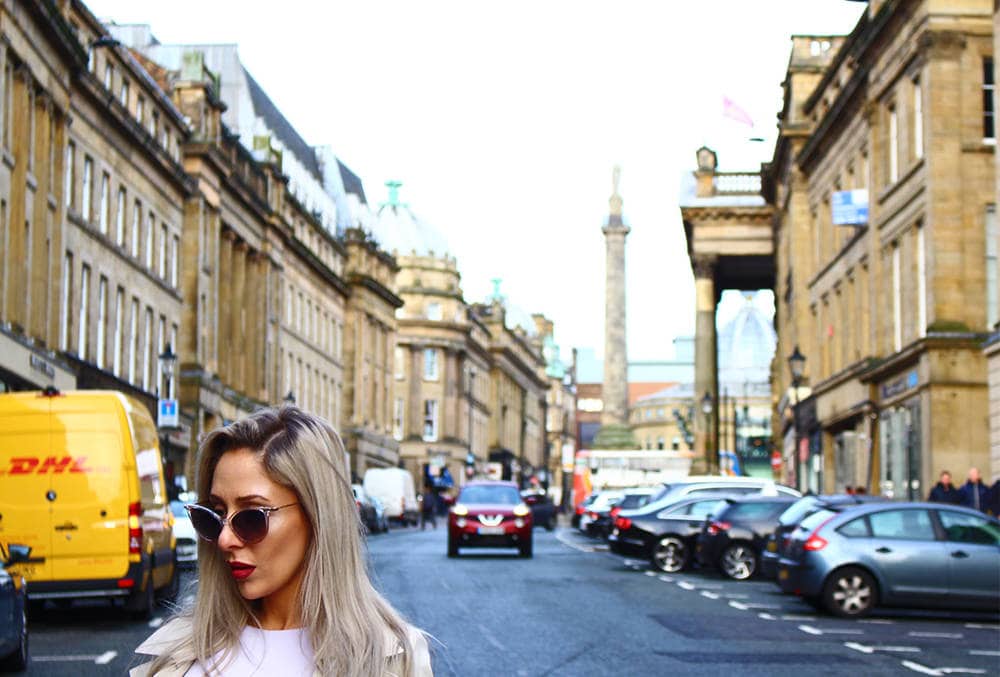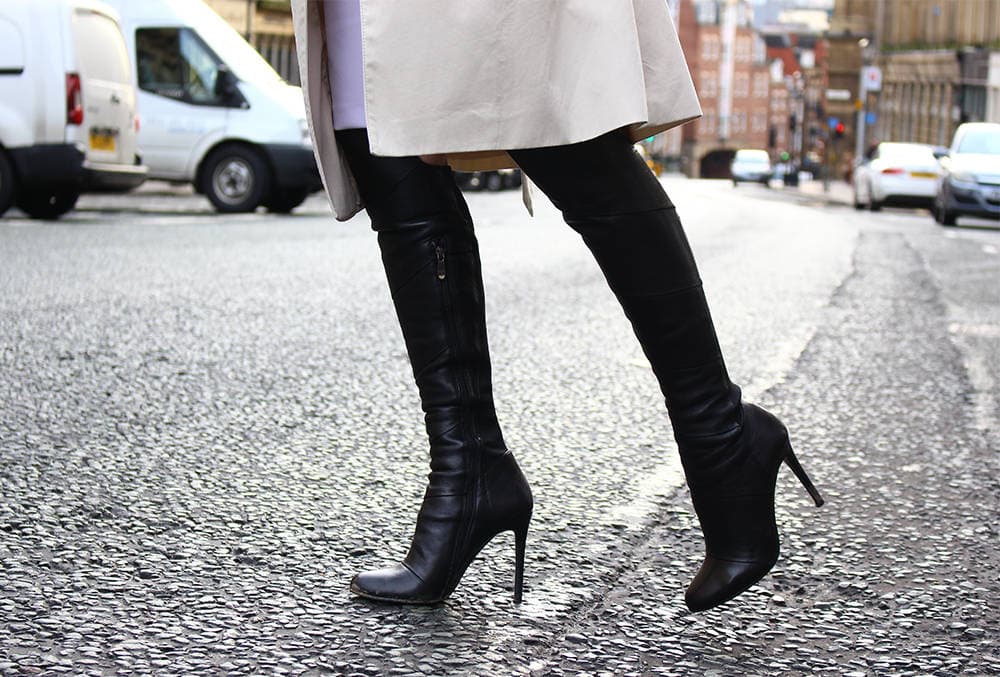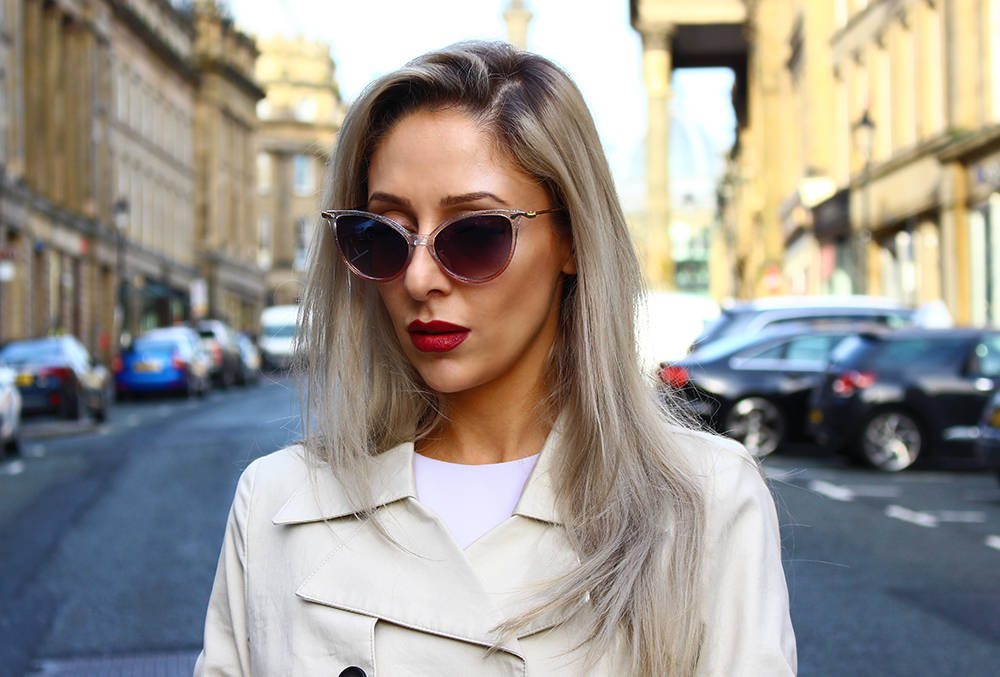 Coat and Dress c/o and in collaboration with Jane Norman, Boots Moda in Pelle