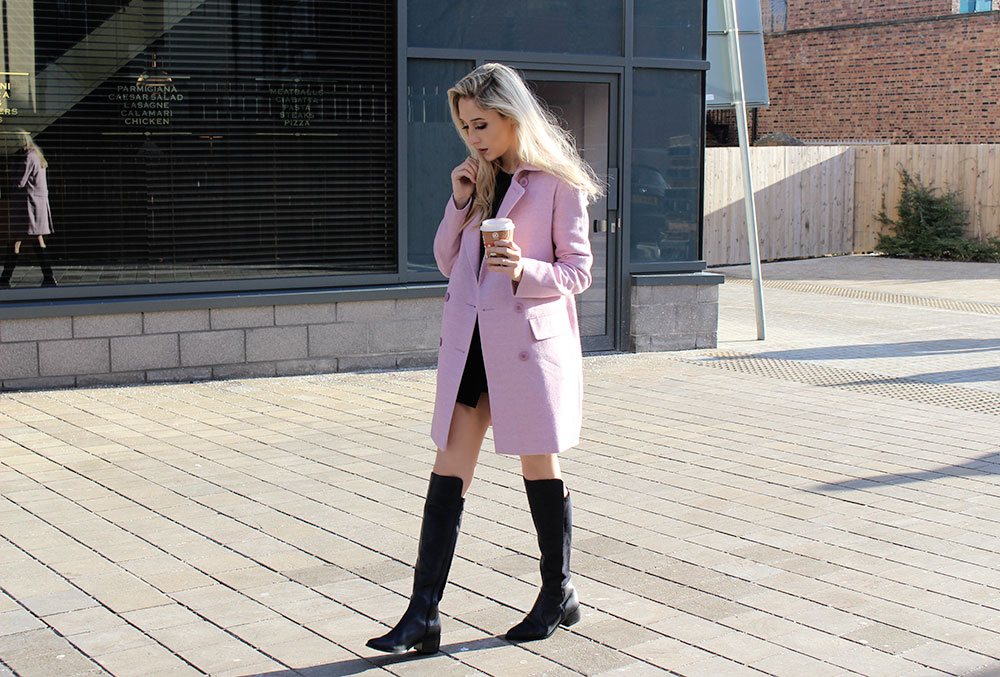 January is apparently the worst month of the year in terms of people feeling low and having the blues. It's tough going back to work after such a long break but the upside is the lighter sorbet shades that are emerging, which signals the arrival of Spring.
This is by far my favourite Season, ok I'm utterly biased as it's I was born in April, but for me, it's like a rebirth, the haunting trees that created menacing shadows now have buds, the cherry blossom blooms and animals that have the capability to stop their own heart beat during winter, start beating once more. Yes I've painted a very dramatic picture that Attenborough would be proud of, but Spring is beautiful.
I've prematurely dressed for the occasion however everything is still absolutely relevant to the season now. The boots are a perfect addition to anyones wardrobe, they prevent an accidental Bambi move whilst walking on the icy paths, thanks to the sensible flat sole. Wear over jeans or other slim trousers to keep extra warm should it snow or dare to bare with a skort like me.
Can I say, I'm still not loving that word.
If you are looking for a coat for then I would suggest Next in a heart beat, I'm very impressed with the cut and fit, however you do need to buy a size down, this is a 6 and feels like and 8. I spent far longer than I should have on their store trying to create this outfit as I was torn between a few boots and this or the Mimossa coat oh and a dreamy heavy grey wool one that sold out immediately. Next get it back in please!!
So instead I have created a list for me to buy as the weeks go on which includes palettes of soft grey, lemon and cobalt.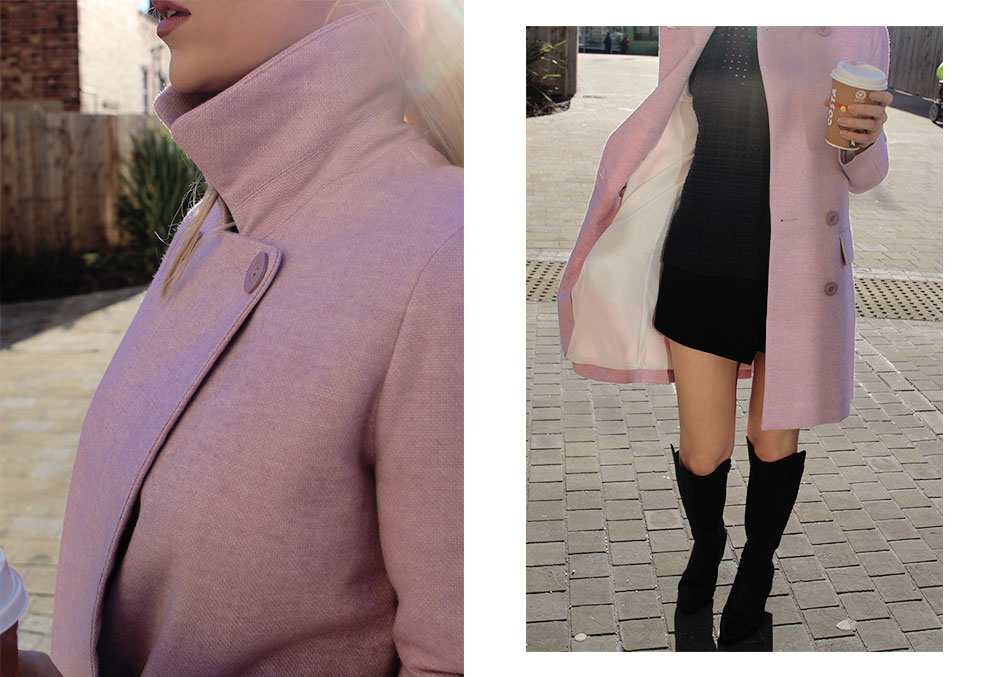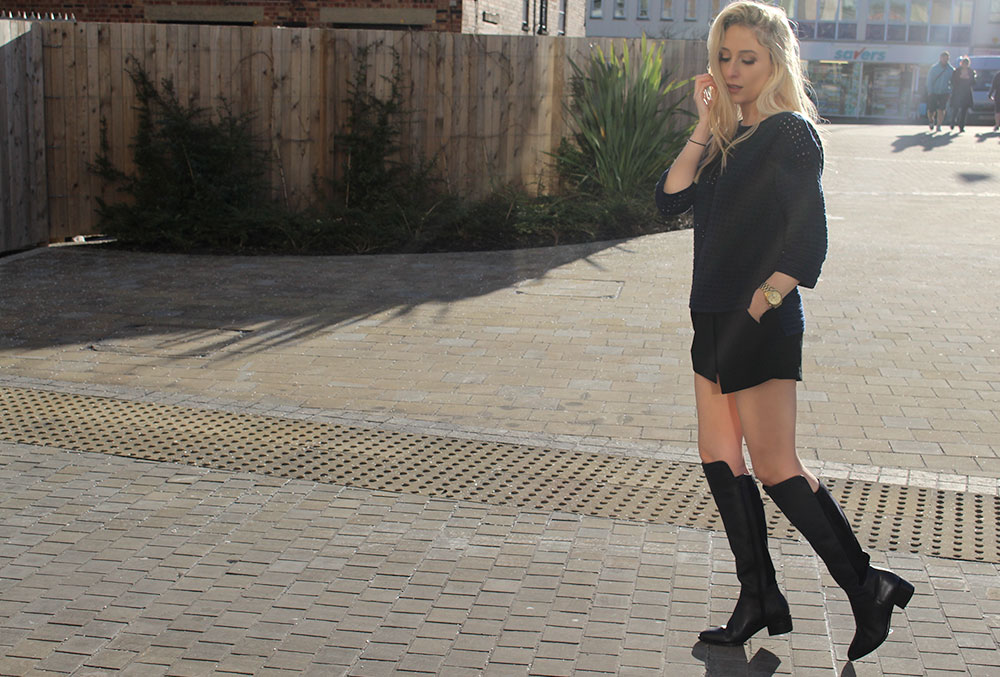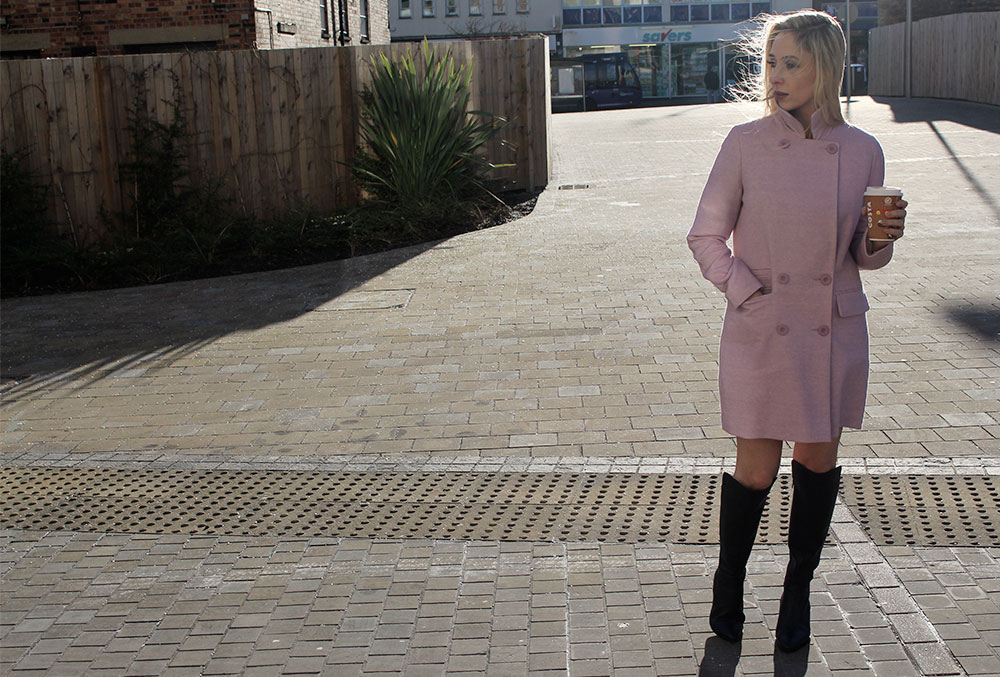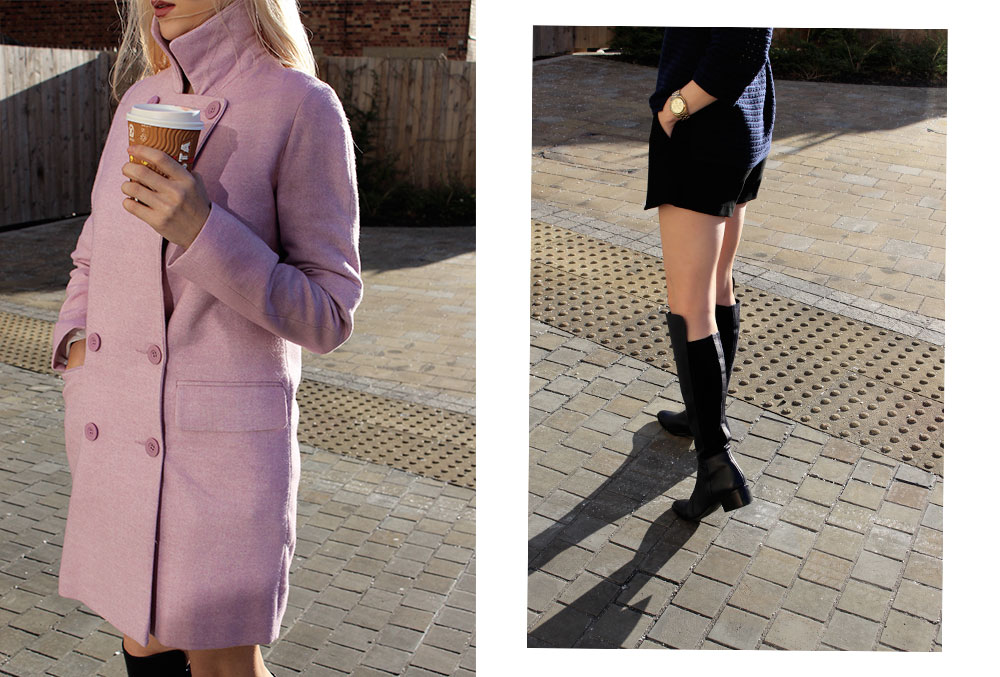 *Next Lilac Coat  | *Next Open Stitch Sweater Navy | *Next Skort black 
 *Next Leather long Soft Point Boots Navy