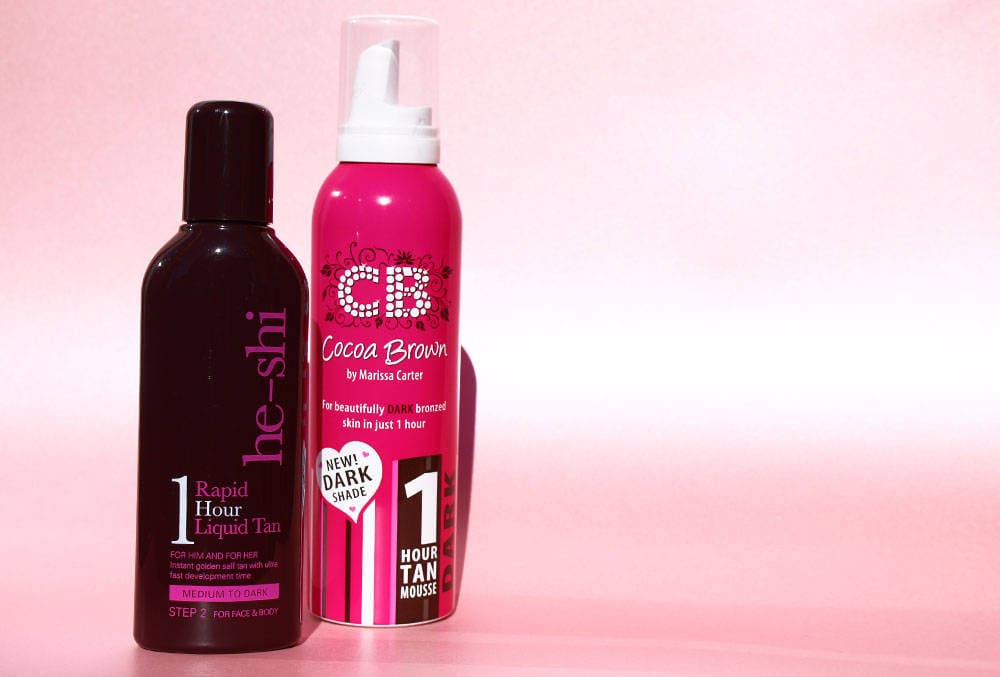 Speed Tanning
We live in a World where convenience is king, multi-tasking seems to be an essential requirement and patience is considered a talent.
Tanning has progressed and improved immensely with not only better shades but also less intrusive scents and prolonged wear. The most impressive development in these products is speed! you no longer need to wait 8 sweaty hours overnight, and wake with patches or build up. The new formulas release you from tan imprisonment and leave you with a very impressive colour after just 1 hour.
I was skeptical but these actually work, and work well!
A golden mousse that drys quickly and lasts days, contains vegetable derived DHA and a great scent.
The mousse makes it more visible to see application and there's no "fake tan" scent once developed.
A liquid that glides onto the skin beautifully, the finished colour is incredibly realistic and skin doesn't feel dry afterwards.
It contains natural DHA and pentavitin – clinically proven moisture lock technology.
I'd highly recommend both.
Shop The Post