Soap & Glory Speed Plump All-Day Super Moisture Marvel
Soap & Glory are a brand known for catchy titles, retro images and innovative products. They have a cult following and constantly create new additions to their extensive product line-up.
One of the latest that caught my eye was the 'Speed Plump all-day super moisture Marvel*' – They love a long title!
This is an intensive moisturiser aimed at dry/dehydrated skin with instant 'Moisture Plump™ technology' and includes Hydrate-24 – watermelon fruit™ complex'
So then what is all that and what does this actually do?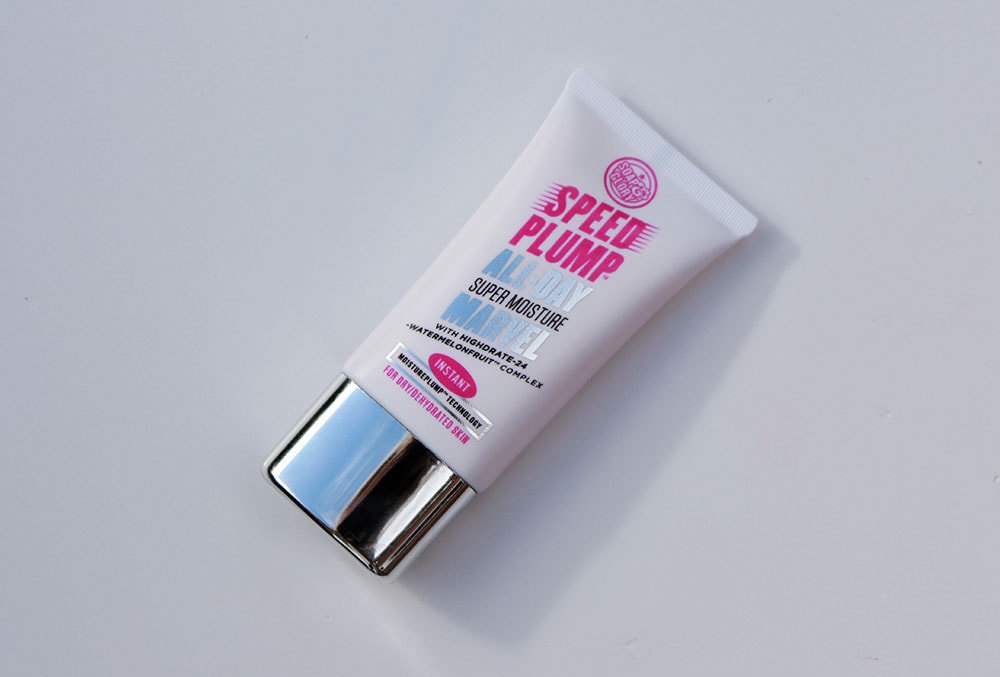 Claims
"Smooth onto a clean face and neck for tighter, brighter, firmer, smoother looking skin. "
I have to admit my skin feels very hydrated and supple, it also has a slight radiance with a healthy appearance. I'm not entirely sold on the tighter aspect, there's not a sensation or look that would support that. It contains vitamin C which is used to brighten skin, shea butter and vegetable oil which will be providing the comfort and moisture and Sodium Hyaluronate to aid hydration.
It also includes FRUITYLASTIC™ raspberry plant cell extracts, I have no idea what FRUITYLASTIC™ is however raspberry extracts have anti-oxidant properties as does watermelon.
Sometimes Soap & Glory bombard you with quirky trademark names and claims of new technology. Once simplified it makes sense however for most consumers who aren't researching the products it either looks impressive or off-putting.
Fist impression is that it works well, I can't confirm that it makes lines appear reduced but I can agree that skin feels like silk afterwards. The hydration and anti-oxidant nature of this is enough for me.