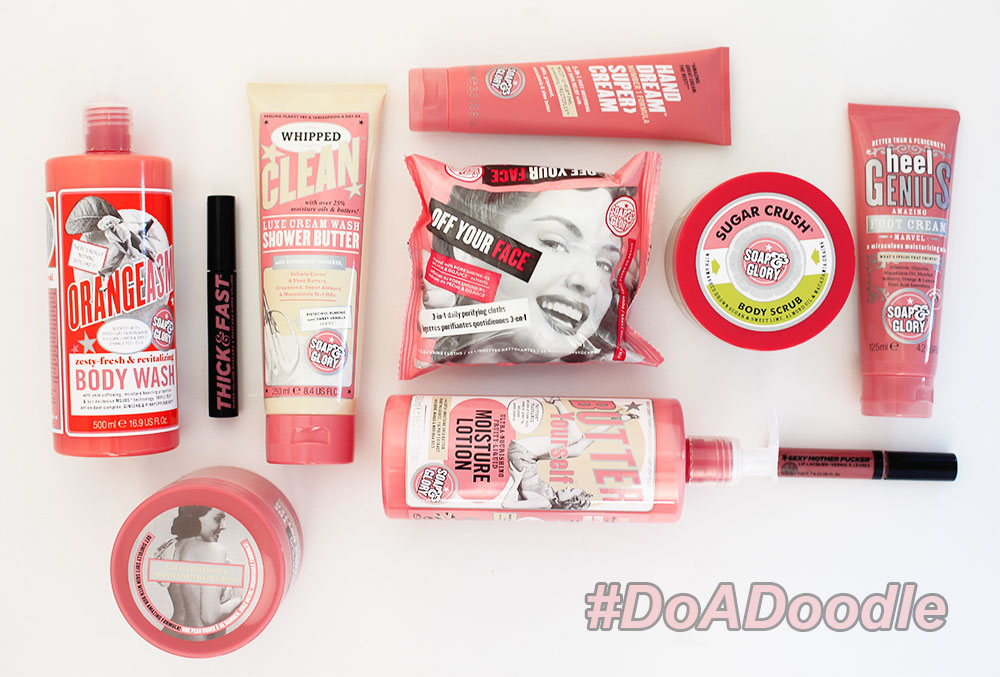 Soap & Glory: The Next Big thing by Hattie Stewart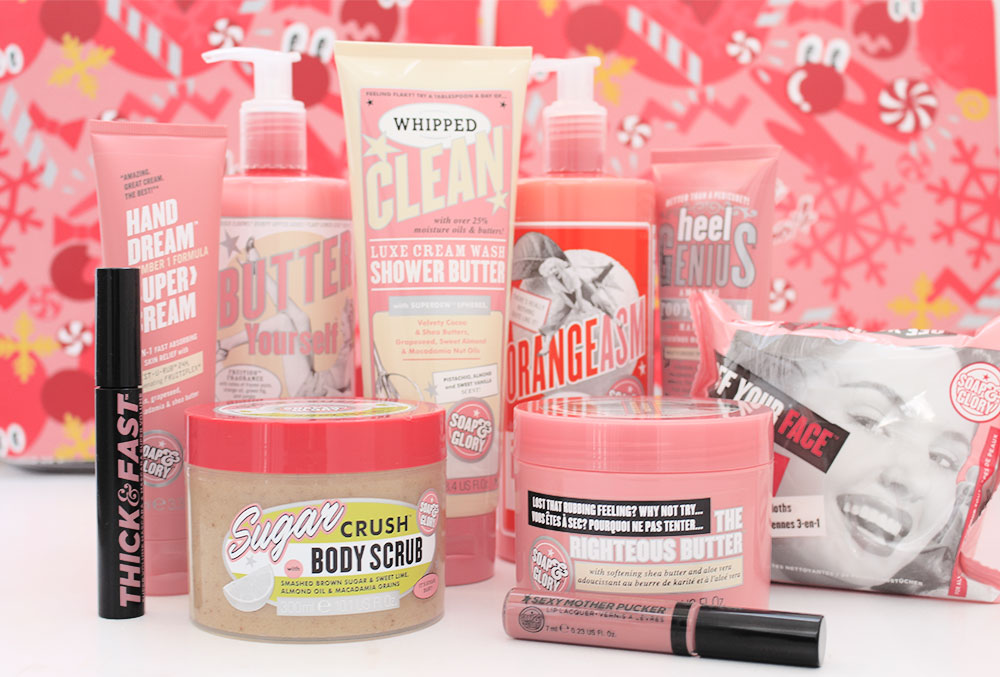 Boots have a huge offer that I think you will love this week from the beauty lovers favourite – Soap & Glory. THE NEXT BIG THING BY HATTIE STEWART is less than half price starting today for 1 week only.
At £29 down from £60 you will get enough body products to get you through the year and smelling divine at the same time.
There's two designs created by famous fashion doodler Hattie Stewart, she has worked with fashion designers, clothing stores, celebrities and ultra cool magazines. One design will be available in-store and one online.
Inside they've put together a collection of there best sellers and so far the Sexy Mother Pucker in charm offensive has become my handbag essential!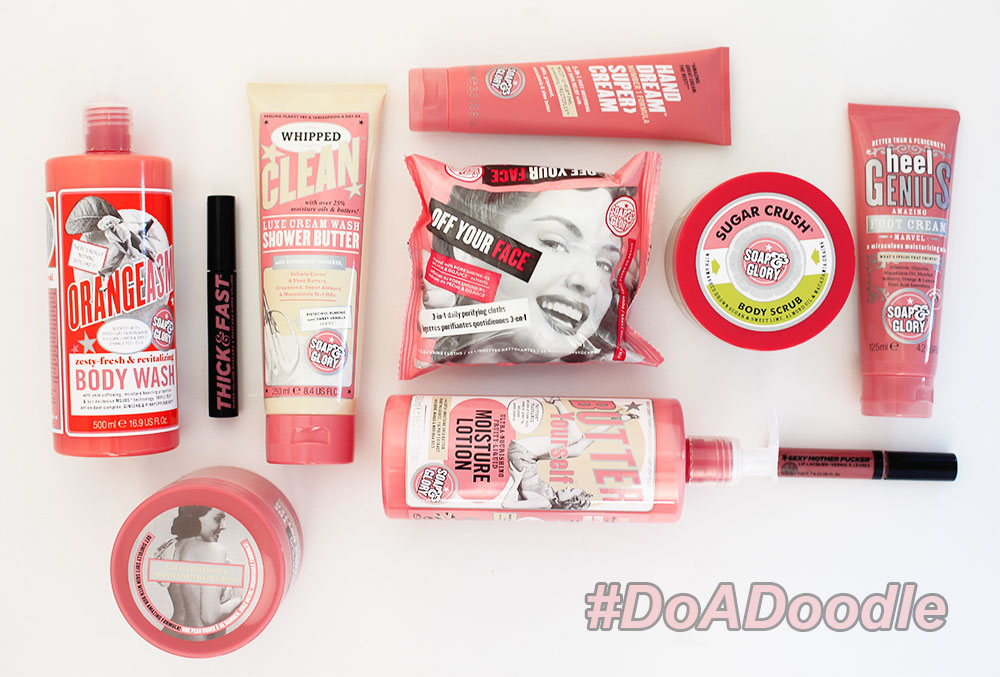 Inside…
THE IN-SHOWER PRODUCTS
ORANGEASM™ Body Wash 500ml
WHIPPED CLEAN™ Shower Butter 250ml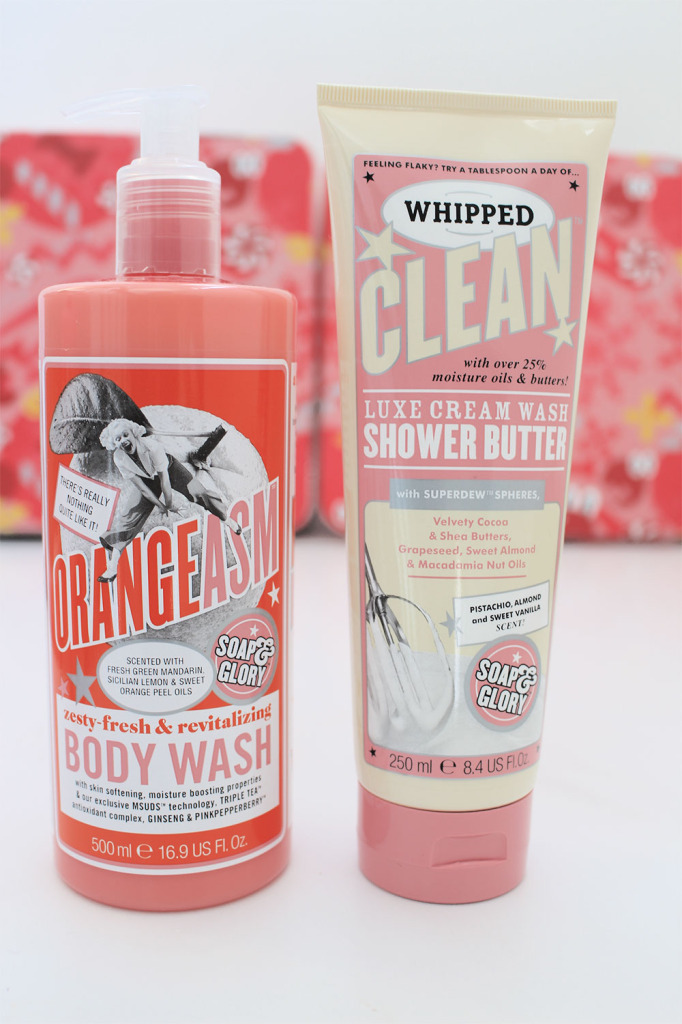 THE BUFFER
SUGAR CRUSH™ Body Scrub 300ml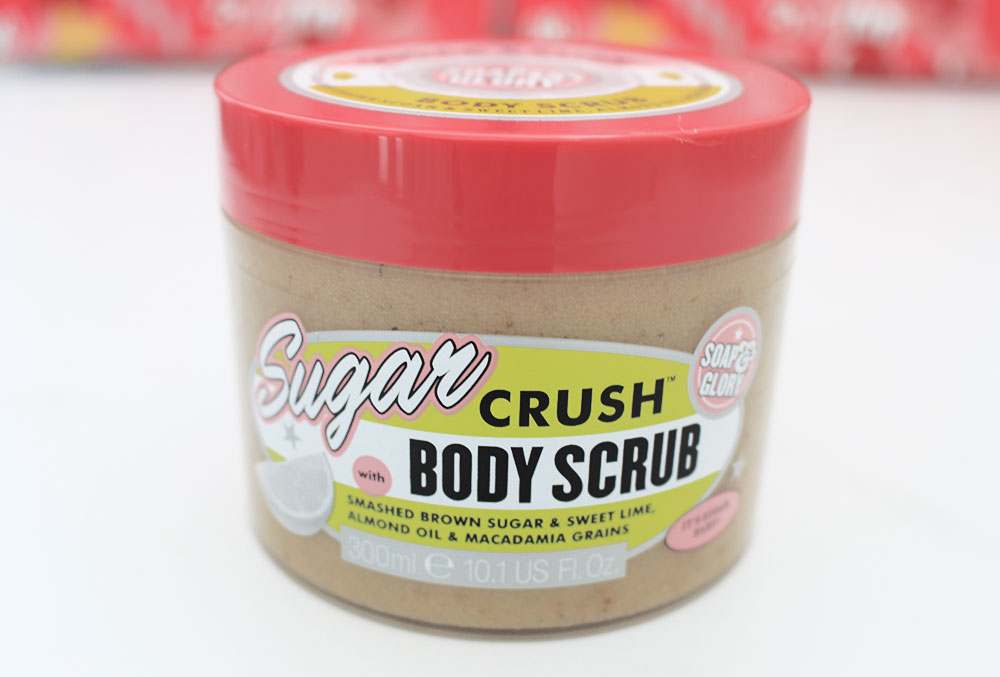 THE MOISTURISERS
BUTTER YOURSELF™ Moisture Lotion 500ml
THE RIGHTEOUS BUTTER™ Body Butter 300ml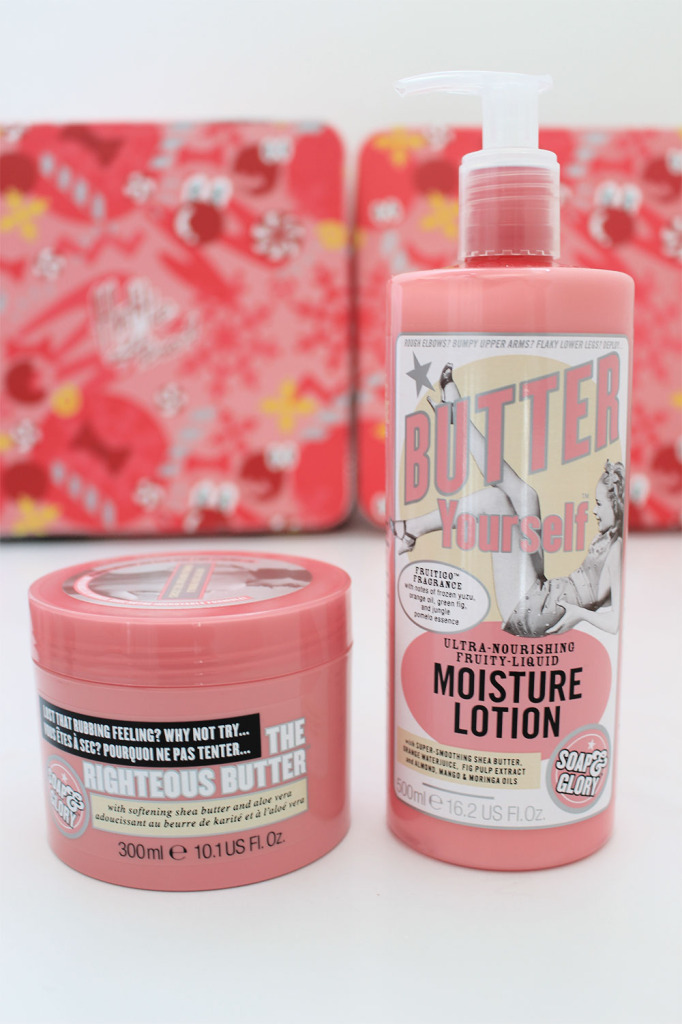 FOR THE EXTREMITIES 
HAND DREAM™ Super Cream 100ml (contains AHAs, oooooooo)
HEEL GENIUS™ Foot Cream 125ml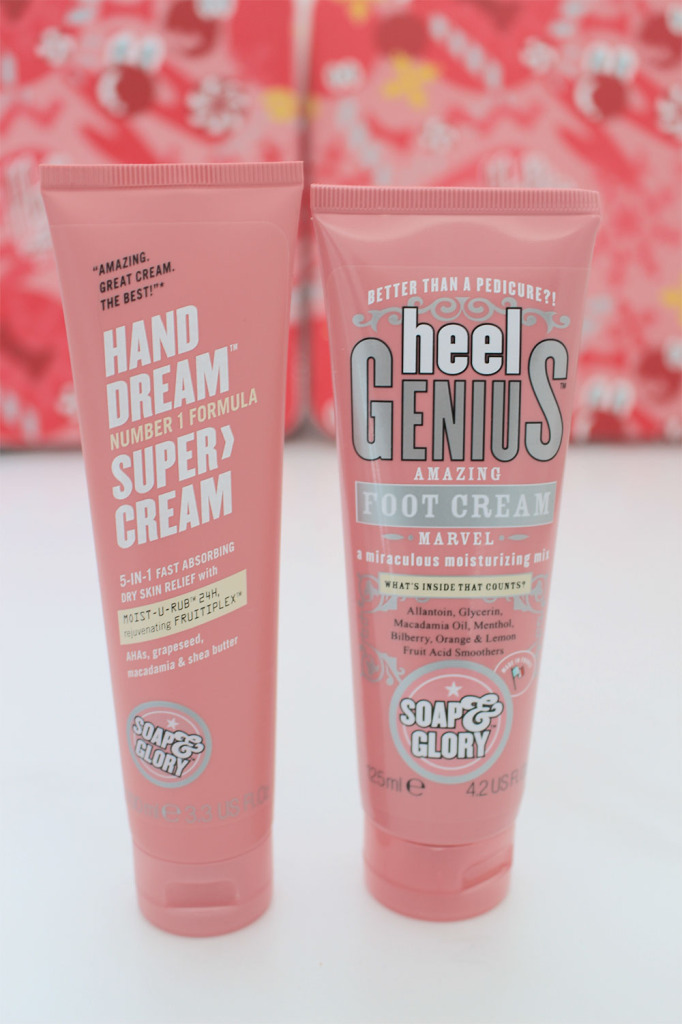 THE REMOVER
OFF YOUR FACE™ 3 in 1 Daily Purifying Cloths (25 cloths)
THE BEAUTIFIERS 
SEXY MOTHER PUCKER™ Lip Lacquer in Charm Offensive 7ml
THICK & FAST™ Super Volume Mascara 10ml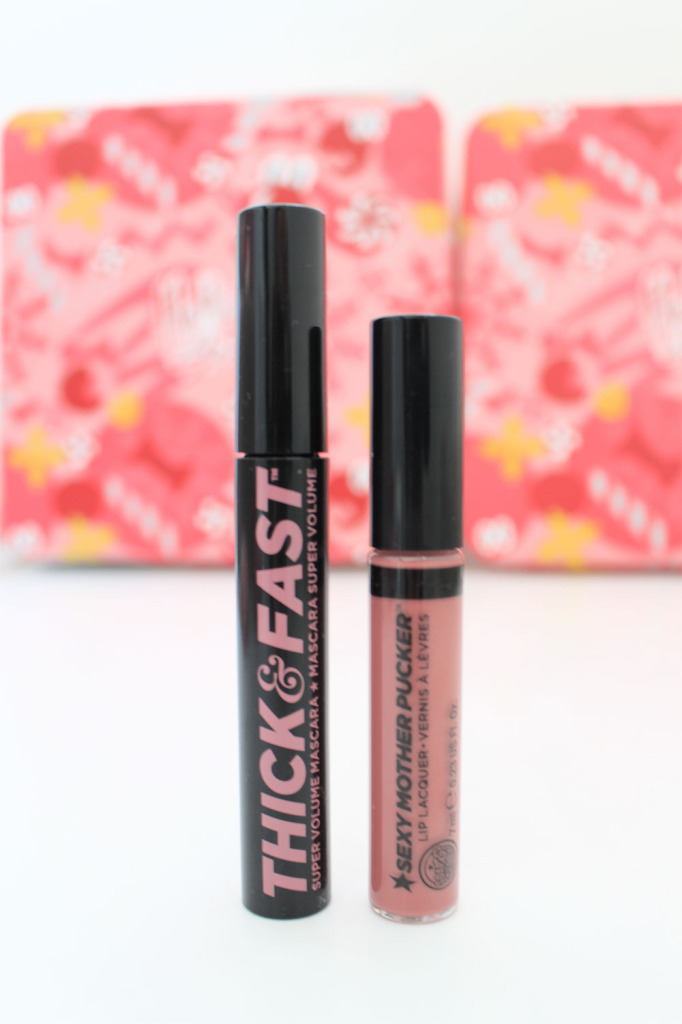 It all comes within a drawstring bag inside the box!
TIP. Hang it in the bathroom and keep cotton pads and clean muslin cloths to hand or use as a storage bag for hair rollers!