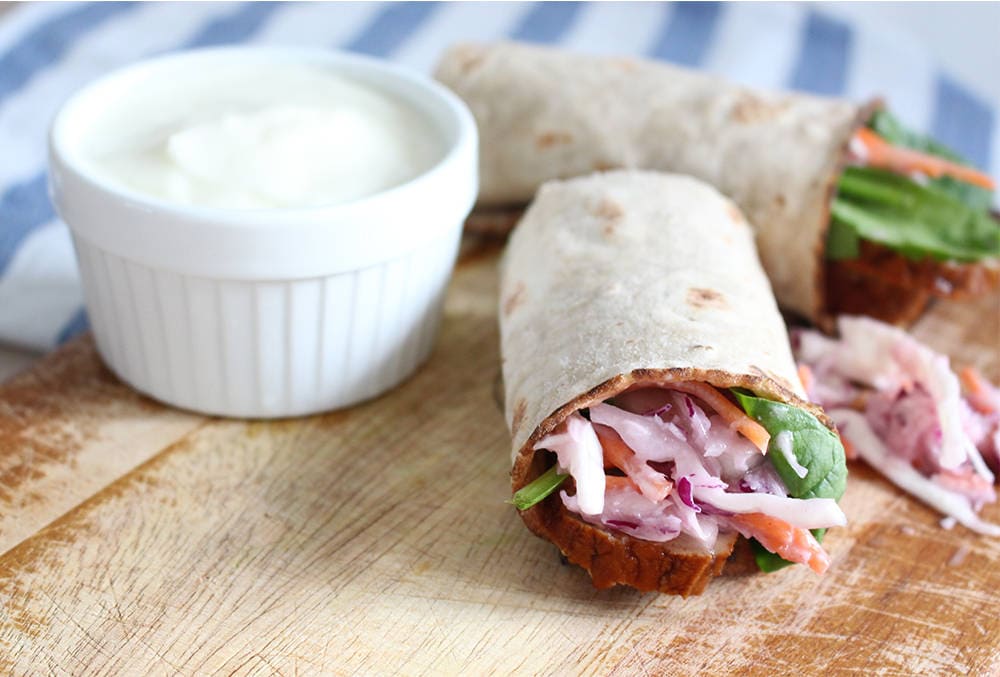 Smoked Tofu and Spicy Vegan Coleslaw Wraps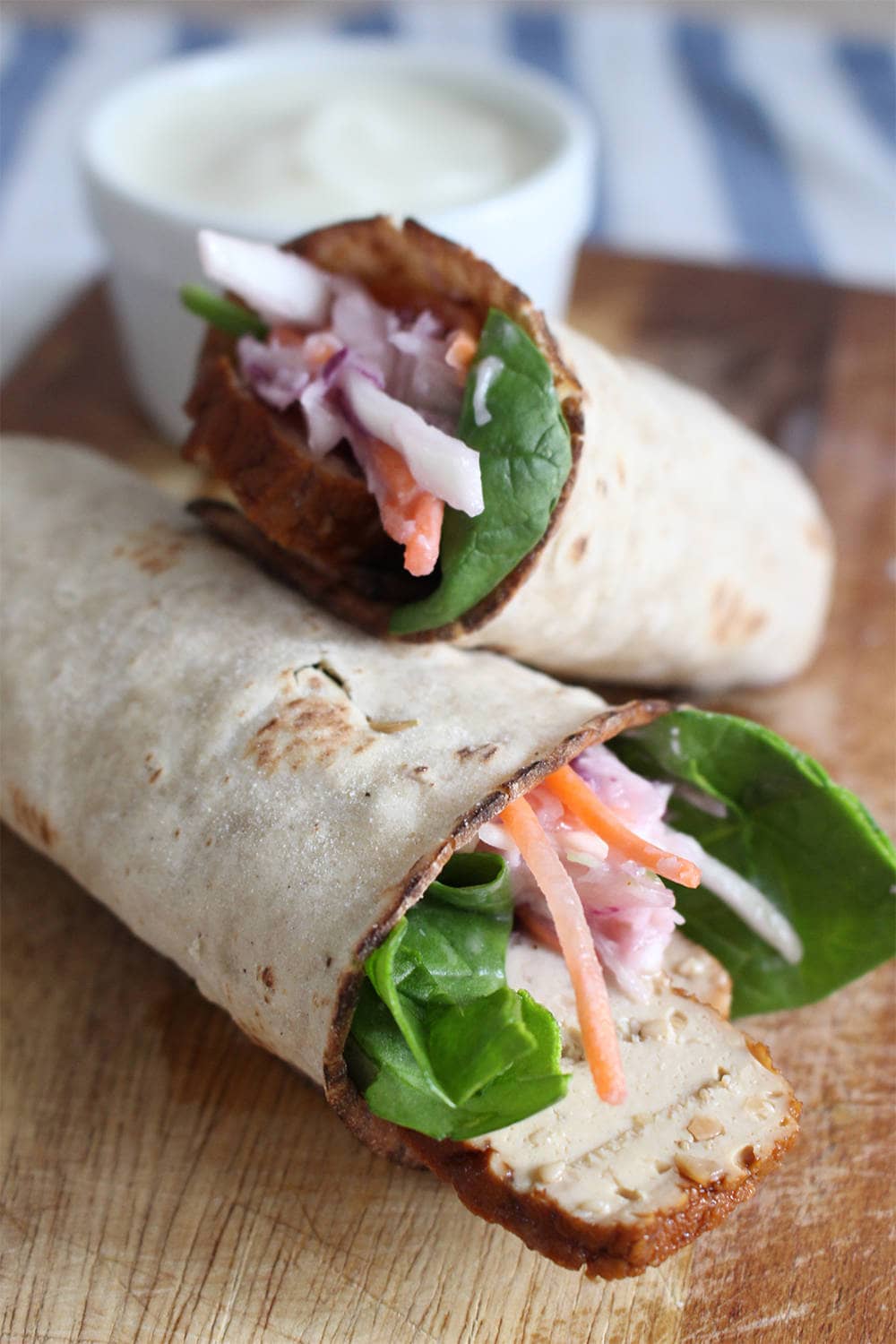 Smoked Tofu and Spicy Vegan Coleslaw Wraps
Today's healthy food post is a quick vegan filled recipe wrapped up in a delicious Newburn Bakehouse ancient grain wrap. Snacks don't have to be unhealthy, greasy and filled with saturated fats. You can whip up something like this easily, benefiting from the nutrients whilst staying fuller for longer.
The Newburn Bakehouse ancient grain wraps are gluten free, wheat free and dairy free, they're high in fibre and a source of protein thanks to these ancient grains.
What Are Ancient Grains?
They're grains that haven't been bred, and as such they remain largely in the same form that they've been produced in over the last several hundred years. They're generally considered to be more nutritious than refined grain products.
We use the wholegrains of brown rice and maize, as well as ancient grains sorghum, teff and quinoa.
Why have we used them? Here's why:
Brown rice – Contains lots of Vitamin B, which is essential for energy levels
Sorghum – Is naturally a very good source of zinc
Maize – Has 10 times more Vitamin A than other grains
Teff – Has twice the Iron of other grains and three times the calcium
Quinoa – Contains all nine essential amino acids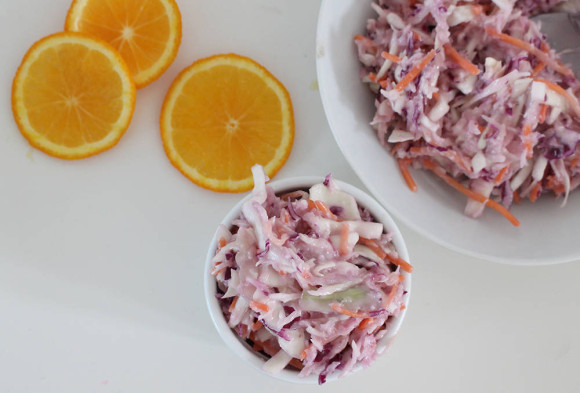 As I wanted the filling to be vegan friendly I made my own spicy coleslaw. Typically it's made using mayonnaise which contains egg but I made my own vegan mayo too (post for both recipes coming soon) grated the vegetables and added some spice to give it a little heat.
To make this snack even more healthy I added organic smoked tofu with almonds and sesame seeds then finished with some fresh baby spinach for contrasting flavours and textures.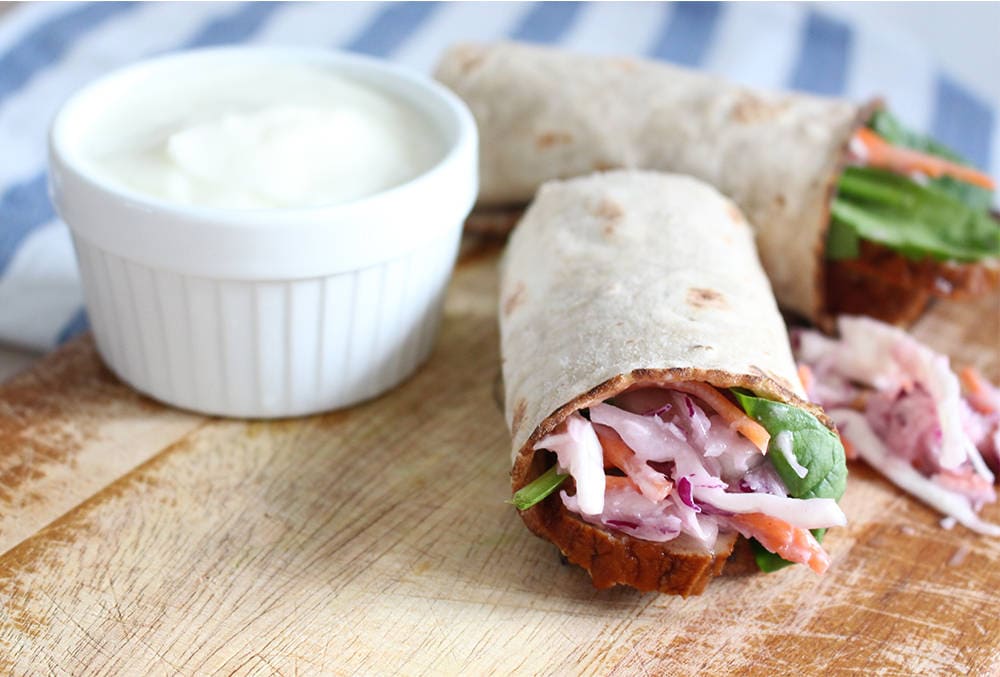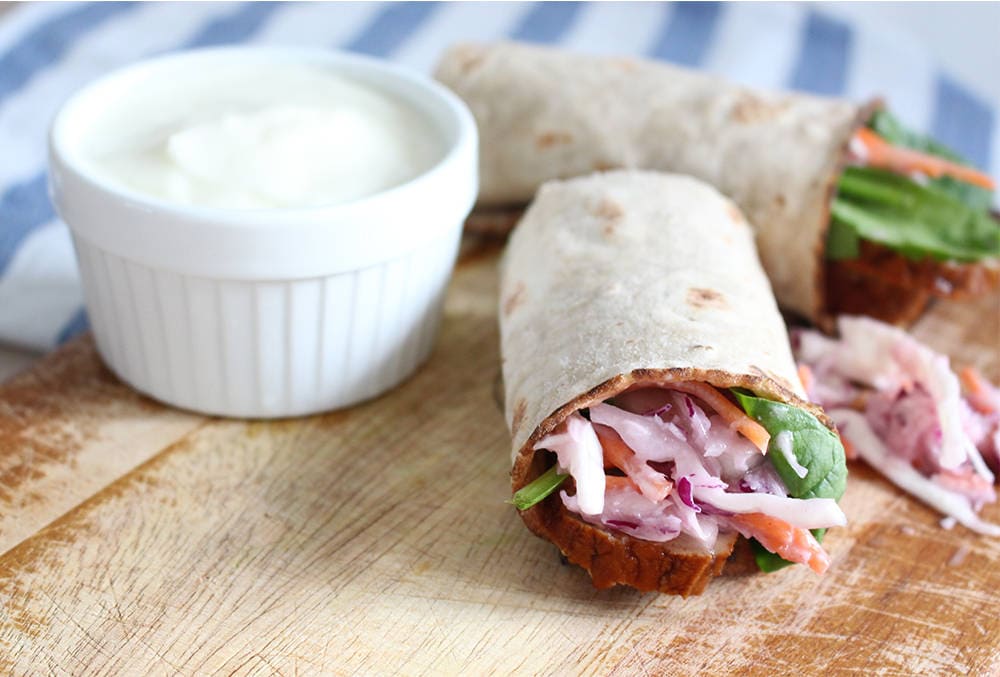 You can be adventurous or as simple as you like, and because they're mini you don't feel bad eating a few.
Let me know if you like these quick healthy recipe idea posts. If you like soups you should try this homemade winter warmer. You could even dip your wraps in!