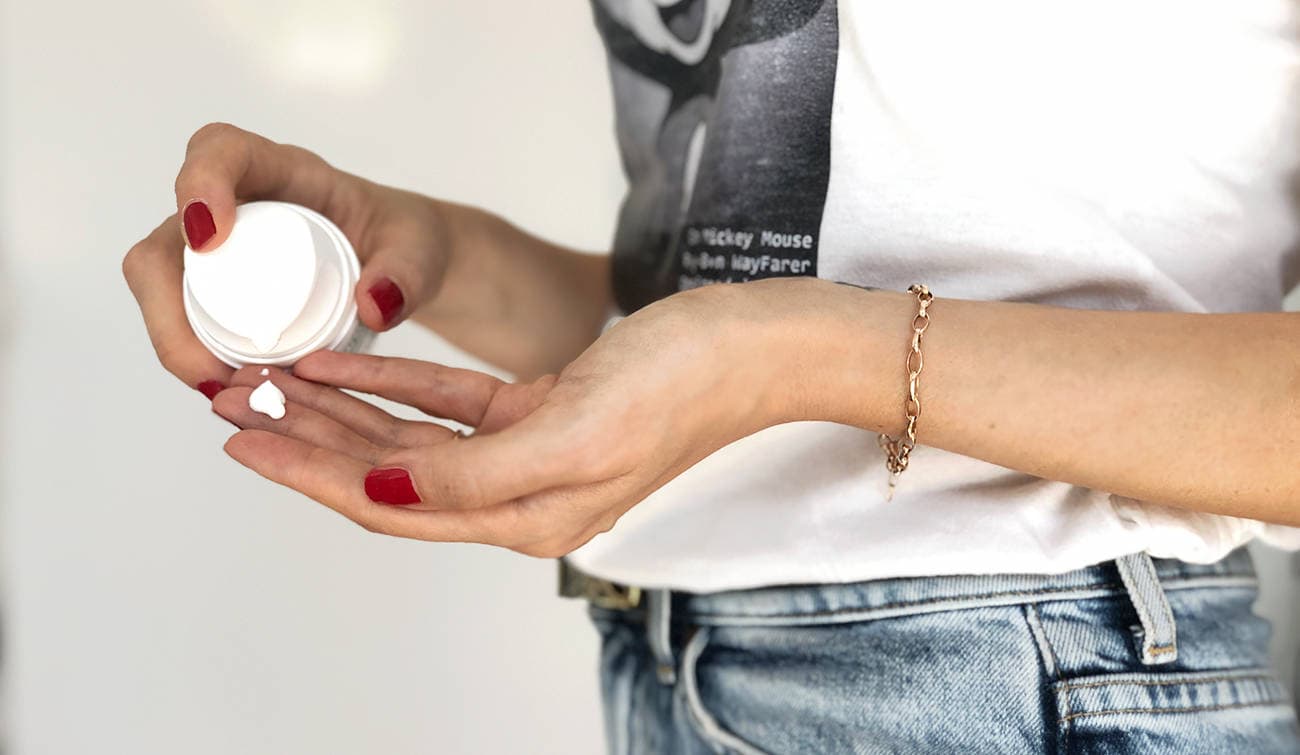 The £3 Cream That Compares To A £80 Concentrate
If you read my post on the Shiseido Ultimune Power Concentrate you would have already known this was coming.
While researching the ingredients in the Shiseido's product, I realised that many of the same elements appear in Simple's Regeneration Age Resisting Day Cream.
When it comes to high-end brand, you pay for the prestige, the packaging, the research and perhaps patented ingredients.
One thing I like is that they haven't called this an anti-ageing cream – a term I know people dislike.
Instead, they market it as a cream which "helps to defend your skin against the early signs of ageing" which I think is correct and fair given the ingredients.
They've included SPF – a must for preventing premature skin ageing and protection. I use a separate SPF product that contains 30+, which I apply after my skincare. As not everyone does this, including it in skincare will offer a little protection; however, it requires more applications during the day.
I noticed the sunscreen ingredient Ethylhexyl Methoxycinnamate had mixed reviews online, so went straight to Cosmetic Scientist and personal care brand owner Sam Farmer. I asked his opinion and if the reports of its toxicity and endocrine disruptor had any credit.
He praised Ethylhexyl Methoxycinnamate for being a fantastic sun protectant ingredient in formulation but disagreed with the misleading toxicity claims.
"Not in cosmetics, as you know, toxicity is dose-dependent for all chemicals, including water and oxygen.

The trouble is, even if people find reliable sources of scientific literature and study on the internet, they don't know how to read them in terms of understanding the results and risk levels cited.

All these products have gone through the necessary testing, toxicology and safety assessments."
I begin thinking about swimming pools and bleach. We happily swim in a pool of chlorine, even though bleach and pool chlorine contains the same base chemical. The only difference between the two products is the concentration strength. In dangerously high concentrations, it too will be toxic for the body but is tested multiple times daily.
Going back to the SPF; I wanted to know if it was broad-spectrum sun protection – meaning if it protects against both skin burning and skin ageing. Ethylhexyl Methoxycinnamate protects against UV-B only, but the finished cream combines both UV-A and UV-B ingredients, creating a broad-spectrum product.
So what's the benefit of this day cream?
According to Simple, Regeneration Age Resisting Day, Cream is suitable for all skin types, including even the most sensitive skin. It contains no artificial perfume or colour and no harsh chemicals that can irritate the skin.
They've included ingredients that help to protect, soothe, promote cell regeneration, reduce inflammation and nourish the skin.
How is it similar to Shiseido Ultimune Power Concentrate?
I found several similar ingredients that appeared in both
A mushroom extract, Oat-Beta Glucan, Vitamin E and botanical extracts.
Shiseido claimed that for centuries, this extraordinary mushroom had been used for its strong immunity-enhancing powers while ß-glucan enhances declined functions of Langerhans cells*
Hero ingredients.
Glycerin– Humectant, helps keep skin hydrated.
4-Methylbenzylidene Camphor– ultraviolet light blocker.
Fomes Officinalis Extract(Mushroom) – A natural astringent shown to improve skin tightness and firmness as it diminishes the appearance of pores. The mushroom extract can help to hydrate, firm, improve skin's radiance and can help provide some immune protection for the skin.
Panthenol– Panthenol is the provitamin of B5, used in cosmetics and beauty products primarily as a lubricant, emollient and moisturiser.
It can bind to the hair and penetrate the skin, providing both lubrication and hydration (Wikipedia).
Camellia Sinensis Leaf Extract– green tea extract EGCG polyphenols are widely known for their anti-carcinogenic and antioxidant abilities and have been shown to inhibit the body's immune suppression and skin cancer induction that typically follows UVB exposure.
Allantoin– Extracted from the comfrey plants, Allantoin stimulates skin cell regeneration to help heal and protect sensitive skin while it soothes and softens.
Tocopheryl Acetate – a vitamin E, antioxidant and skin conditioner.
Avena Sativa Kernel Extract– Oat Kernal extract. – beta-glucan etc. anti-inflammatory and soothing properties on the skin.
Sorbic Acid– Naturally occurring and synthetically produced. In cosmetics and personal care products, Sorbic Acid and Potassium Sorbate function as preservatives and antimicrobial agents.
Thoughts.
The lightweight cream sinks into the skin quickly, leaving it feeling moisturised and smooth.
Overall it's a great product. Of course it's not a total dupe for the Shiseido Ultimune, however, for under £3 it packs a punch and highly rated according to the reviews.
There's some similarity which impressed me – considering the price – however, Shiseido does have some patented ingredients that can't compare.
Nevertheless, Simple's formula is effective and contains no fragrance, unlike the Shiseido Ultimune.
Note: Since writing, the offer has now changed. It was £2.99 at Superdrug but is now £5.99 by one get one free, so they work out almost £3 each.