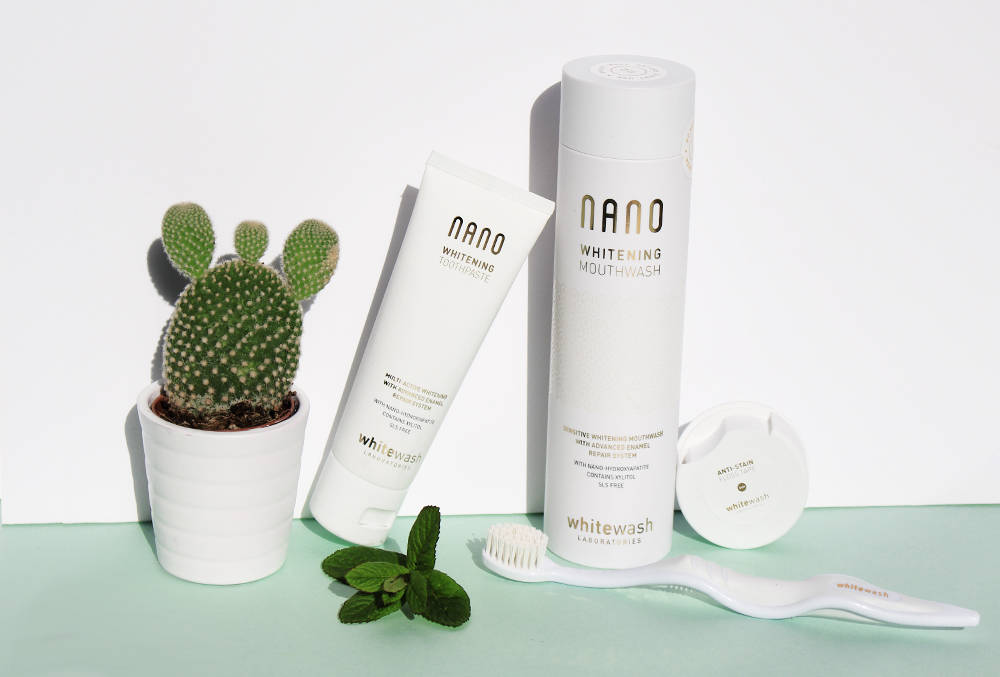 Safe Teeth Whitening At Home With WhiteWash NANO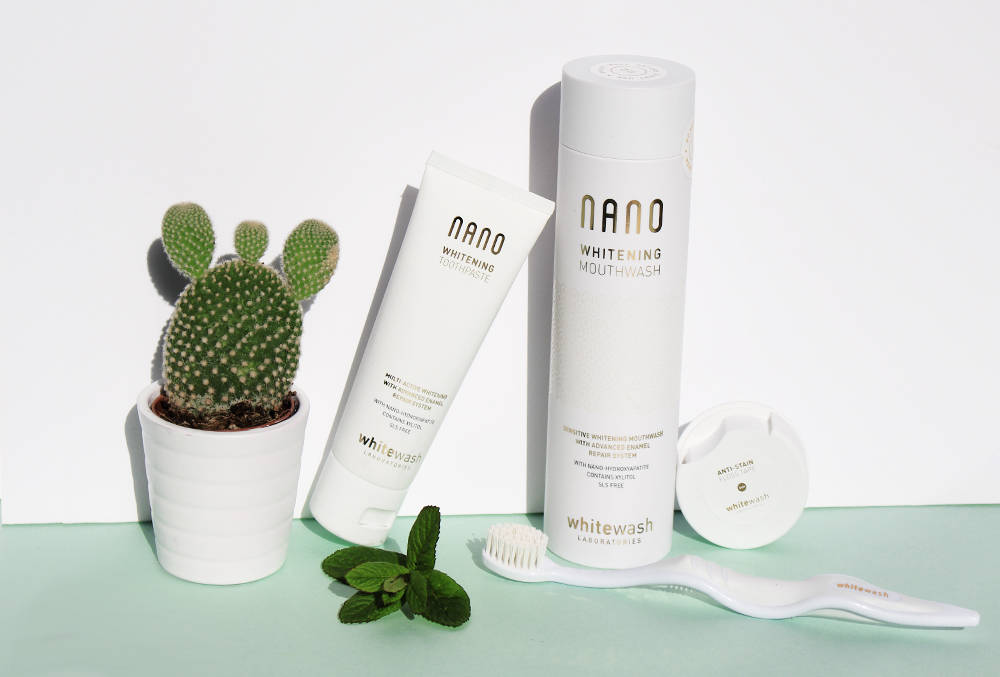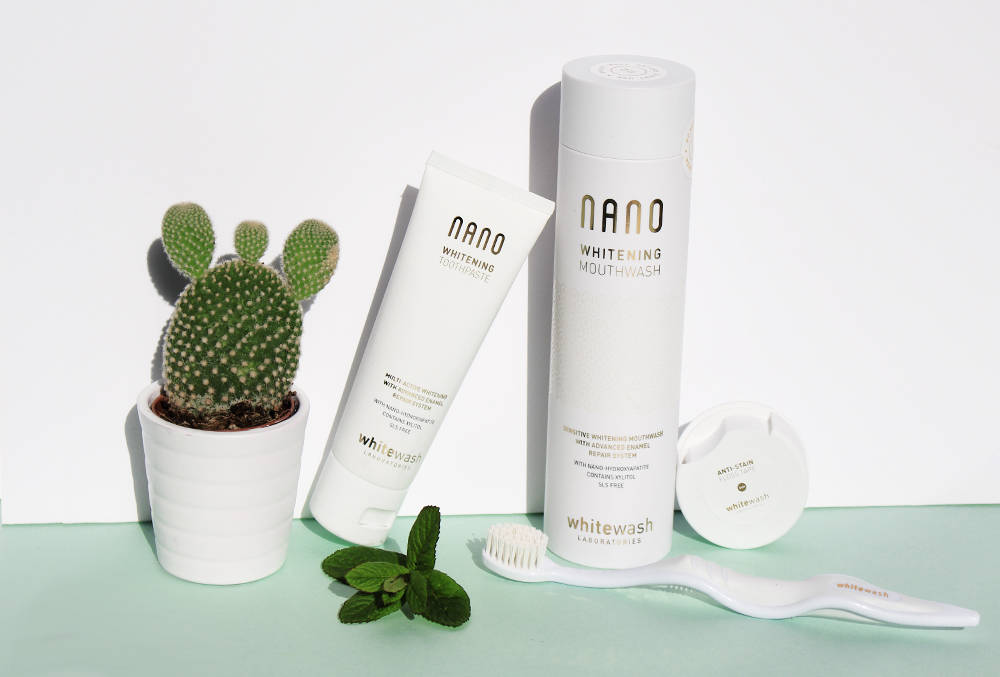 Being pregnant means a lot of beauty products and treatments are off limits due to ingredients that may be extremely harmful or too stimulating. Regular teeth whitening products are one of them due to the peroxide content that could prove harmful if ingested. A  lot of toothpastes or strips contain this bleaching agent making it dangerous territory.
I was recently introduced to a company called WhiteWash Laboratories who are oral care and teeth whitening specialists launching their new Nano whitening range. All of the WhiteWash Laboratories products are formulated and created by UK dentists and the Nano range is part of their non-peroxide collection. I explained that I was pregnant and wanted to be assured these are safe to use for us women during this time, to which they confirmed "all the products that are part of the Nano range fall under the EU cosmetics directive and there is no evidence that any of the ingredients would pose any risks during pregnancy."
They also explained that the Nano range uses advanced Enamel Repair technology which helps whiten and prevent sensitivity so is very safe.
I've suffered with sensitivity terribly after using home whitening gels in the past so was a little hesitant using this at first however felt at ease knowing it has been created by dentists themselves to repair and protect whilst wanting to achieve whiter teeth.
They also confirmed the Nano range is SLS and alcohol free, it currently includes 4 products in the collection which I have been trialling for 2 weeks.
NANO WHITENING TOOTHPASTE
What is it? – Developed by UK dentists and contains a multi-active whitening complex with advanced enamel repair technology to help whiten and remineralise teeth. A combination of special micro-polishers remove surface stains whilst the enamel repair technology helps to repair teeth, reduce sensitivity and create a radiant sheen on teeth. The addition of naturally occurring xylitol inhibits bacterial plaque formation preventing acid attacks.
Ingredients – Hydroxyapatite, glycerin, calcium carbonate, xylitol,aqua,kaolin,potassium nitrate, hydrated silica, tetrasodium pyrophosphate , sodium bicarbonate, pentasodium triphosphate, php, cocamidopropyl betaine, aroma, xanthin gum, titanium dioxide, stevioside, sodium fluoride, urea peroxide, eucalyptus globules leaf oil, L-menthol
Directions – Brush teeth at least twice a day, after brushing spit the toothpaste out but don't rinse.
Note – Suitable for daily use.
Thoughts – When I first used this I was expecting a typical toothpaste consistency so don't alarmed by the thick texture of this. It's more of a very thick paste that becomes similar to regular toothpaste once mixed with water and brushed onto teeth. It has a menthol scent and leaves teeth feeling clean afterwards. I experienced no sensitivity or tingling whilst using this.
NANO PREMIUM WHITENING TOOTHBRUSH
What is it? – Professional whitening toothbrush with whitening bristle technology.
How Does It Work? – Special whitening particles are added to the toothbrush bristles to help remove and prevent the build up of stains.
Benefits
Whitening Bristles – Clinically prevent remove 35% more stains compared to normal bristles.
Ergonomic Design – Premium design with ergonomically contoured handle for a more comfortable brushing experience.
Firmness – Medium
Thoughts – I was a little surprised by the design of the handle as the majority are straight but the contours work perfectly within the hand supporting the fingers and thumb. It's something I hadn't even thought about until I tried this and now definitely prefer it to the straight handles. The bristles aren't too firm but at the same time I felt had adequately cleaned my teeth.
NANO WHITENING MOUTHWASH
What is it? – A sensitive whitening mouthwash with advanced enamel repair system.
How Does It Work? – WHITEWASH NANO whitening mouthwash has been developed by UK dentists and uses enamel repair technology to help whiten and remineralise teeth. The advanced complex helps to reduce tooth sensitivity and create a radiant sheen on teeth, the addition of natural occurring xylitol inhibits bacterial plaque formation preventing acid attacks.
Benefits
Whitening
Remineralsising
Reduces sensitivity
Ingredients – Aqua, xylitol, glycerin,hydroxyapatite, potassium nitrate, php, potassium sorbet , sodium benzoate, stevioside, aroma, menthol, sodium fluoride, polysorbate 20, disodium edit, citric acid, limonene.
Directions – Use twice daily before brushing. Do not dilute. Fill cap to the 10ml line. Rinse around teeth and gums for up to 60 seconds, gargle and spit out. Do not swallow.
Make sure to shake before use as it activates the enamel repair technology.
Thoughts – This is the first mouthwash I've used that requires usage BEFORE brushing. I was a weird concept initially as I usually follow brushing with a refreshing gargle however this isn't a typical mouthwash. It remineralises and helps to reduce sensitivity.It has a fresh mint scent and doesn't leave that burning sensation you sometimes get from mouthwashes.
NANO WHITEWASH ANTI-STAIN FLOSS
What is it? – A flossing tape which uses a special whitening complex that provides an anti-bacterial action and helps to brighten the spaces between teeth.
Benefits – This advanced non-shredding floss glides easily between teeth and features micro-perforations for a superior clean.
Ingredients – Aroma, cera alba (beeswax), menthol, xylitol, limonene, sodium saccarin, urea peroxide, linalool
Directions – Remove 50cm of floss and wrap around your middle fingers. Hold between your thumb and index finger on each hand. Gently slide the floss between teeth moving up and down to remove plaque and debris.
Thoughts – A minty blue tape in an easy to use dispenser. It twist locks too to protect from little ones. It's not too thick and also not sharp so didn't experience any accidental cuts.
Overall – It took a little getting used to initially as the steps have been reversed. They recommend to FLOSS – WASH – BRUSH which I've done the other way around since I can remember. The paste was a little tough to squeeze out but after the first few times gets easier and I've been told that my sample tube has a smaller lid so the standard tubes will be supplied with bigger caps. It's not a problem however as the paste thins immediately when brushing. I'd recommend keeping the cap closed as the product contains kaolin, one of the ingredients to help remineralise the teeth and may dry out if exposed to the air for long periods of time.
After each use my teeth felt smooth and not once over the 2 week trial period did they feel sensitised in any way. I have noticed that my teeth look brighter and even as some teeth looked a slight different shade to others prior to the trial. Now obviously this isn't going to transform teeth 6 shades whiter like dental treatments, no, this is far kinder and repairs a lot of the daily damage from the food and drinks we consume.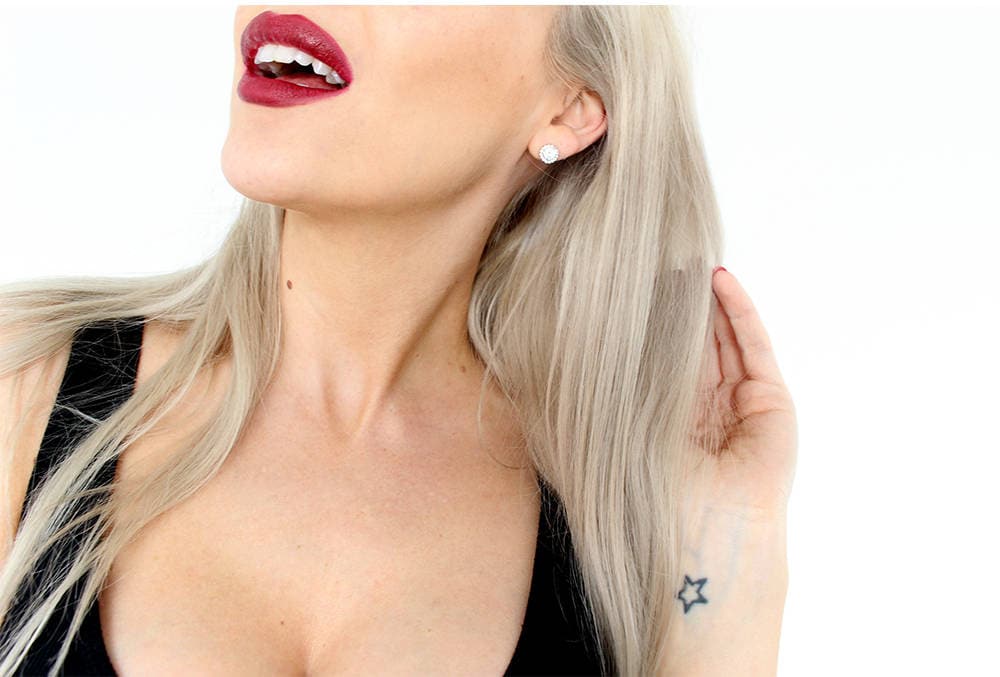 I would say this is a great range to improve the look and condition of teeth in a non-damaging or extreme cosmetic way. It's a good preventive to keep stains from discolouring the teeth whist protecting and brightening at the same time.
I tested the toothpaste with my electric toothbrush and it was perfectly fine, overall I'm happy with this and have continued to use past the 2 week trial period.
Giving Back – Nano donate a toothbrush to a child in need for every whitewash product sold. For more information visit
brushforabrush.org
Disclaimer  – I worked in collaboration with WhiteWash Laboratories to trial their whitening range. All opinions are 100% honest and findings of my own personal usage of the product. WhiteWash Laboratories had no control over any creative content or opinions. All images are my own.