Nars Larger Than Life Eyeliners Review
Nars larger than life pencils are creamy, rich in colour and do actually last. There's 11 shades in the range named after some of the most iconic streets in the World, they claim to have 12-hour wear with no smudging and or caking.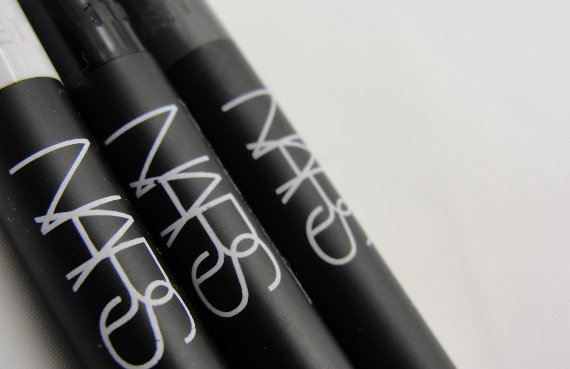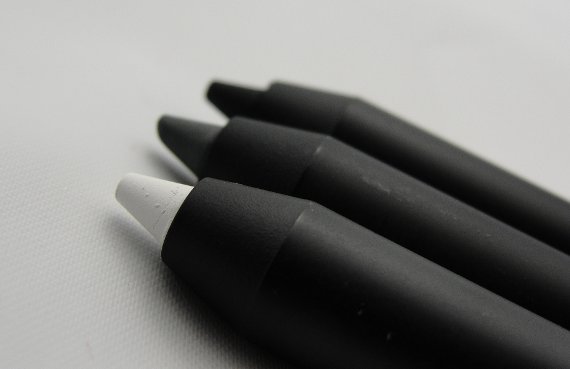 These Nars pencils glide on to the skin with minimal effort and deposit a heavy amount of colour to create an opaque even layer. Once applied they do set so work quick if you want to soften the edge by blending them. They don't claim to be waterproof so they should be fine in the waterline, generally they state if it's not safe to do so but it has no mention of this however if you are worried call their customer services.
I wore the black on my upper lash line and didn't get any movement, I do find it strays from the waterline so you may need to re-apply several times during the day to keep it dark. To test the 'smudge factor' I rubbed all three swatches on my hand pretty hard to see if they bled into each other. I was impressed how little it transferred, the grey lightly moved into the white but that was forgivable given you would never rub your eyes with the same if ANY force.
Review
Colour Payoff – Rich in colour.
Longevity – Lasts hours however in the waterline it fades and reapplying is necessary
Shade – Via Veneto,Santa Monica Blvd, Madison Avenue.
Texture – Creamy
Finish – Matte
Price – £17
Shop – Space NK

Use the white liner as a base under bright eyeshadows to make the colours appear even more vibrant!