Make-up Atelier Paris T18 Eyeshadow Palette Review
Make-up Atelier is a fantastic professional brand, I was lucky enough to spend some time at their counter at IMATS and play with the different products and see for my self how amazing the glitters and loose pigments were and let me tell you they were AMAZING!
I have a few Make-up Atelier palettes to review with a mix of eye and lip products. First up is the T18 palette, rubbish name but fantastic colours. This is a palette that will suit anyone but will make blue eyes really stand out due to the golds and browns not to mention the petrol blue.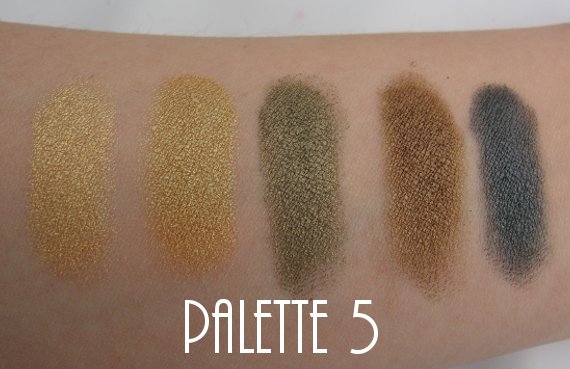 Colour Payoff– Very Pigmented, can be blended to a soft finish or built up to a strong opaque shade.
Longevity– Due to the softness they may budge, it was ok on myself but others may benefit from a primer.
Shade– T18
Texture– Buttery soft, almost like satin.
Finish– Pearl.
Price – £25
Shop – www.makeupatelierparis.co.uk
Overall – Loving the colours and texture, these have that soft creamy consistency although they are powder eyeshadows. They apply like a dream but you may find they need a base, if you get this palette use the pale gold as a highlight it is beautiful!