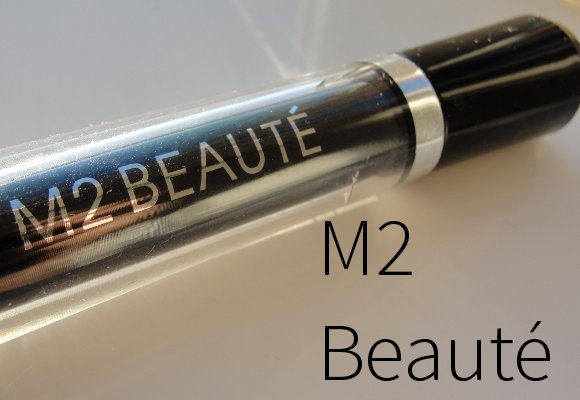 Review: M2 Beauté Eyelash Activating Serum
We have all seen the products that promise thicker hair, longer lashes and stronger nails but do they always deliver?
I received the M2 Beauté Eyelash Activating Serum towards the back end of October, it advises 6 – 8 weeks of use before seeing any results.So before jumping into a review I wanted to give a realistic usage time before revealing my findings.
What they claim,
[quote align="center" color="#999999″]The special effective MDN complex promotes thicker, longer, and stronger lashes. Biotin strengthens the lashes and delays the cycle of lash loss. Hyaluronic acid makes lashes supple and gives them a healthy look. Additional care ingredients absorb and bind moisture, improving the elasticity and firmness of the lashes.[/quote]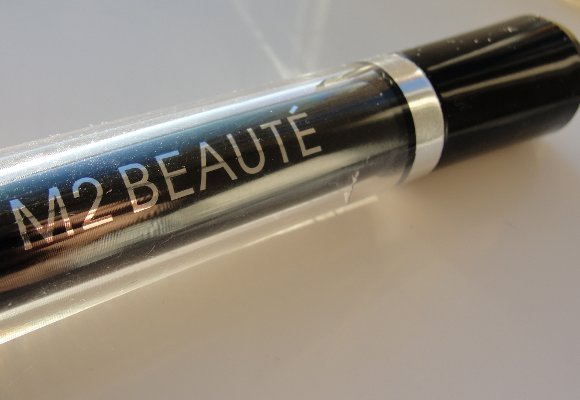 My eyelashes before the treatment were dry, wouldn't curl, were short and the most noticeable for me were the gaps. I also had one rogue eyelash that was shorter and wouldn't curl so if I wore just mascara it would stand out.
(Apologies for the lack of sharpness on this picture)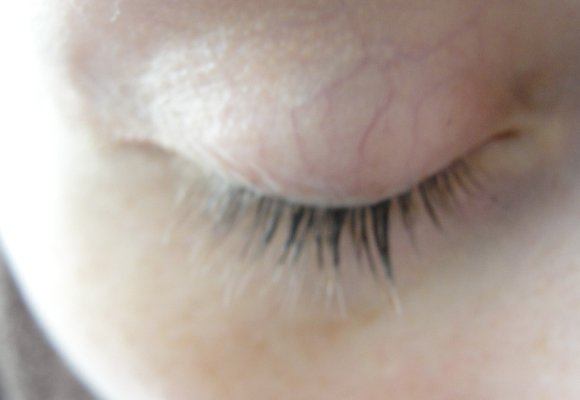 These are my lashes before the treatment, you can see they're not horrendously short as the tips are just a little lighter however you can see how many sparse patches there were. If you have seen my YouTube videos you'll know how I would always complain about them.
These are my lashes after 10 weeks of use, once per day on an evening.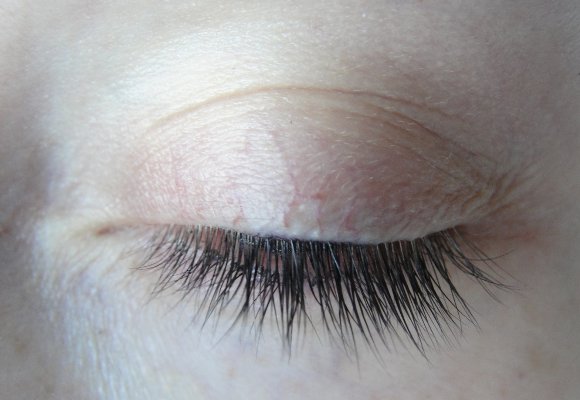 These are my lashes 10 weeks after the treatment and tinted.
What was most most noticeable was that the curl held after using an eyelash curler and mascara. The curl was even and that stray lash has grew and curled in line with the others. I don't think they have got so much longer but they're definitely thicker, I'm so pleased with them that I no longer wear false lashes and on the 14th  of December went out clubbing without any falsies!
This is the serum and eyeliner tip applicator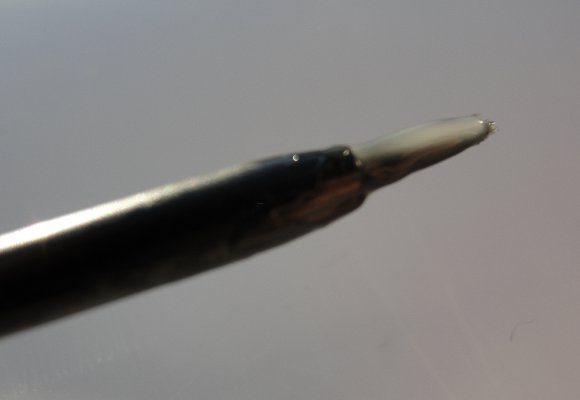 Would I recommend it?
Yes definitely but you must use it as advised, I use mine on a night after cleaning my face so it is part of my daily skincare regime. I have persisted with the application and you can see the results.
You can purchase this from Novellus Aesthetics
I would like to stress that no false lashes have been used in the after picture. I will take a picture of them with mascara so you can see how they look with makeup on.