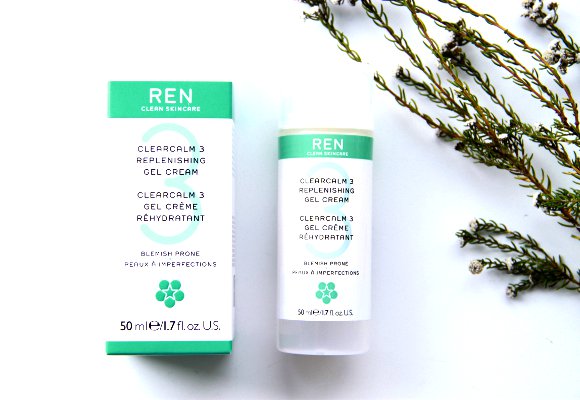 REN ClearCalm 3 Replenishing Gel Cream Review
Ren skincare has become a firm favourite of mine and it's evident by the stock in my beauty wardrobe that this brand has firmly taken residence.
Unsettled skin has forced me to look for products that work on blemishes but also nourish and protect the skin. Some I find too abrasive and strip the oil so much so it leaves my face tight, red and ultimately worse!
Sticking to my double cleansing method using a cream cleanser and the Ren hot cloth cleanser, I opted to just change my daily cream in the hopes of hydrating and treating simultaneously.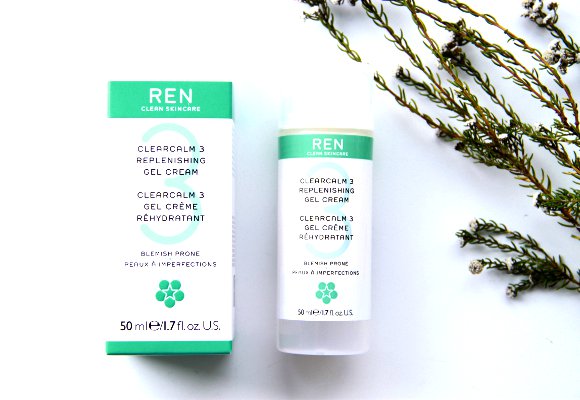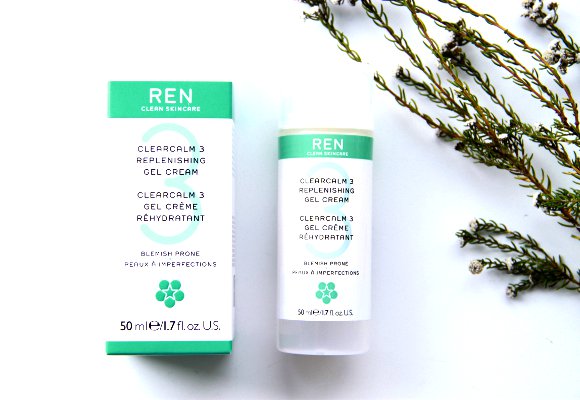 Ren have a range dedicated to blemish-prone skin called Clear Calm 3. In this collection there's the popular Clarifying Clay Cleanser to deeply cleanse and purify, the Clarity Restoring Mask to absorb serum and de-congest pores then there's the cult beauty product the ClearCalm 3 Replenishing Gel Cream * – formerly known as ClearCalm 3 Replenishing Night Serum.
The newly named gel cream comes in a plastic container, colour coded mint green to co-ordinate with the rest of the range. The packaging is compact making it easy to transport and the 50ml volume means taking this on-board won't be an issue. Scent wise it's quite herby with no offensive astringent smell usually associated with these types of treatments. Ren is against animal testing and their products contain no parabens or other nasties. Despite this it still has a decent shelf life with 9 months on this from opening. I'm guessing I'll get through this before that time frame as I'm currently using it day and night however you can use it either or.
Application is simple, take a large pea sized amount and massage into cleansed skin. Remember! deeply cleansed skin will allow products to work more effectively and will also lessen the chance of blocked pores causing blemishes.
The texture is not what you'd expect from a gel as it's not thick but it has more of a resistance than a liquid moisturiser. I would describe it as a light serum that sinks in nicely, without residue or feeling too tacky. This is an ideal product for makeup in a hurry as you can apply your base very quickly after using this.
There's many reasons for blemishes, hormones cause a big part but ineffective cleansing, a build up of sebum (oil) a build up of dead skin cells and spot causing bacteria. Thankfully this works on all those – except the hormones sadly!
No wonder this product is a favourite, with its exfoliting acid, soothing and bacteria fighting Lavender, anti-aging Sage and redness busting Licorice. It really is a great combination for controlling unsettled skin.
Available at Renskincare.com