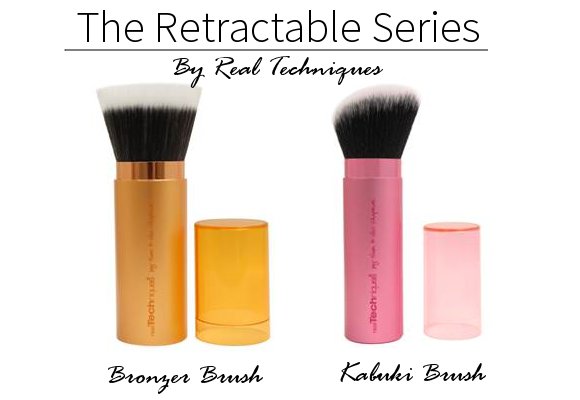 Real Techniques Retractable Brush Series
They're out!
Real Techniques have grown hugely since launching, most beauty gurus use them in their on-line tutorials and became the gift of choice according to the volume of instagram pictures on Christmas Day. They're affordable and a good alternative to higher brands, often equally as good.
They have added a new collection called the retractable brush series and I'm starting with the face range.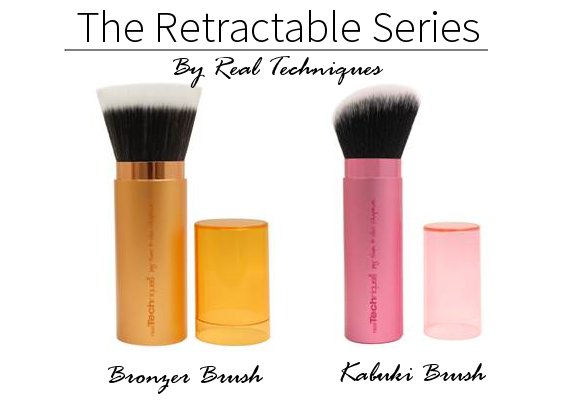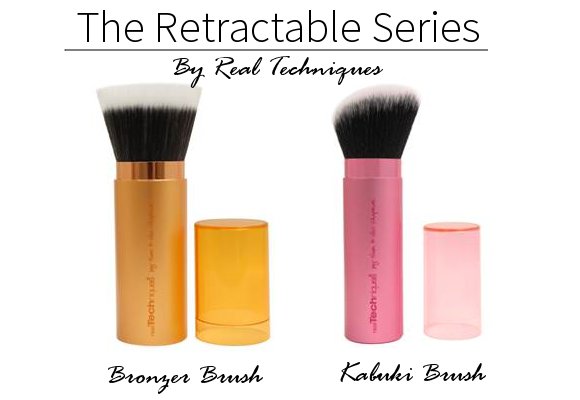 What's great about these is you can throw them in your make-up bag without the worry of bacteria or damage to the bristles.
The Kabuki Brush
This multi-tasker can be used for a variety of makeup uses, the cut of the bristles makes it a great contour brush but it is also ideal for powder, highlight, blush etc. A great addition to the brush collection
The Bronzer Brush
This bronzer brush is designed for perfect powder or bronzer application for a flawless finish.
Both are made with 100% cruelty-free, ultra plush bristles that help create flawless, high-definition results in any type of light.
Available in Boots from January 2014 and online at realtechniques.com