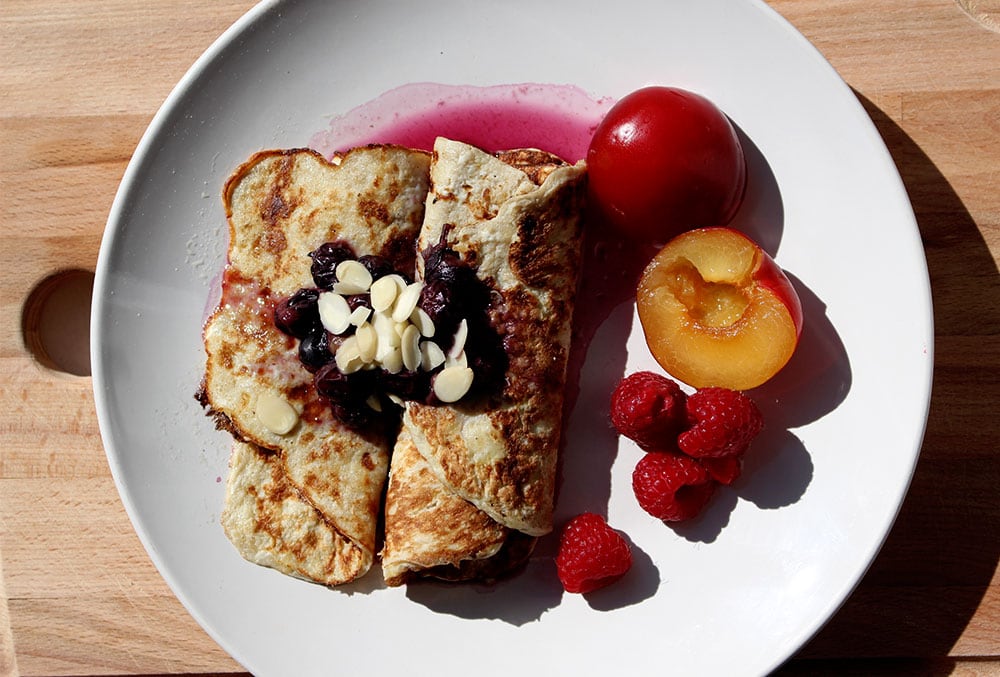 Protein Pancakes Using 2 Ingredients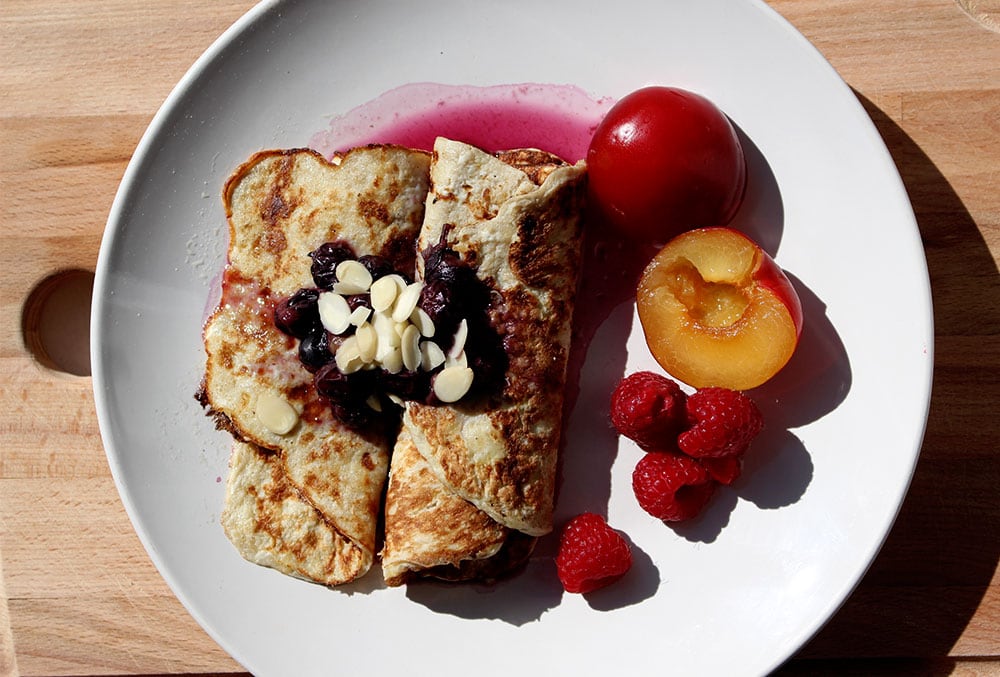 Today's foodie post is a quick one. You may or may not know that I have a huge interest in nutrition and the connection to health and beautiful skin. However for the moment it's purely a passion and not a career.
Now I'm not a chef but I do like to dabble in the kitchen, I like things to visually look pleasing on the plate but there also has to be reasoning for why I've chosen those items.
Since not eating meat over 2.5 years ago I've have to monitor what I eat more so than I did before, I need to make sure I get enough protein in my diet and get the correct carbs in. Carbs are vital to a healthy mind as well as functionality of the body, don't cut these out just replace for better ones. Read my post on The Myth About Carbs here.
There's a number of ways to make protein pancakes, a lot of them involve protein shake powder but it really doesn't agree with me. I bloat, get uncomfortable and feel irritated when I take it so I used the 2 ingredient method here.
Ingredients
1 Egg, 2 Egg whites
1 Banana
Steps
In a bowl mash a banana so that it is relatively smooth, it may take a little time but the results are better.
Beat the eggs together then pour into the banana and mix.
Use a little coconut oil in a pan and when hot add half the mixture, after a minute check the underside and once brown flip and brown the other side.
Repeat with the rest of the mixture.
In the image below I used just 2 egg whites, it was sweeter without the extra full egg however it will obviously contain less protein.
On the plate.
Apricots – Vitamin A
Kiwi – B6, C
0% Fat Free Greek Yoghurt – B2, B12, Calcium, Protein,
Walnuts – B6, Copper, Magnesium
Lime – Vitamin C
Peanut butter – packed with protein to compensate the removal of the full egg.
Raspberries – B6, Vitamin C, contains anti-oxidant properties.
Below is with 1 full egg, 2 egg whites and a banana.
On the plate
Blueberries – Vitamin C, E,
Organic flaked almonds – Vitamins B, E, Calcium, Copper, Magnesium, Potassium, Selenium (good anti-oxidant), Zinc
Plum – Fibre, Vitamin C
Raspberries – B6, Vitamin C, contains anti-oxidant properties.
I hope you enjoy and send me pictures if you recreate them
Tweet @CarlyMusleh
Instagram @CarlyMusleh