Products I'm Currently Loving…
The blogging world is bigger than ever so it's hard to stay original but what I find is if you write about what you personally love and enjoy using or new finds that aren't even necessarily new it keeps the blog unique to you and it won't feel like a chore.
I thoroughly enjoy writing my blog and recently as I have become the MUA and Beauty Editor for Chase magazine I have realised I have so much more I can talk about. As I am doing makeup on shoots regularly now I have come to know what works for me and what I would recommend. With this I have decided to do a 'Products I'm Currently Loving…' section, hopefully you will like it!
So first up is an eyeliner brush from Makeup Atelier, this eyeliner brush is the finest I have ever used and beats any other I have hands down. My Benefit brush which is now broke and in brush heaven was may favourite up until Makeup Atelier came along. This brush (no O) creates precise lines which is amazing for those wanting thin eyeliner, it's great for getting right in the inner corners of the eyes and fantastic for creating the appearance of fine hairs on the brows.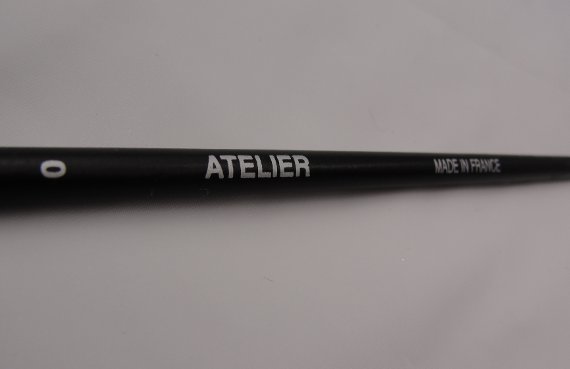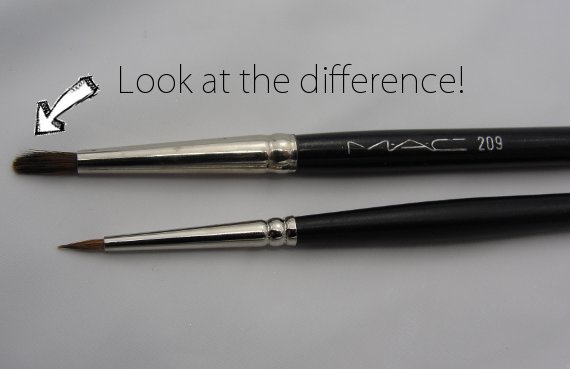 You can see the difference in brush size with the MA brush and MAC 109 eyeliner brush, it makes the MAC one look absolutely huge in comparison. If you're a newbie with eyeliners try a pencil then get going with a fine brush like this and a black gel eyeliner.