Portfolio Update:Chase Magazine Beauty Shoot.
I have been busy working on future issues with Chase magazine that I totally forgot to blog about my beauty shoot with them. I recently wrote a post about the cover for issue 2 including the English Rose fashion spread that I did the make-up for.
We covered three looks in total covering some of the most prominent trends seen for S/S 12: (these are the images before the final edit for the magazine)
Athletic Skin and Boyish Brows.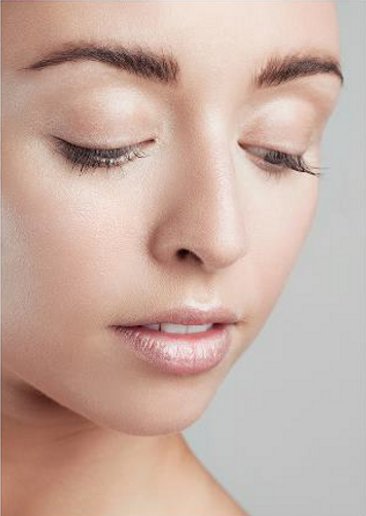 Athletic skin has been a popular term amongst artists at fashion week as it was used to describe the way the skin looks after exercise or that clear dewy glow you get from the shower after your gym session. This was seen at Chloe, Missoni, Jil Sander to name a few.
How to –
Mix a liquid highlighter with tinted moisturiser or foundation to make skin glow, the trick is to keep it lightweight as it should look as though your skin just really is that perfect!
I like to add extra highlight to the cheeks to give a more glossy 3d appearance.
The Boyish Brow look was also a key image with designers like  Stella McCartney, Sass and Bide, Kenzo, Erdem and Versace agreeing bolder is better.
How To –
Use either a brow pencil or eyeshadow, I combed lashes upwards and fixed in place with a brow gel by MAC. The look is kept simple with no mascara and a little lip balm.
Doll Eyes
Doll like eyes were seen at Louis Vuitton and Marc Jacobs with the heavy liner and fluttery lashes giving a soft girly appearance which went beautifully with the feminine collections.
How To –
Make eyes look bigger and almost doe-eyed by emphasising the outer corners. Keep the heaviest part of the lash on the outer edge and apply a soft brown in the crease to give the illusion of depth hence making eyes look deeper and larger. A pale pencil on the waterline also gives this illusion. I used a flesh coloured eyeliner by Nars.
Brights & Gold Leaf

A look that has been used not only throughout the fashion industry but also the make-up one is matching nails and lips. MAC recently launched a collection of matching sets for lips and nails proving matching does look good!
At Jason Wu and Erdem they focused on keeping lips bright and at Topshop and Fendi gold leaf was used so I decided to fuse the two and created bright lips with equally colourful nails and gold tips.
How To
For the lips I used MAC impassioned with a little Illamasqua pigment in the centre. On the nails I used a high street polish with real gold leaf on the tips!
I'll be writing a separate post (may be a video too) on how to create these nails.
Photography:Georgia Claire Tyrie
Model:Emma Catling @TyneTees Models
Make-up: Carly Musleh
Nails: Carly Musleh