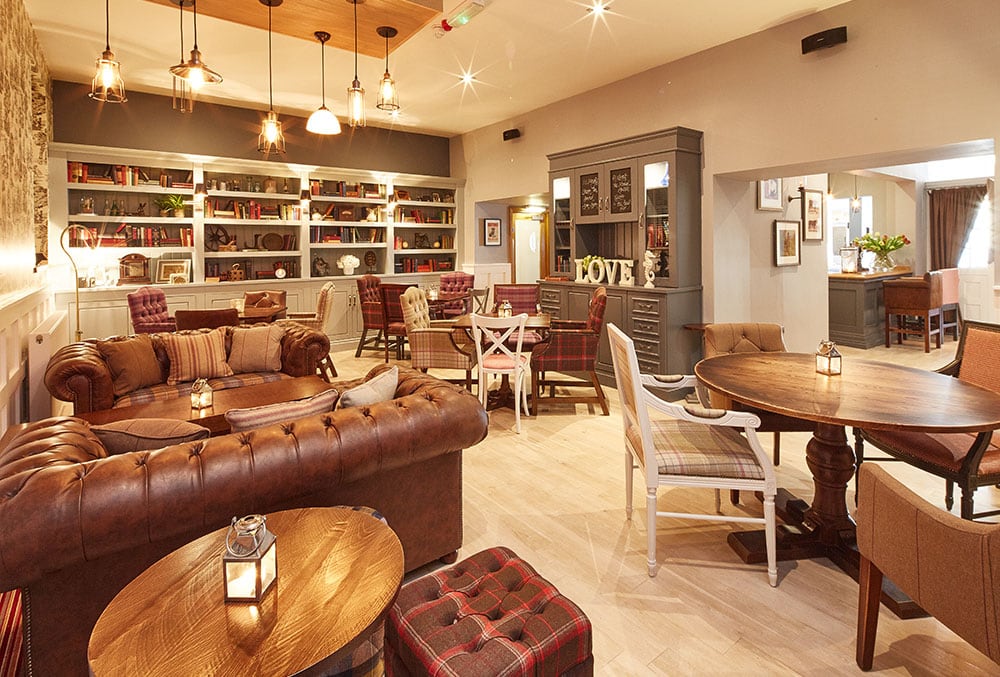 The Plough Alnwick – A Boutique Inn
The Plough is a boutique inn situated in the picturesque town of Alnwick, walking distance from The Alnwick Garden and Castle,moments from the rural highstreet. From the outside it may look like your typical pub, albeit a more attractive one, but inside tells a different story.
New management and a complete reburb and have transformed this from a drab run-of-the-mill pub to a venue of sophistication, a place to relax with friends, dine with the better half or even somewhere to stay the night.
It's a modern day inn, with a calming palette of sage green and sea blues, complimented and also contrasted with country inspiration by rustic touches of wooden furniture and tartan fabrics. The theme continues throughout the building and up to the bedrooms of which they have 7. A small number but each one has been given incredible thought and dedication.
The 7 rooms are split into 3 themes, 1 is a larger suite often occupied by bridal parties due to its size. On arrival you enter through to the bar, yes, there's no typical reception here, you check in with one of the staff who much like the venue are dressed in a smart/casual uniform with a country twist.
Down stairs is a large bar which can be accessed by both the front and back of the building, whilst at the rear, where a dark stagnant room once sat relatively empty, now has a welcoming relaxed vibe, one that is bright and airy during the day then cosy and comforting at night. It's an ideal spot for grabbing a bottle of wine and relaxing with friends.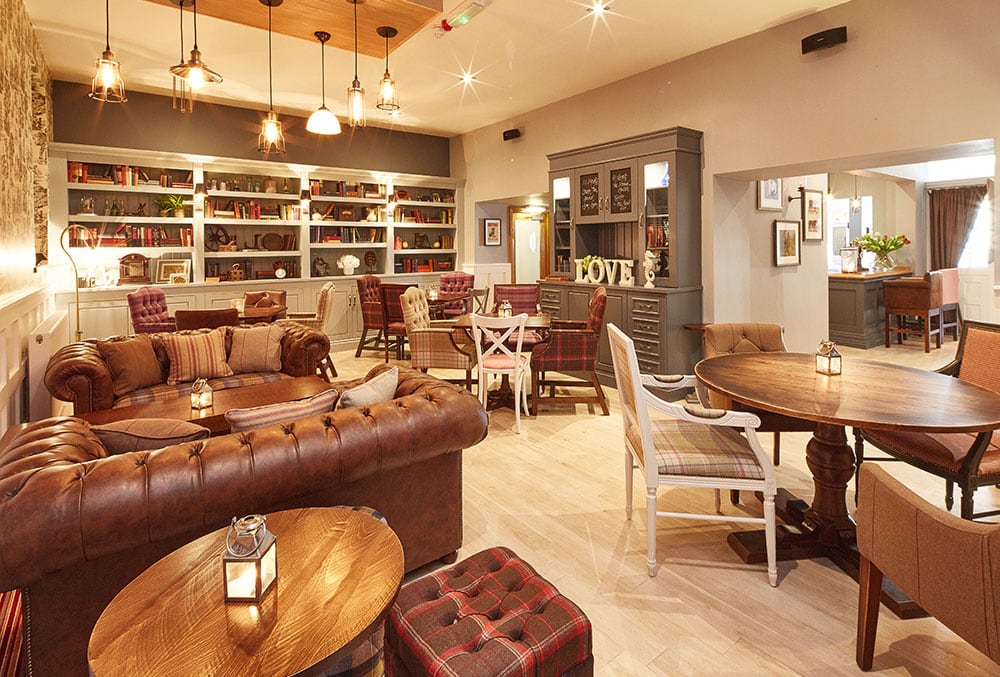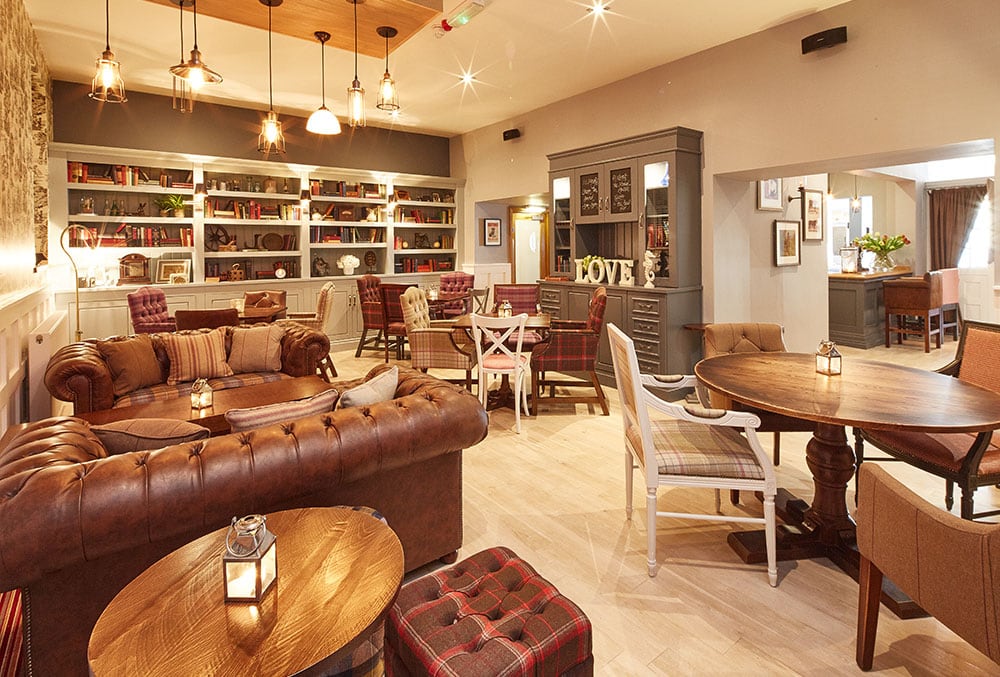 The bedrooms and dining area are situated up stairs, with the bedrooms covering two floors. Inside you are treated with chocolates and water from local businesses and sweet treats to re-energize after travelling. The beds are incredibly comfortable and although I had initial reservations about being close to the dining room area it was very quiet.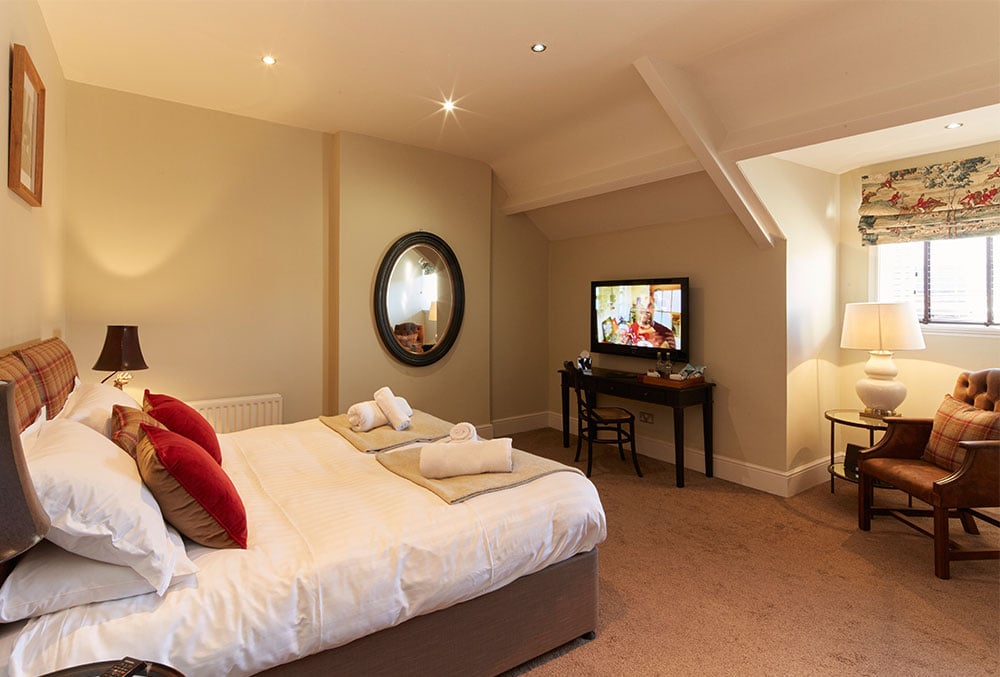 Dining at The Plough was a very welcome surprise, I imagined there would be a decent assortment but nothing as well put together as what was on offer. You envisage the usual, steak and chips with the option of peas, a lasagne with "garden salad" or pasta for the vegetarians.This menu however is on a higher level, on the lunch special menu you could dine on 'Lightly Baked Goats Cheese and Curried Vegetables in a brioche bun, with spicy mango chutney' (you have no idea how much I want to eat this right now) or 'Pan Seared Local Sirloin Beef with balsamic roasted shallots on baked artisan bread & creamed horseradish'
That's to name two!
Oh and forget the sandwich norm, on offer here is Local Caught Crab or Mediterranean Vegetables. Then of course there's the A La Carte Menu.
I ordered the Roasted Vegetable Risotto in truffle oil and shavings of parmesan cheese to start. Let me tell you, these portions aren't modest, and for my main I selected Roasted Whole Seabass with pal choi, heritage new potatoes & sweet chilli sauce. I requested mine topped and tailed which of course wasn't a problem. The seabass was cooked to perfection and presented beautifully on a banana leaf and slate. For dessert (which was ordered out of pure gluttony) was the perfect end to a delightful meal, the sweet chocolate brownie was offset by a tangy summer berry purée.
Unbelievably The Plough is one of only two places in Alnwick that serves afternoon tea! service is between 3pm-5pm you can opt between Cream Tea, Confectioners tea, Luxury Afternoon Tea, and Champagne Afternoon Tea. Enough choice to put many of the main city hotels to shame.
To the side of the building is another area, it's adjoined to but feels separated from the bar and lounge area. This room has enough space to seat 200 guests with a mezzanine and its own separate kitchen. It's the ideal location for an occasion that requires privacy and space with the option of decorating how you see fit. The high ceilings and neutral floors are a welcome feature unlike the outdated flat woven carpets of years gone by.
This is my first time visiting The Plough and I have no doubt it won't be my last, by the way I must find out who makes those pillows…
Tel: 01665 602395
Bondgate Without, Alnwick, Northumberland, NE66 1PN
@ThePloughBar
Some images are courtesy of The Plough