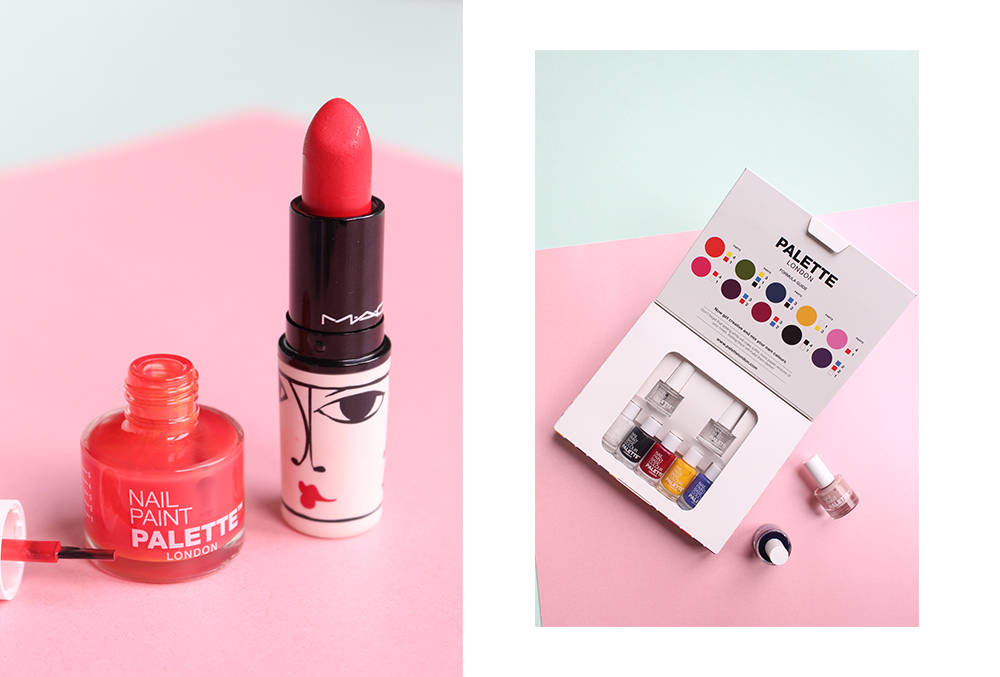 Palette London – Customising Nail Kit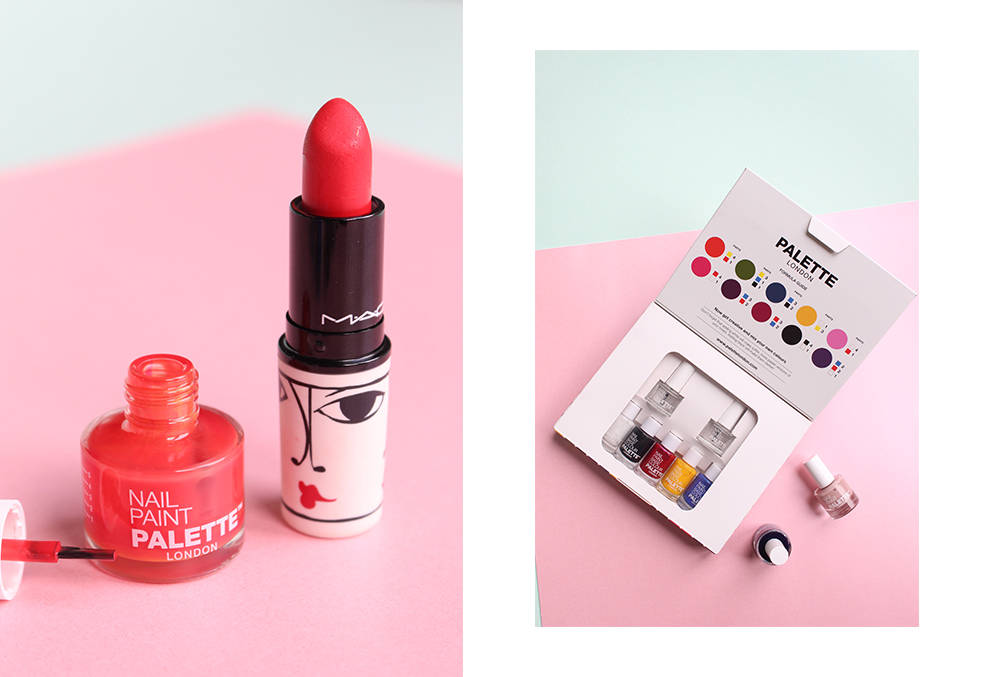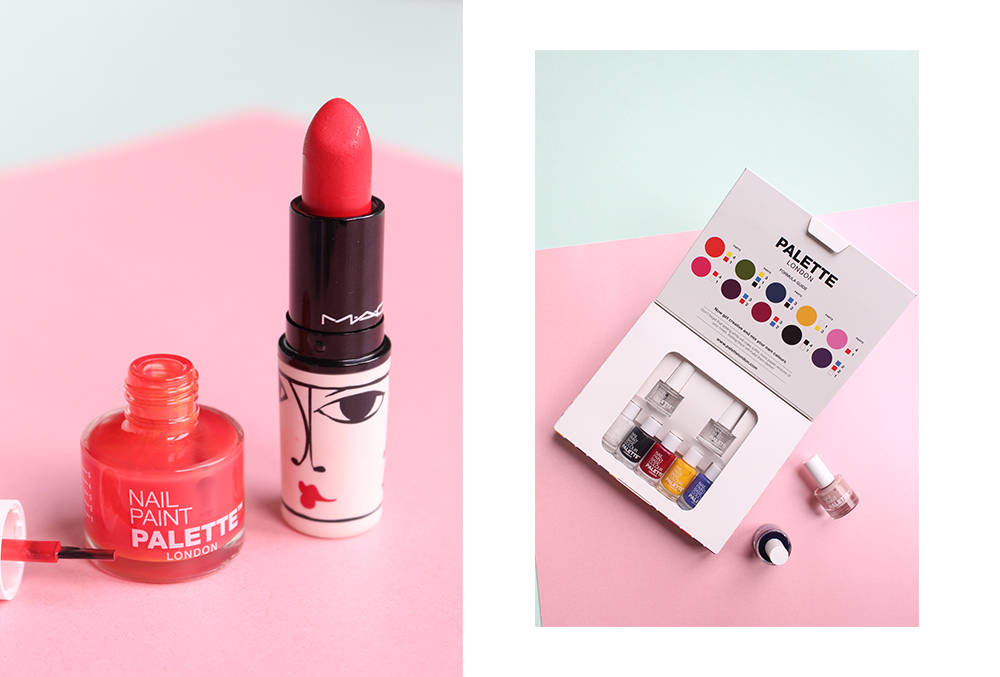 Beauty customising is having a moment right now, remember my multi-masking post? There's no one product or colour to suit all, so it's perfect to create your very own hair treatment or nail polish shade.
You can even concoct your own healthy beverages at juice bars, adding shots of powerful greens to supercharge your day, so it makes sense to feel as bespoke with your beauty regime.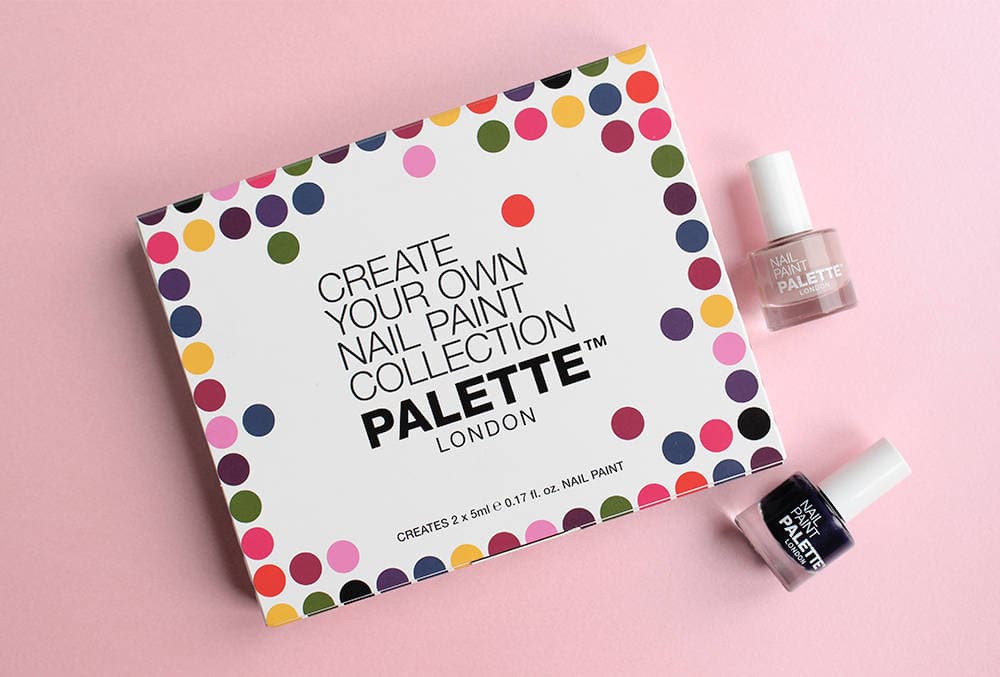 I love my red lipsticks but found it difficult matching an orange based red nail polish to match my MAC barbecue lipstick. The majority were too red, blue based, too orange or raspberry. This kit which I mention in my favourites video, is by Palette London. Inside you're able to customise two shades using the primary colours provided and then able to lighten or deepen the hues with the white and black nail paints.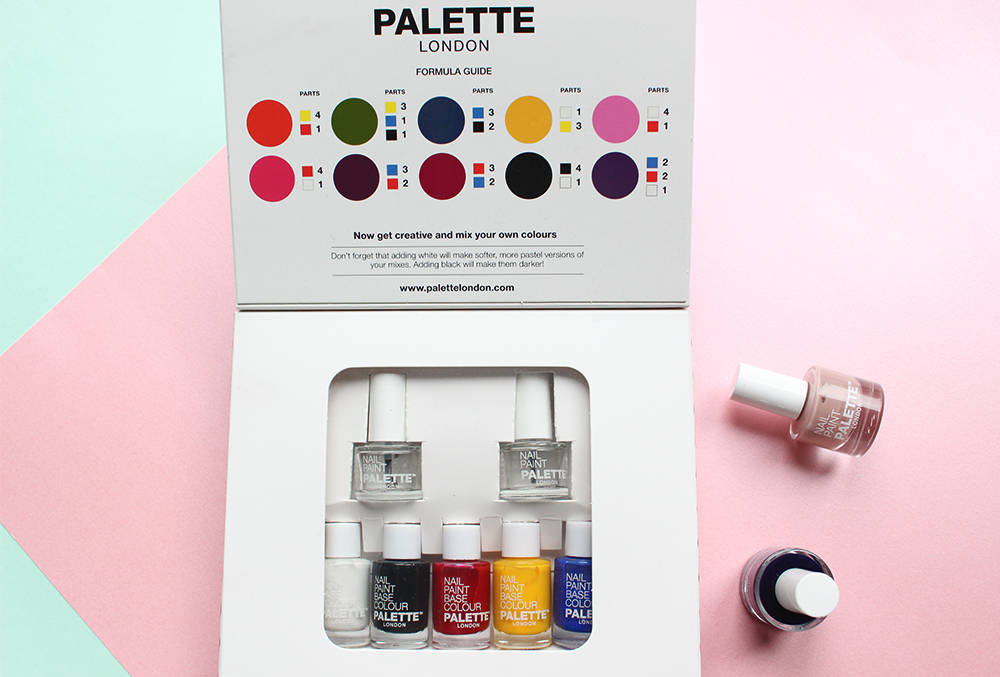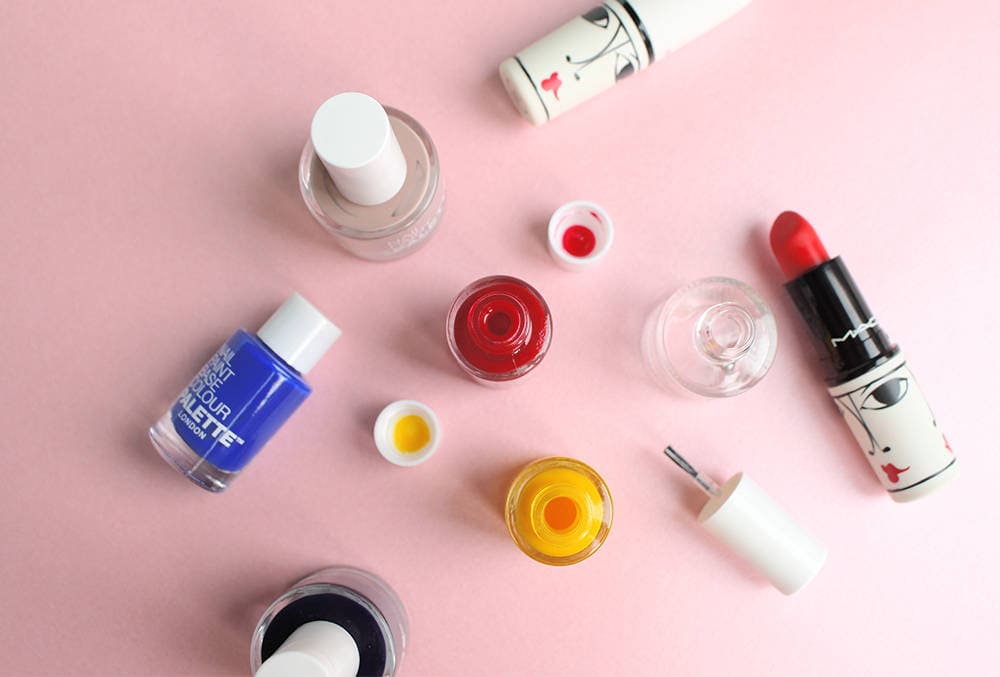 To make mine I added 3 yellow and two red using the pipette provided. Start with the lightest colour first and build up as it's easier to add then it is to lighten. I found that you may need to repeat twice to get enough in the bottle as the brush seemed to skim the top layer of the colour.
I've just applied the pre-made midnight blue shade and have found with 2 coats it's very opaque with a professional finish despite forgoing the top coat.
Where to buy –
I also spotted them in Boots recently!